The Bottom Line: iSportConnect's Sports Business Index
February 2, 2023
It's time for the fourth edition of iSportConnect's Sports Business Index – I know you can barely believe it, but you know what they say, time flies when you're having fun.
It's been a positive week for global markets despite the interest rate rises in US/Europe. It feels as though the pace of these rises is slowing and that the outlook is starting to look positive for financial markets with less risk of recession on the horizon. This has meant it's generally a positive week for our Sport Business Index.
Tech specifically has had a good start to 2023 as seen by Cathy Wood's infamous Ark fund being up 28%.
Let's get into this week's Winners and Losers then.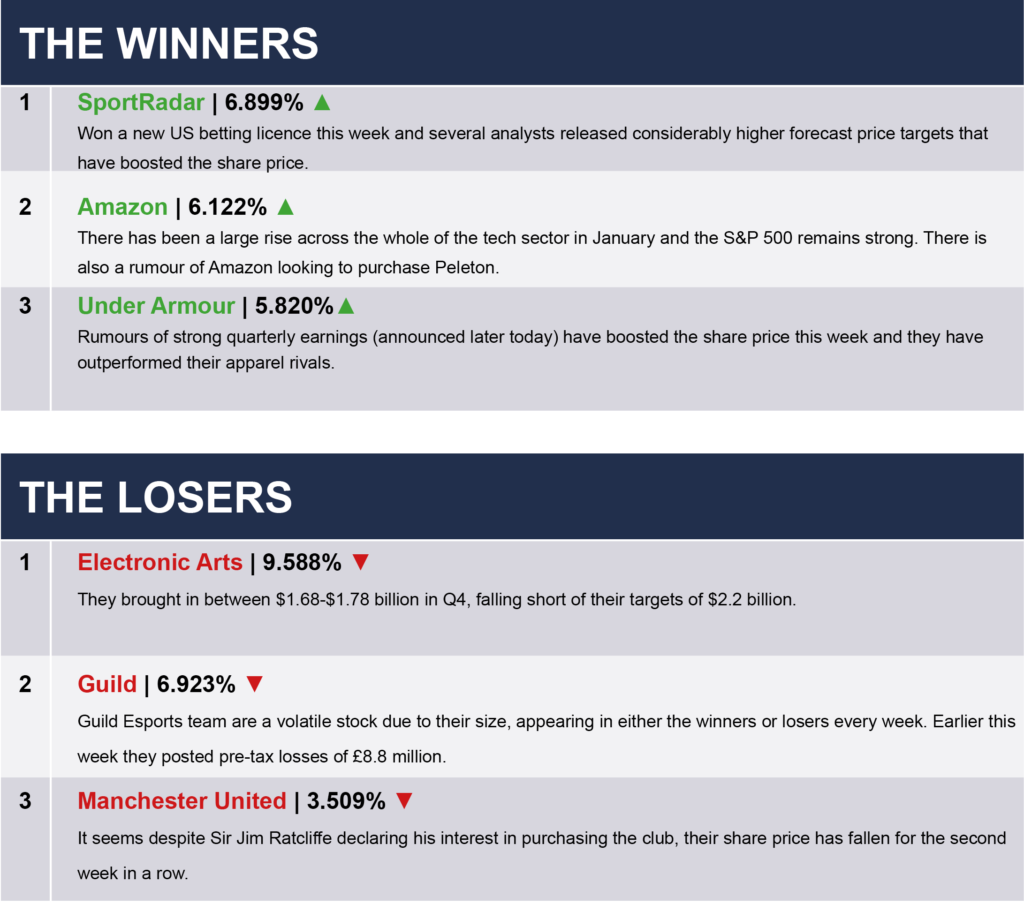 There we have this week's winners and losers, so let's have a look at this week's Index in full.