The Bottom Line: The iSportConnect Business Index
By Community | January 18, 2023
Welcome to the second edition of the iSportConnect Business Index, we have come a long way in a week. Thanks to everyone who helped out and suggested companies that we should include in this index.
We have taken out Ajax, apologies to the late, great Johan Cruyff's friends and family. But we have added Livenation, Compass Group, Draft Kings, Caesars, Genius and Tencent. We are still open to hearing your suggestions so feel free to drop me an email by clicking here.
Let's get into the winners and losers of this week then: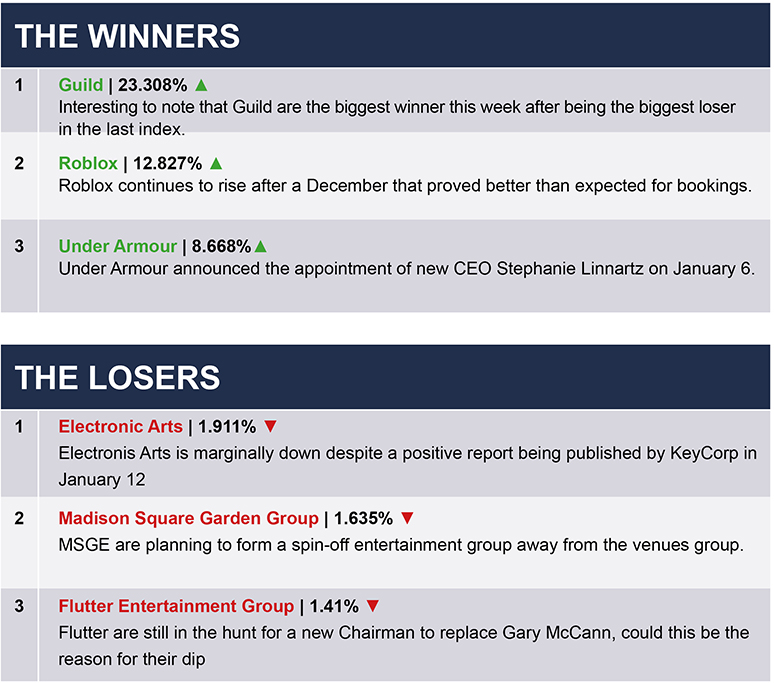 Here is the full Index for this week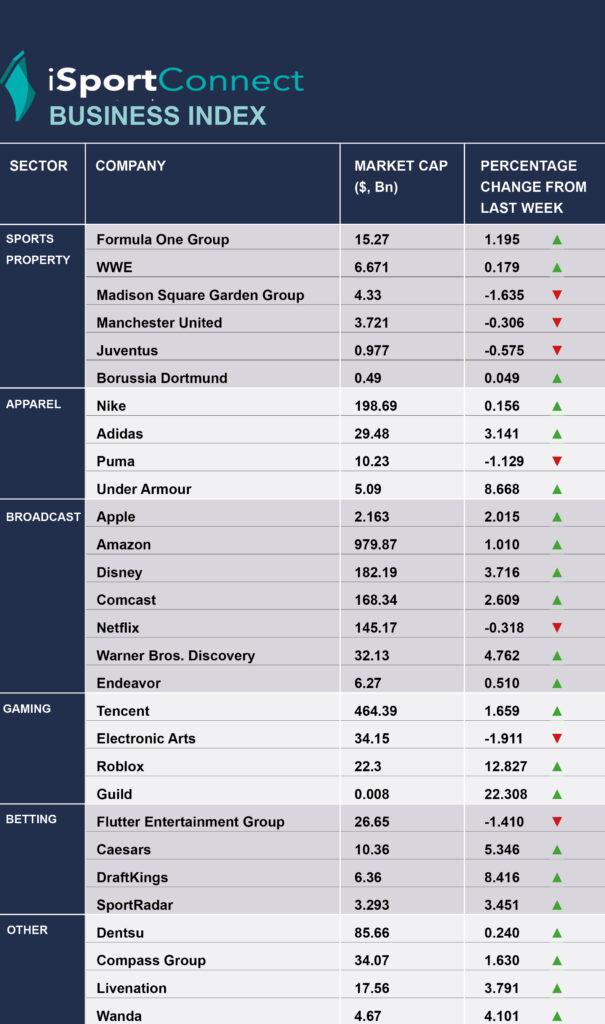 Data correct as of 12:00, GMT, 18/11.
Not subscribed to our new weekly newsletter? Click here to sign up and receive more content like this