The Bottom Line: iSportConnect's Sports Company Index
By Community | January 12, 2023
Welcome to the iSportConnect Sports Company Index. Over the next few months we are going to be tracking the top 30 relevant publicly-listed companies in the sports business. As well as ranking them by Market Capitalisation Value each week we will also be looking at who the movers and shakers are. Whose value is going up and whose is going down and why are they.
A lot of the companies in this Index are not exclusively involved in sport but they have a stake in the future of the industry and are active players.
Take a look at our Index below, this will introduce you to the thoughts behind this content series.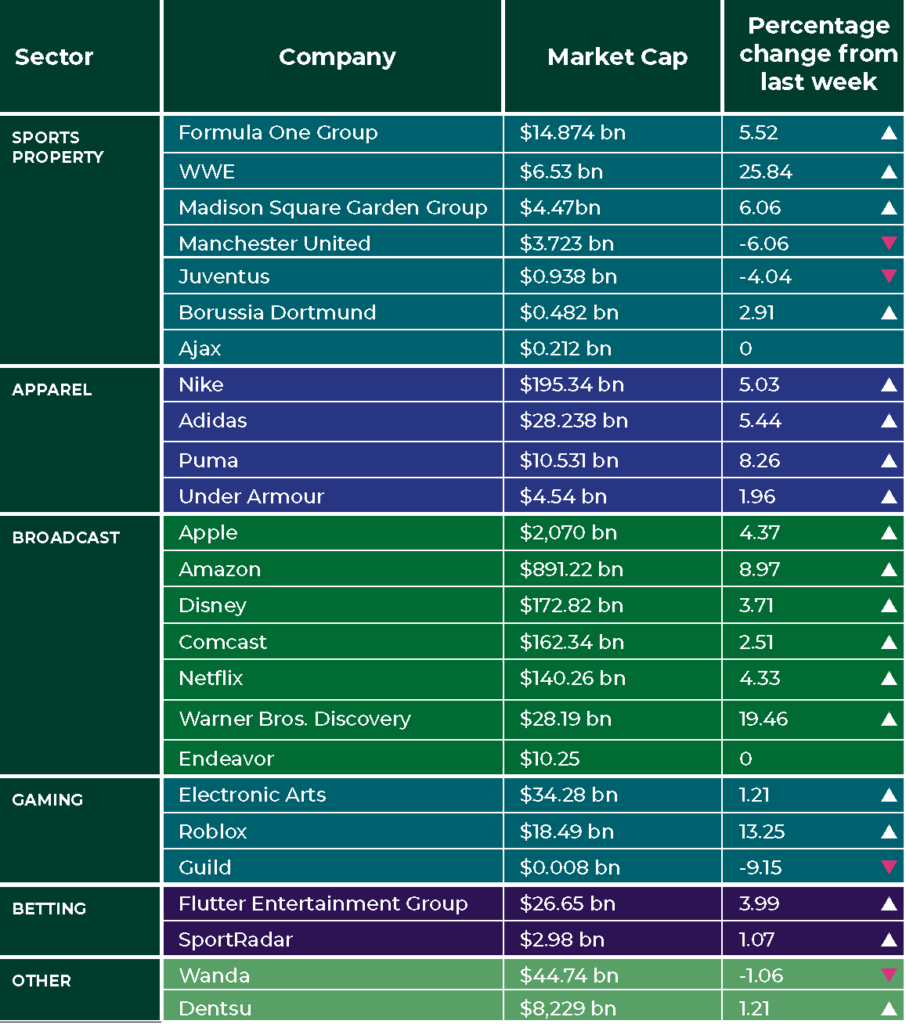 Data correct as of January 11th 4pm
It is interesting to see that the majority of the companies in our Index are up this week, much of that is likely to be due to global index's moving up in the last week.
The Winners:
WWE's share price has shot up by 25.84% with rumours of a PIF purchase.
Warner Bros. Discovery is up 19.46% after Goldman Sachs and Bank of America show support.
Roblox is up 13.25% after they announced a partnership with H&M to create an immersive gaming experience last week.
The Losers:
Guild Esports is down 9.15%, although they have appointed three new people to their leadership time today, so it will be interesting to see how that changes.
Manchester United's share is down 6.06% this week, despite possibility of Qatar buying a stake.
Juventus is down 4.04% this week, going back down after a recent surge, but the allegations of legal and financial misdemeanours are gathering.
The eagle-eyed readers among you will notice that the below list only includes 25 companies – instead of this being half a job done – we actually want to hear from you, who would you like to see in the Index? We want our readers to be involved in this and have their say in shaping this Index.
We think this is the start of something really exciting that can give you some real value.
For any suggestions please email: alex@isportconnect.com