The Bottom Line: iSportConnect Business Index
January 26, 2023
Welcome to the third edition of the iSportConnect Business Index, we are still tracking the top 30 most relevant publicly listed companies that are involved in sport.
Right, lets get into this weeks winners and losers.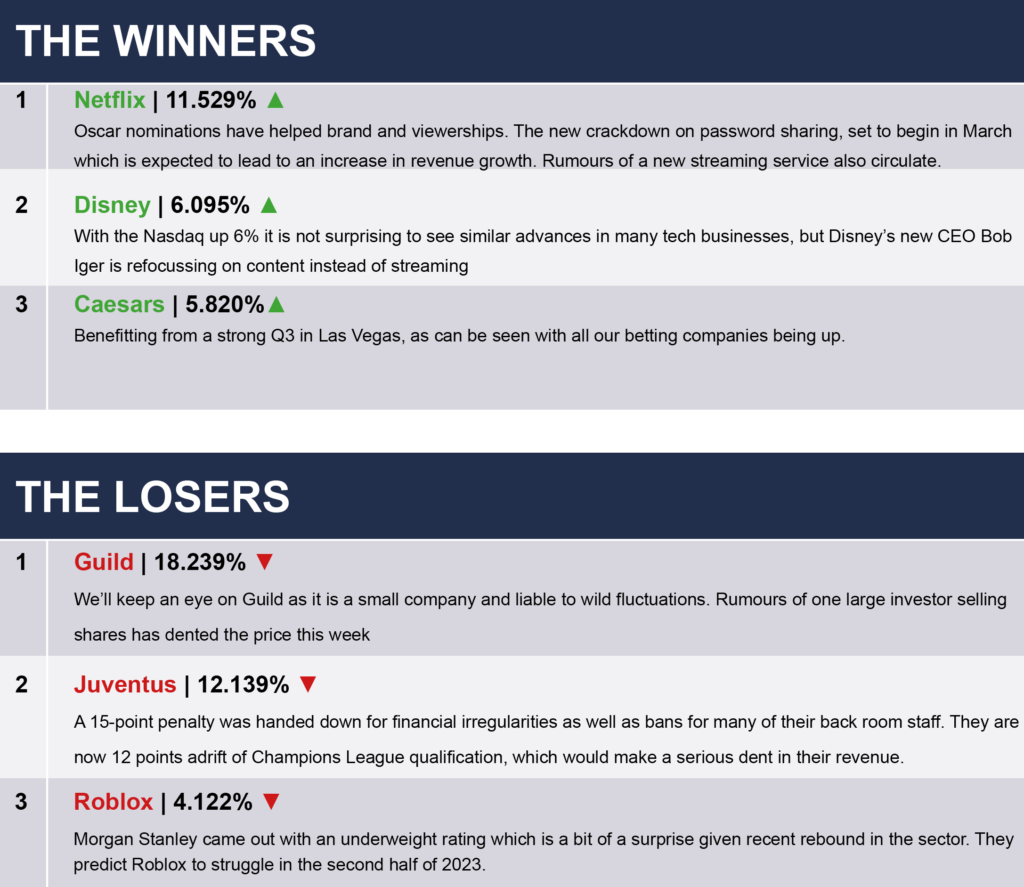 Here is our complete index for this week: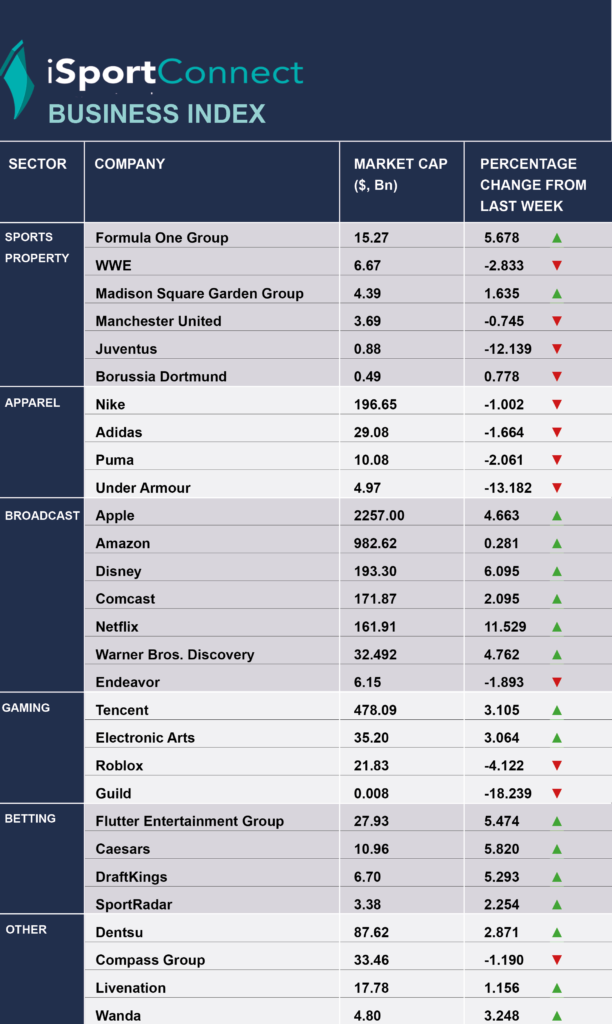 We are more than open to changing the companies in our Index, don't be afraid to get in contact with suggestions.