Taking A Pounding: A Stellar Clean Sport Careerist That Said What People Thought
January 13, 2021
It has been announced that Dick Pound, Founding President of the World Anti-Doping Association, would be retiring from the organisation's board. Ben Nichols, former Senior Media Relations Manager for the WADA takes a look back at his impact on the work of anti-doping in sport throughout his long career.
It was during my morning commute to Montreal's Stock Exchange Tower on the second day of my WADA tenure in June 2013 when I first truly heard of Dick Pound's name, that is if you ignore the reams of anti-doping-crash-course-reading I'd scanned in the months leading up to my new job heading Media Relations for the global regulator in what was a post Lance-Armstrong-mea-culpa-to-Oprah-Winfrey, pre-Russian-doping-scandal era.
It was standing room only on the Number 80 bus that oppressively humid Thursday morning, and with the impressively dominant Mont Royal to the right of me, the hipster Franco-Anglo 'Le Plateau' neighbourhood to the left, and the mini Manhattan Montreal downtown ahead of me, I felt a finger jab me in the left arm. As I glanced over my left shoulder, and before I could summon the words to speak, this assertive fellow commuter – who had been peering at my commuter reading which adorned the unmistakable WADA logo – said two abrupt words to me: "Dick Pound" he said, firmly, swiftly followed by two more: "good man", he added. And yet, before I had the chance to engage in conversation, and put two and two together, this Quebecer was darting for the opening bus doors, exiting stage left to get on with his Montreal day.
"Dick's leadership at WADA was a case of right man, right place, right time."
It is poignant that this brief encounter with a local Montrealer and signed-up-for-life member of the Dick Pound fan club was to stay with me for so many years – and, comical even, that following this initial in hindsight humorous encounter on a Montreal bus, I was to come to work closely with Dick on much more serious matters just a couple of years later when running media relations for the eponymous Pound Report into systematic doping in Russian athletics; trips to world-watched Press Conferences, landmark media interviews and all.
Now, I'm sure Dick himself would be the first to admit that his name is not one that is easily forgotten. That's something that stuck with me from the moment of that Number 80 bus finger jab to my conversations with Montrealers over the four years I spent in the Canadian city to the international reputation that Dick commanded on the anti-doping stage. In Montreal, aside from his tumultuous, and much needed, tenure as Founding President of the World Anti-Doping Agency, however, he was widely known as Chancellor of McGill University during the same decade.
Though long-finished as President of WADA during my own tenure, I had the privilege of working for Dick during what was the seminal moment for how anti-doping is known today: the start of the Russian doping crisis, AKA 'The Pound Report'. This period working for Dick involved two red-eye-trans-Atlantic trips to Europe – the first Press Conference at a central Geneva Hotel for Part One in which Dick, Gunter Younger and Richard McLaren unveiled their devastating findings to the world's media, and the head-scratching location that was a roadside hotel in no-man's land somewhere equidistant between Munich and Munich International Airport for Part Two of the damning findings in state-sponsored doping in Russian athletics.
Dick's leadership at WADA was a case of right man, right place, right time. His tough stance in upholding the at-the-time new global anti-doping rules alongside a robust approach in WADA's public tussle with the global cycling leadership during the sport's widespread doping troubles was welcomed, by those that mattered most, the regulator's number one stakeholder: the clean athlete community.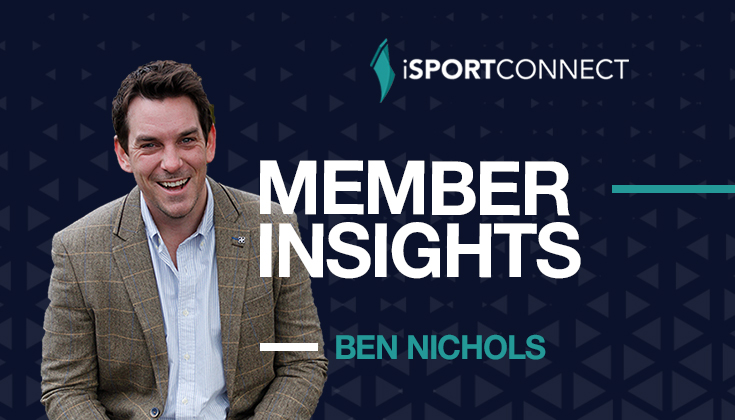 With the cycling doping era in the rearview mirror, it was his tough stance on Russia following the release of the Pound and McLaren Reports that helped move WADA onto the right side of the argument, the right side of public opinion, and in contrast to the increasingly isolated International Olympic Committee, in calling for tough sanctions to match the worst doping crisis in history. All this at a time when we at WADA were regularly facing accusations of being too close to the IOC; an argument which has strengthened in the past couple of years as the regulator has been engaged in a standoff with the athlete community over how strong to stand over the final embers of the Russian doping saga.
There were not only these two trips to Europe in which I supported Dick's media commitments for his Independent Commission's findings, there were the numerous WADA Board Meetings, from Colorado Springs to Glasgow, and from Montreal to Johannesburg, at which Dick's honest appraisal of the state of anti-doping – addressing the elephant in the room that so many others were thinking but not saying – would be heard, and recorded by the far-travelled journalists. And it is this, frank, honest, candid personality of Dick's that I gauged from my brief four-year foray during his long and distinguished career that stands head and shoulders above other attributes.
His staring down of the political correctness agenda and, quite frankly, his no nonsense, get-on-and-call-a-spade-a-spade ability to say what most people are thinking when it comes to anti-doping; not least in recent years on the IOC's reluctance to side with athlete and public opinion and failure to ban Russia at Rio 2016 following the worst doping scandal in history.
In a world when political correctness has reached boiling point, and when the increasingly far-fetched efforts by a vocal minority on the illiberal left to impose out-of-touch politically correct agendas on the majority are starting to be questioned in the mainstream, Dick Pound has stood out as an anti-doping voice of reason. This is perhaps best evidenced by the fact that, from press conferences to WADA board meetings, Dick and his sharp tongue on the anti-doping issues of the day would be in high demand, offering soundbites to reporters where many others may be thinking the obvious, but would fail to say it.
"From press conferences to WADA board meetings, Dick and his sharp tongue on the anti-doping issues of the day would be in high demand, offering soundbites to reporters where many others may be thinking the obvious, but would fail to say it."
Indeed, it is ironic, that as Dick officially calls time on his decades' long anti-doping career – though there will be no riding off into the clean sport sunset yet, of that I'm sure – political correctness is starting to go out of fashion, at least in western societies such as the UK. As Dick calls time on his anti-doping career, the tide is, in the UK at least, turning against the illiberal "liberalism" with a cultural war on wokeism gaining traction after years of Orwellian-like thoughtcrime imposed on anyone that may cross its path and accidentally, or purportedly, "offend" someone.
At the start of 2021, it is clear that in many western societies, the penny is starting to drop that after a couple of decades of one way traffic, the right not to be "offended" is indeed not a right at all; at least not if free speech is held of higher importance. And if there is a legacy indeed, aside from the confrontational and often transformational clean sport crusading work that Dick pioneered, it is perhaps that because we have the likes of Dick Pound and others in society who stand up for, cherish and promote free speech, that true free speech exists at all today. And for that, anti-doping in sport should be thankful.