Level The Playing Field: Introducing Panel Two
April 8, 2021
On Monday we are hosting a joint global forum 'Level The Playing Field' alongside the International Tennis Federation, taking place between 2-5pm BST.
Taking part in our second panel will be Peter Hutton, Head of Sports at Facebook, Annika Sorenstam, President of the International Golf Federation and Caroline Weir, professional footballer for Manchester City FC Women and Scotland Women.
They are also joined by Victoria Azarenka, former WTA World No.1 and two-time Grand Slam champion, Chanda Rubin, Presenter on the Tennis Channel and former WTA World No.6, and our moderator, Catherine Whitaker.
Gender inequality is prevalent in sport. Girls enter sport later, participate in fewer numbers and exit earlier. One of the key reasons is a lack of role models. But even when female role models are given visibility, they are often objectified or demeaned. Even in more positive coverage, they are regularly portrayed as women first and athletes second. How does representation of male and female athletes vary? What change is needed? And how are we going to bring it about?
The ITF has been working with Ipsos Mori to conduct further research into this, which will be shared for the first time during the session.
In case you have missed any of our announcements, here is also a quick recap for our panel one speakers below.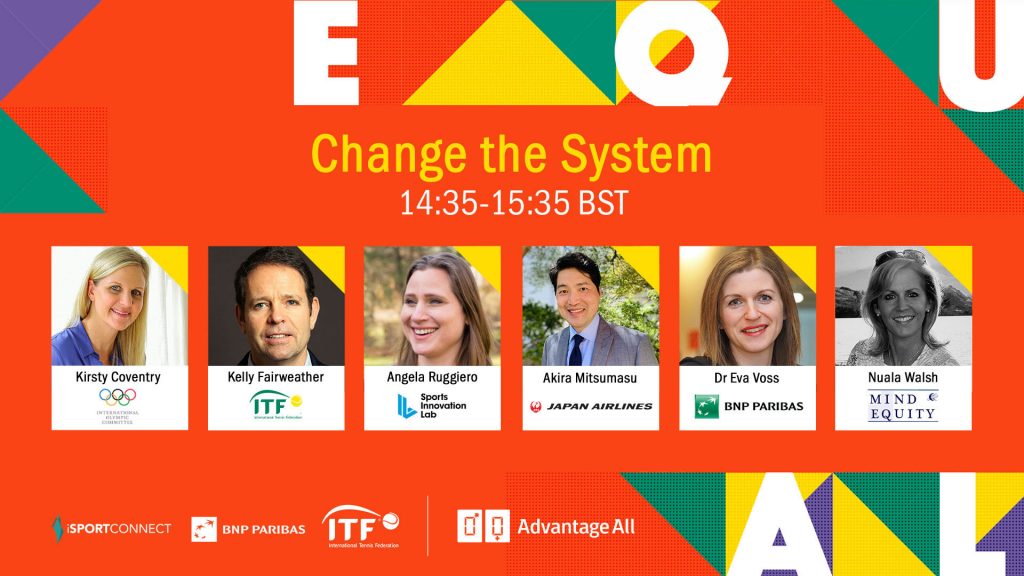 For those of you who would like to register interest, please email  bethany@isportconnect.com.
iSPORTCONNECT and the International Tennis Federation are delighted to bring the sports industry event will bring together influential and inspirational individuals from sport and business to debate and advance gender equality through proactive, solution focused discussion.