iSportConnect's eMasterclass Explores The Tech That Will Continue To Transform The Broadcast Experience
October 14, 2021
Today, iSportConnect hosted our final virtual event of 2021, with our eMasterclass looking at 'The Evolution Of Broadcast Technologies', looking at a wide range innovations impacting the broadcasting landscape as we head into 2022 and how to keep your consumers engaged.
To kick off the event it was wonderful to have the expertise of Olek Loewenstein, President of Sports Content for TUDN, part of Univision, in discussion with our very own Jay Stuart.
Since Univision's merger with Televisa, which created the biggest Spanish-language broadcasting entity in the world, Olek explained how AVOD can co-exist with the organisation's linear channels.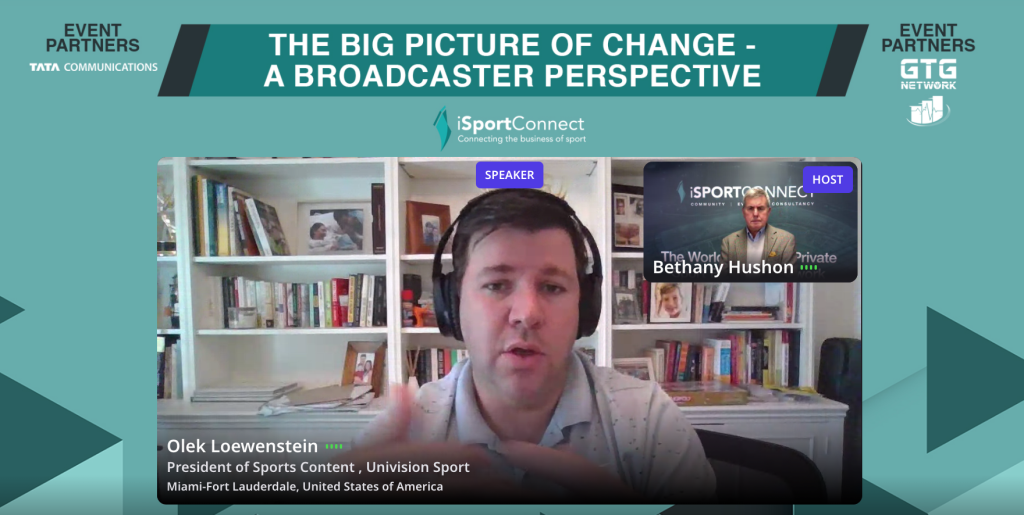 He also discussed how the architecture of a broadcast has to alternate when people are viewing across different types of broadcast, and some of the trends noticed through the viewership. This included how some of the consumption patterns have been changing, many of which have been caused by changes in technology.
This was an absolutely fascinating discussion which explored so many of the different aspects the broadcast world is currently wrestling with as it tries to adapt to the ever-changing technological adaptations.
For the second panel our speakers took a deeper look into 'The Progress of Personalisation', with a wide-range of experts across broadcasting.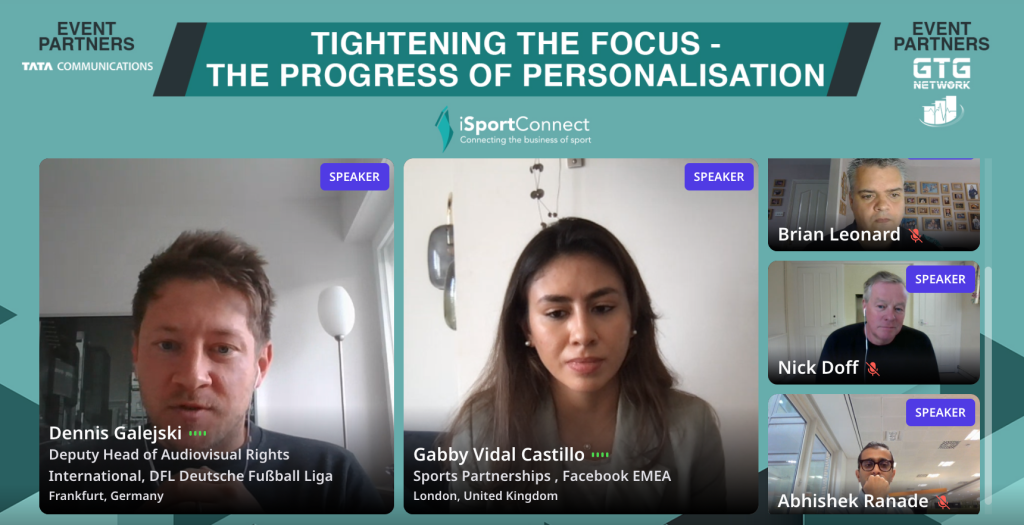 It was great to hear from Dennis Galejski , Deputy Head of Audiovisual Rights at the DFL, IMG's Head of Engineering: Production and Workflows, Brian Leonard, Nick Doff, Director at Network 4, Abhishek Ranade of, Head of EMEA Business at Tata Communications and Gabriela Vidal Castillo, from Facebook Sports Partnerships EMEA group.
They evaluated 'The Progress of Personalisation' and provided a really intriguing look into how evolving technologies such as artificial intelligence are going to impact this moving forward.
Our final session of the afternoon looked at the 'The Big Bet On Gamification' and how gambling will continue to impact the broadcast landscape.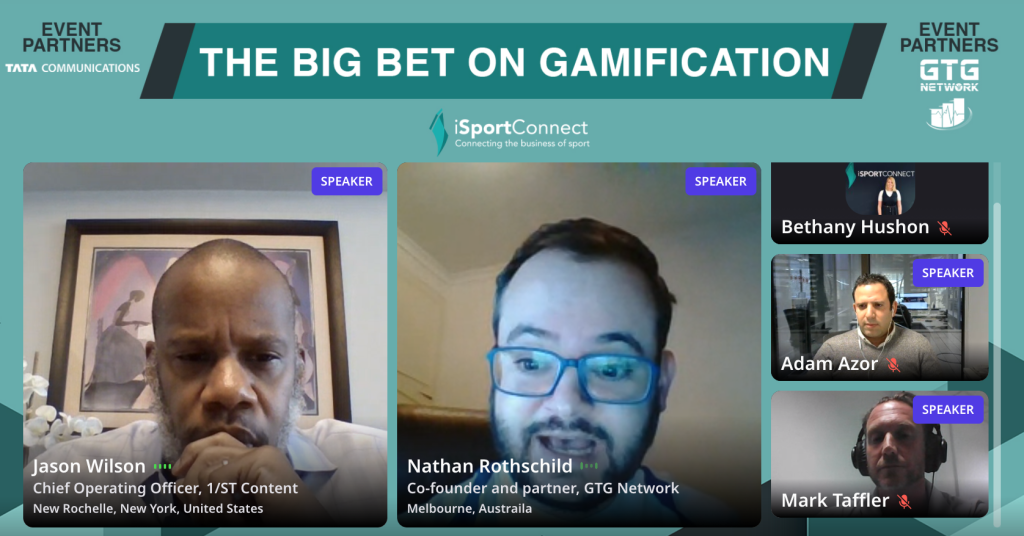 It was a terrific way to close out our final eMasterclass of 2021 with Adam Azor, Global Head of Marketing at Sportradar, Jason Wilson, Chief Operating Officer of 1/ST Content, Mark Taffler, Chief Commercial Officer of Green Jade Games and Nathan Rothschild, Co-Founder & Partner of GTG Network.
We heard some very contrasting views relating to gamification and how betting will impact sport and the second-screen experience from our panellists, creating a great debate between everyone involved that really engaged the audience.
That's it from us for 2021 events. Our next Masterclasses will be taking place in the new year and we'll once again be back to live, physical events. We can't wait and look forward to seeing you all in due course!