iSportConnect's Digital & Data eMasterclass Looks At The Evolution Of Fan Interaction
By Ben Page | May 20, 2021
iSportConnect this afternoon held its online Digital and Data eMasterclass, featuring high-level speakers from the world of sport, including World Rugby, the ICC, Wimbledon and more, evaluating the ever-adapting role digital and data play within organisations.
Kicking off the afternoon we had an introduction from our fantastic host Heather Dewar and Sandy Case, iSportConnect's Chief Strategy Officer and CEO of iSportLearn. Sandy provided a special introduction to our all-new educational platform iSportLearn for those in attendance, more information of which can be found here – iSportConnect Launches iSportLearn
Access to Data & The Fan
This afternoon's event began with a great panel featuring Marissa Pace of World Rugby, Finn Bradshaw from the International Cricket Council, LaLiga's Alfredo Bermejo and Vindicia's Jesus Luzardo, moderated by David Fowler.
In this session we took a look at some of the biggest opportunities that exist when looking at how to leverage data, both the difficulties but also the potential involved within the sector and how our four major organisations taking part have been doing this.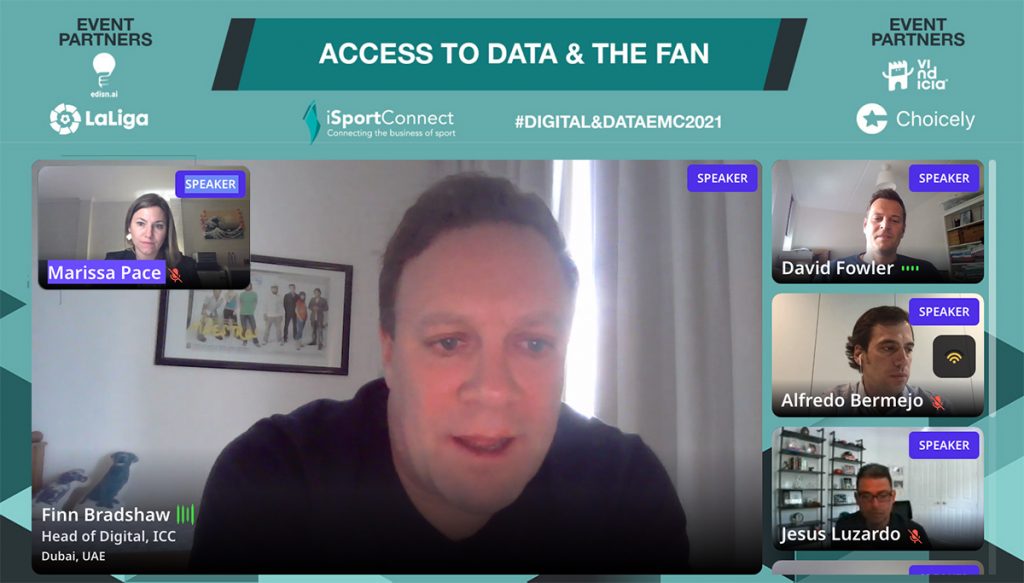 There was also a focus on how fan data is being used in order to help drive the success of the organisation's overall goals, not just within the digital sector.
Learning from Entertainment
After the fantastic panel, we turned to a presentation from Kaius Meskanen, CEO of Choicely and Andrew Hoskings, Managing Director of Banijay Nordic Mobile, a global production and distribution company, moderated by Beth Hushon.
Kaius and Andy took an extremely interesting look at the world of entertainment and some of the major innovations it has made in order to enhance the live and viewer experience.This was a brilliantly engaging discussion which provided a great deal of insight for those in attendance, showing how sport can learn from entertainment and some of the additional opportunities that can be provided and how to utilise the interactive content available.
The Multi-Platform Challenge
After a brief networking brief for all of our guests we sprung back into life with an incredibly informative panel discussion, featuring Scott Kegley of the Minnesota Vikings, Wimbledon's Alexandra Willis, Gorka Llort from Dorna Sports and Edisn.ai's Ashok Karanth, led by Jay Stuart.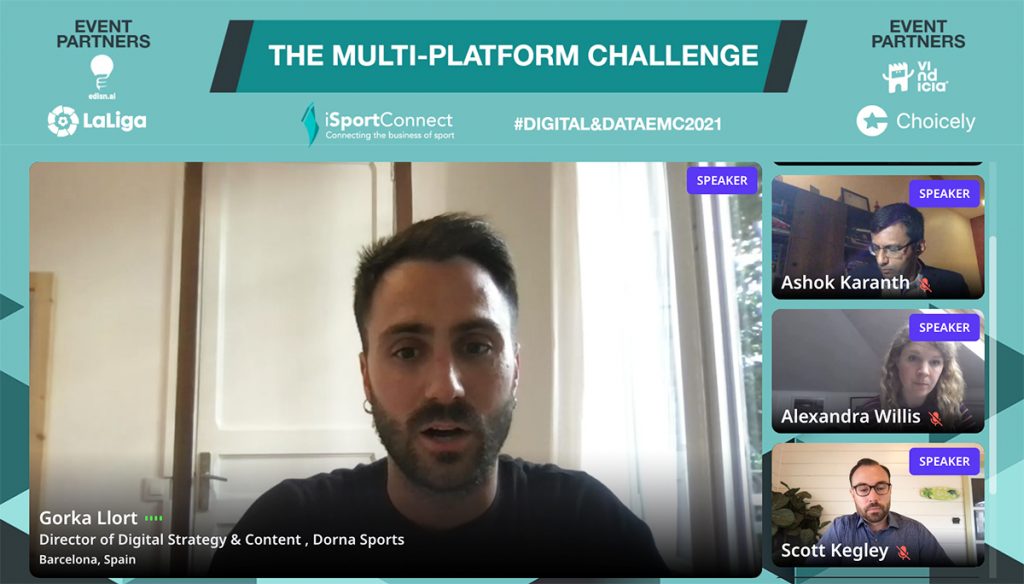 Here we looked at how these organisations within sport are attempting to create their own digital and entertainment businesses while working in tune with their crucial broadcasting partners in a way that creates beneficial results for both parties.
Some really vital insight into how companies are creating the most unique ways to engage with their fans, with an incredibly in-depth conversation about the digital world within sport that undoubtedly offered learnings for all in attendance.
Thank you to everyone who joined us and in particular to our event host for the day Heather Dewar, who steered the ship wonderfully all afternoon.
We look forward to seeing you again in just over a month for our Brands eMasterclass on the 1st of July.