iSportConnect Hosts Successful Virtual Trade Mission With Global Victoria
April 22, 2021
Over the past three days, Global Victoria and iSportConnect have successfully hosted a Virtual Trade Mission to the UK for 20 Victorian companies.
For the last three days there have been numerous learning, pitching and networking opportunities provided to companies from the state of Victoria, with the goal of broadening their horizons and helping them to gain greater knowledge and insight of how to make the move into the UK market most effectively.
Kicking things off on Tuesday morning, Nick Bitel, Chair of Sport England and CEO of the London Marathon, gave a fantastic overview of the UK's sporting ecosystem for those taking part.
This was followed by Mike Bohndiek, CEO of PTI Digital, providing an overview of the UK's tech landscape for those in attendance, also providing his tips for how to pitch your company to sports organisations in the UK.
We then focussed on the next two major events that will be hosted within the UK, the 2021 Rugby League World Cup in England and the Birmingham 2022 Commonwealth Games.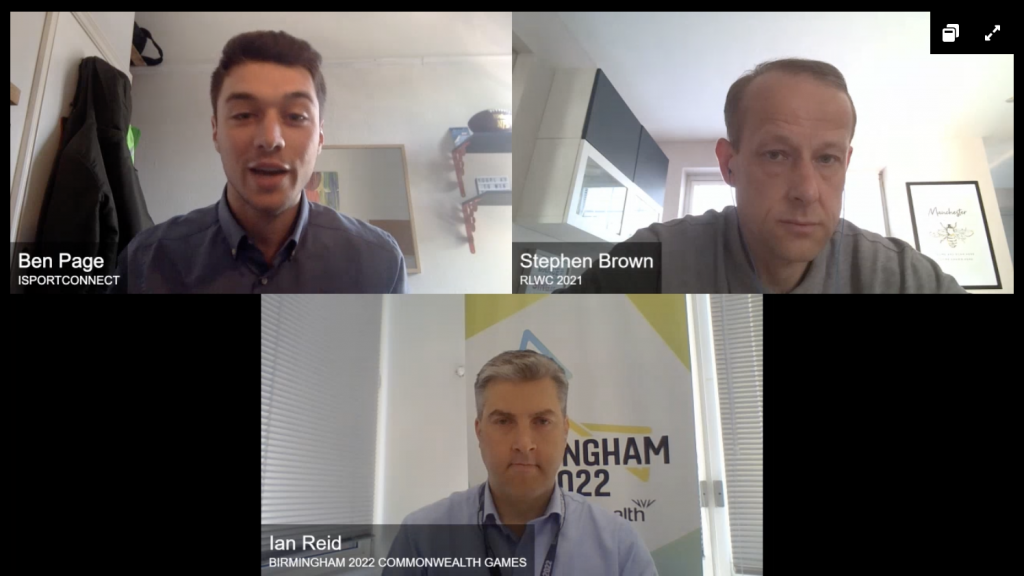 It was brilliant to be able to have with us Ian Reid, CEO of Birmingham 2022, and Stephen Brown, Chief Operating Officer for the RLWC 2021, and they shared how their events have had to adapt to Covid, how they work with their partners and service providers and what their best advice is for approaching major events organisers.
To close out day one, we had a final panel featuring two speakers from the UK Department for International Trade. Rupert Daniels, Director of Services, covering the Creative Industries, Education and Sport, and Paul Webster, Banking Access and Business Specialist.
On day two our companies were able to interact in special one to one meetings with figures from numerous sporting organisations, such as Bayern Munich, the NBA, World Athletics, Formula 1, Extreme E, Euroleague, Canal+ and more…
The participating organisations were also able to feature in pitch sessions and focus groups with our guests, where they discussed how to best take advantage of the opportunities within the UK and Europe.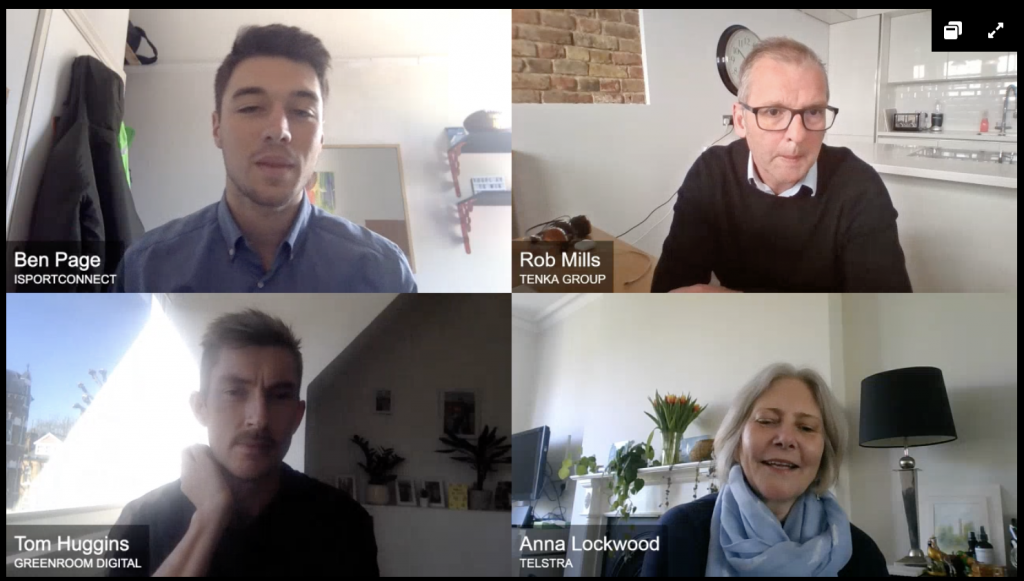 During day three, the companies underwent more tailored business matching and discuss any potential opportunities for future collaborations.
To close out day three, before some final networking opportunities, our companies from down under had the opportunity to listen to three of their Australian compatriots discussing their reasons for moving across into the UK markets, and talking about some of the challenges and opportunities it has helped to bring them.
Huge thanks to Anna Lockwood of Telstra, Tom Huggins of Greenroom Digital and Rob Mills of Tenka Group for being part of this and for sharing their valuable experiences with our companies.
If you would like to connect your local sports tech or sports business community to in hosting a trade mission alongside iSportConnect, please contact joe@isportconnect.com for details and to discuss further.