World Netball Unveils 'Your Netball World' Mosaic
By Taruka Srivastav | July 28, 2021
World Netball reveals their 'Your Netball World' mosaic, filled with over 1,400 inspirational stories from athletes, officials and grassroots netball players from around the world.
With individual messages from over 30 countries, big netball names such as England Commonwealth Games gold medallists Beth Cobden and Eboni Usoro-Brown, South Africa's Netball World Cup 2019 player of the tournament Karla Pretorius, former England player and current Scotland head coach Tamsin Greenway, former Australia coach Lisa Alexander AM, Malawi's Mary Waya and Uganda's Mary Cholhok have all added tiles in the mosaic, celebrating a world united by our unique sport.
Here are just some of the inspirational stories from the mosaic's entrants:
Beth Cobden: "Working together with a group of awesome women all chasing the same goal. Can't beat the friendships, fun, challenges and memories netball provides!"
Tamsin Greenway: "Netball is my passion. It has given me friends, adventures and memories to last a lifetime."
Mary Nuba Cholhok: "Netball brings the best version of myself emotionally, mentally and physically. It's one thing that take[s] all my worries away and makes [me] push myself because I'm a role model to my son and always want to make him proud every time I step on court."
Lazarous Tembo: "Netball has given me the opportunity to reach out to vulnerable girls in slums, it has given the opportunity to give back to my community, the opportunity for me to grow as coach, umpire, leader and as a person helping empower young women and girls."
Chrismarie Grundlingh: "To me netball is not only a sport which i love to play, it is a place where I can be who I truly am. Netball has thought me valuable lessons and helped to sculpt me in the strong, courageous woman I am today."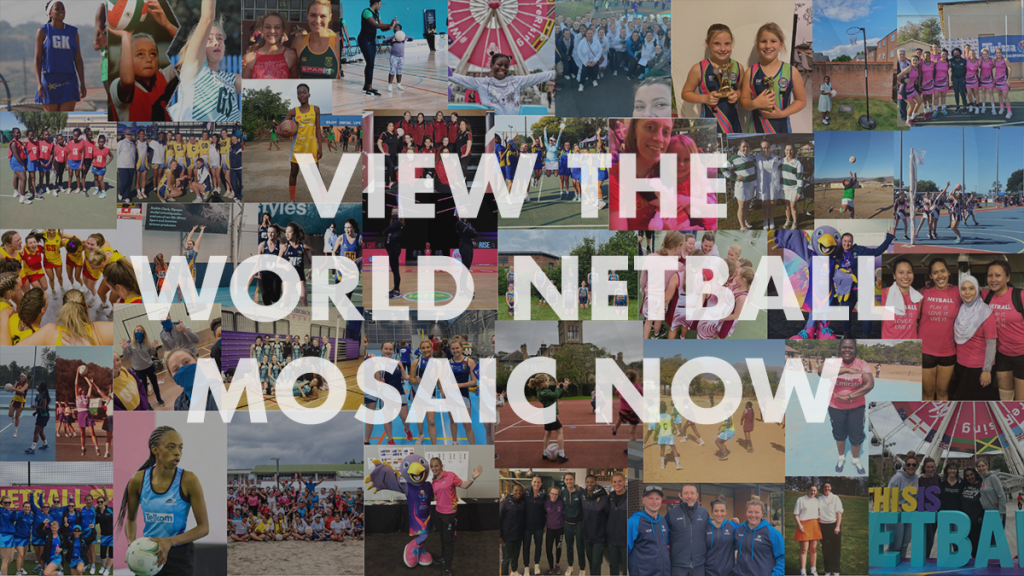 Asive Lerato Mrwebi: "Netball is the one place that has been my saving grace throughout many troubles I have faced but it has helped me build life friendships and memories. It has provided me with fun and hard challenges and learnt so many things about life on and off the court."
Maddison Johnson: "After years of not feeling confident and being subject to bullying, when I started to play netball at my local club, I gained so much self-esteem. I fell in love with the sport so quickly and since beginning to play three years ago, i haven't looked back."
Shezelle Botma: "Netball to me is an escape from reality, it's the one place that I can let go and be myself. It is the most beautiful sport I have ever played it has helped me grow as a person and taught me valuable things such as perseverance, respect and teamwork."
Marking the start of the two-year countdown to the Netball World Cup in South Africa, a prize draw will now take place, with one lucky winner winning a trip of a lifetime to be a spectator at the world's most prestigious netball competition, which takes place in Cape Town from 28 July – 6 August 2023.
As well as this, World Netball will shortly be announcing their Courage Ambassador. Standing alongside fellow ambassadors, who will be globally recognised athletes, officials and sporting figures, the Courage Ambassador lives and breathes netball.