Why I Started iSportLearn
May 14, 2021
This week you may have seen the launch of iSportLearn, iSportConnect's all new educational platform for those either looking to enter or further develop their career in sport. iSportLearn CEO Sandy Case tells you more about his idea and vision in the latest edition of Meet The Team.
Many good ideas start from a real-life experience. Mine came three years ago when I attended a very large well known sports industry event. I was still relatively new to the business side of sport and was pretty shocked to find a vast room of predominantly white middle-aged men wearing the customary blue jackets and white shirts with the odd grey jacket thrown in for individuality….ahem….just like me. Not what anyone would say was a diverse and mixed crowd.
Now I do need to say that this is not a solo dig at our industry alone as this is very similar in many other sectors, but this was where I was in the here and now and additionally it had the whole feel of 'who you knew' rather than 'what you knew'. Now I'm not averse to some networking and recognise the importance of relationships helping to grow business but something made me feel distinctly uncomfortable.
I certainly had no clue what I could do to make a difference, but it certainly started to get me thinking. Then I began to notice various senior roles in the industry always being filled by the same demographic. Of course this was the case, as it was pretty obvious the available talent pool for these jobs was dominated by this same single demographic. This went against everything you see when playing or watching sport and more importantly it went against everything I believed in when running any business. Without a diversity of ideas the decision making risks becoming predictable and safe. I have always believed that diversity of thinking generates the best outcomes. I am not a diversity expert but my take on this space is that the current demographic of our wonderful industry is wrongly balanced, and that diversity is not only about race and gender but also about background.
When Sree Varma (my CEO at iSportConnect) and I first met we got talking about this and the idea of iSportLearn was born. We probably both claim it was our own idea but in truth we were both thinking it, and it just came together. I spent several months putting together the idea, road testing with various senior people in the industry and pitched it back to the wider team with relative success. And before anyone says it – I realise the irony that iSportConnect has built its reputation around networking and connecting and the 'who you know' and here I was proposing to go against this and promote more of the 'what you know'. The reality is they can both work hand in hand, but the balance was currently wrong.
I will let others talk about how we operationally put this together, but I will be the first to admit we took many wrong paths, and I made some bad decisions, but we learned fast and I am incredibly proud that in six months we took hundreds of hours of film, thousands of questions, built a platform and managed to get this to market from scratch.
The driving force behind iSportLearn was to really do two things.
To change the diversity of the industry by attracting a new talent pool in at the bottom.
To take a multibillion-dollar industry and work to make it more professional, create better standards and help people's careers once they get here.
Of course, I know that there will be doubters but quite frankly, I don't mind. I simply want us to be a positive force within the sports industry and, despite all the rhetoric, there are no industry standards and there is no industry wide effort to tackle diversity. Lots of great individual initiatives but we want to bring this all together. It's not about a particular sport – it's about the whole global industry. And I am more than happy to be the turkey voting for Christmas – the white middle-aged guy standing up on his soapbox bemoaning the fact there are too many people like me around.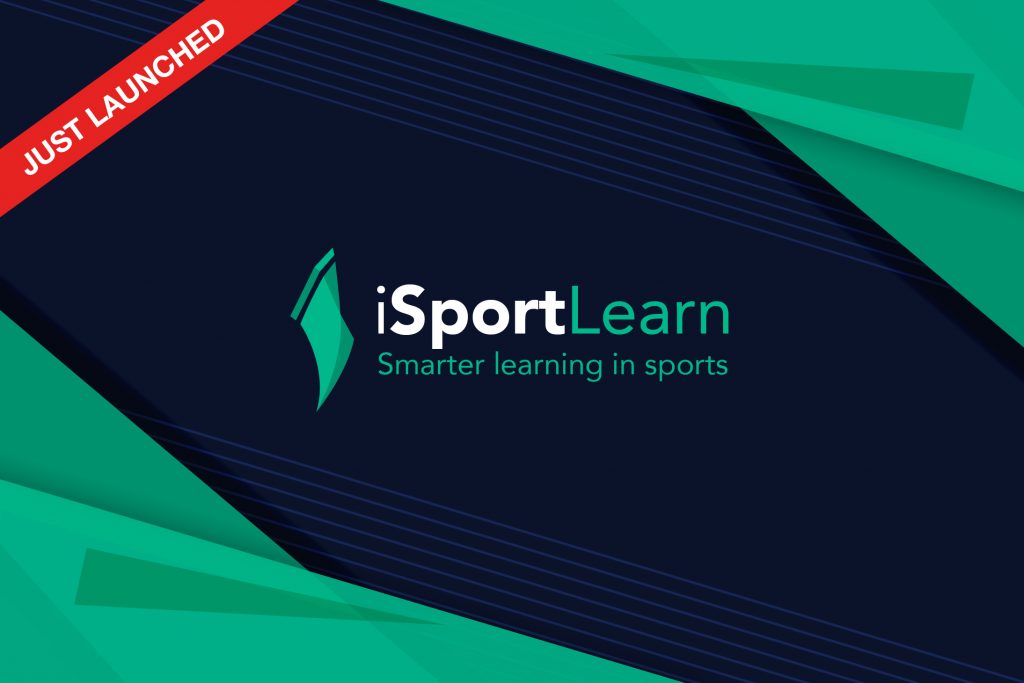 iSportLearn launched this week and the ambition is to add another 100+ modules to the 60 already in place. That will mean over 150 senior executives (we call them Playmakers) from 100+ leading brands in the business of sport involved in changing the industry. The really exciting part is that we have created a Foundation that, in time, we hope will generate significant funds to help provide scholarships and access to free courses for all those underserved communities and then we will start creating pathways into the industry.
All the above won't happen overnight but I am yet to speak with a business that doesn't buy into the concept or have a diversity hiring challenge themselves. The finished product will be an industry-wide platform developed with the industry and for the industry. I can honestly say that it feels great to be working on something that has so much positivity around it and working with people who also believe in the ambition. I have to say a very public thank you to those that really helped me get this over the line: I don't have enough room to mention all by name but obviously all the Playmakers involved who bought in to the concept so quickly, the creative team at Cravens for calm guidance and advice, Vowel for putting together the platform and my own team for far too many anti-social hours and putting up with my constant badgering.
Will this be successful? We hope so and have strong belief in it. It definitely won't be for lack of effort, belief, graft and ambition. So if you want to develop your existing people or find a way to create a more diverse hiring process, then I'd love to be talking with you. If you may have an idea that we can use to help make this happen even faster I'd love to talk as I am fully aware there are many smarter people than me in this space and therefore we need more collaboration with as many other stakeholders as possible to really have an effect.
To find out more about iSportLearn, head to iSportLearn.com, or find us on social media by searching for iSportLearn on Twitter, Facebook, Instagram and LinkedIn.