What My Son, A Professional Athlete, Has Taught Me About Subscriptions
June 16, 2021
In our new Member Insights piece, Jesus Luzardo, VP of Growth at Vindicia, explains how a familial link to professional sport has provided him with a new look at his business role.
As the VP of Growth at Vindicia, it's not often I talk about my most important job – being a father to my children and a father to my son, Jesús Luzardo, an MLB pitcher for the Oakland Athletics.
Every role has its challenges and its joys. For any parent, the joy of watching their children grow and thrive absolutely outweighs the hard moments. In my professional life, there is a similar sense of pride and pleasure in watching Vindicia grow, overcome challenges, and succeed in our expanding corner of the eCommerce ecosystem.
"I am learning from Jesús every day, not just about the trials and tribulations of life as a professional athlete, but also what it takes to consistently win in sports – and in the game of business."
What truly fascinates me, though, is how much we learn from our kids' experience, that can be applicable to our business. A tired toddler teaches us patience. A teenager breaking curfew tests our discipline. Now, I am learning from Jesús every day, not just about the trials and tribulations of life as a professional athlete, but also what it takes to consistently win in sports – and in the game of business.
So, I'd like to share some of what my son, as a pitcher, has taught me about success, and particularly how to apply it to one of my own passions, subscription models.
Be numbers-driven, but focus on what's behind the data
Sabermetrics are a lot like retention metrics. Those with a stake in the game can become seriously obsessed. But at the end of the day, the numbers are only a reflection of something deeper going on. The box score is a statistical snapshot, and next to each stat is a name, a real person. Jesús' 5.06 ERA this season doesn't tell the specific story of his fractured finger or how it happened (spoiler: he knocked into a table while playing a video game), and the other influencing aspects, plays and situations of every baseball game, But it's that flesh-and-bloodstory that turns data into fact with an actionable solution, so further data insights are needed.
For subscriptions too, metrics are vital, but they are indicators of a bigger picture about customers. At Vindicia, we leverage subscription data, but more importantly, we deliver insights driven by that data. Our advanced Subscription Intelligence is based on 15 years of accumulated subscription data, with applied Machine Learning, enabling Vindicia customers to deeply analyze the backstory about their customers, their journey, and strategize bundles and offers that boost retention.
To grow, you've got to outplay the frictions
If I look back on my son's career so far, I see how his successes have emerged from among a web of setbacks. Certainly, the game of baseball (and life) has its foul balls, sidelines, and strikeouts, that's a given. It's what you do when these happen that shows the world what you are made of. Dealing with frictions on the field demands persistence towards your objective and end goals, and forethought to sharpen strategies that can prevent them from occurring. And when they occur anyway (which they inevitably will sometimes), it means staying nimble enough to overcome them and not letting them overwhelm you; it's a game of failures, so success is based on having the mindset, ability and agility to adjust, with the end goal in mind.

At Vindicia, our MarketONE platform was developed precisely to tackle frictions in the subscription journey, and help merchants to provide consumers the best subscription experience possible, to drive seamless monetization and extend the subscription lifecycle value. The mindset behind the MarketONE platform value proposition enables merchants to adapt, adjust, fail-fast in the evolving and crowded subscription world that consumers are exposed to daily. By predicting and preventing friction points, and dealing with frictions when they arise, MarketONE supports easy, value-added experiences that create positive consumer sentiment and help subscription companies acquire, manage, monetize and retain customers and build long-term recurring revenue streams.
Performance is greatly enhanced when you are part of a winning team
Professional baseball is a tough business, and to make it you've got to be one tough cookie. In team sports, athletes are rightfully admired for their talent and skill, but one of the most heartwarming aspects to see of my son's career is the team camaraderie and deep friendships it has wrought. The team comes together for one ultimate purpose: to win. That is something they can only do together. Each player is deeply invested in improving their own game and being the best they can be, not just for themselves but for each other. It's how they connect and function as a team that will determine their end-of-season standings.
"If you don't keep up at the never-ending game of retention, you might drop the ball. At Vindicia, we are in it with our customers for the long game."
Similarly, Vindicia takes pride in our own standing as a veteran tech provider in the subscriptions industry, but more than that, we are always looking to improve, so our customers can win. This is something we have been doing for a decade and a half, and over time, we have succeeded in building incredible relationships and teamwork with subscription brands, helping them be the best they can be, by being the best we can be, as a winning team.
Professional sports are life – and subscriptions
My family is blessed with the privilege of watching and learning through our son, MLB pitcher Jesús Luzardo, about how to compete, how to lose, and how to win, always with grace, and always pushing forward to improve and help the team. In my other family, Vindicia, we also learn and apply the principles of retention. If you don't keep up at the never-ending game of retention, you might drop the ball. At Vindicia, we are in it with our customers for the long game – and like a professional athlete, we work hard to cultivate the discipline and skill to provide better, bolder subscription solutions, and always keep our eye on the ball.
About the author – Jesus Luzardo
Jesus Luzardo is Vice President, Head of Growth at Vindicia. As an international technology industry veteran, Jesus brings over 30 years of experience in commercial, marketing, strategy, operations and technology roles.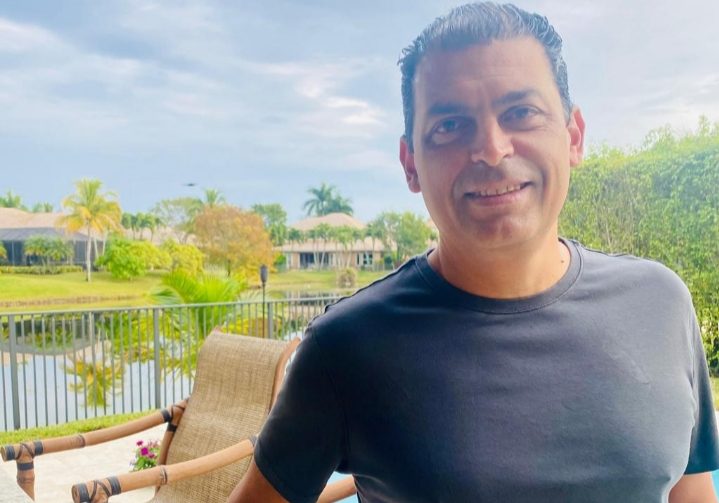 Prior to Vindicia, Jesus was Head of Marketing for Amdocs in the Caribbean and Latin America region, driving marketing to significantly expand Amdocs' sales pipeline. Before Amdocs, he was Head of Sales for Utiba (acquired by Amdocs in 2014), focusing on mobile financial services. His experience includes two years as Head ofCorporate/B2B and CCO at Cable & Wireless, and 15 years with Motorola.
He lives by Vince Lombardi's motto: "Perfection is not attainable, but if we chase perfection we can catch excellence." Jesus holds an MBA from Universidad del Zulia (Venezuela), a B.S. in Electronic Engineering from Universidad Rafael Urdaneta (Venezuela), and Advanced Management certifications from Kellogg Institute of Management and IESE (Universidad de Navarra, Spain).