Web3 Summit: The potential is off the charts
June 30, 2022
iSportConnect's Editor-in-Chief Jay Stuart takes a look back at the Web3 Summit and what he observed from the past two days at the Emirates.
It's not often that a speaker at a big conference praises the delegates for being "weird" but that's what happened at the first Web3 Summit in London this week and the comment fit perfectly with the spirit of two days dedicated to next-gen innovation.
What Luis Carranza, Founder and CEO of Fayre, meant was that you can't think like everybody else if you want to be ahead of the curve. Not all that long ago, anyone sending an email or streaming video was doing stuff that was weird because it was new and different.
There were over 500 delegates at the Emirates Stadium intent on finding out what Web3 means for sports.
Or might mean.
A main learning was that it's all so new that people are still trying to figure out how it all works and what the opportunities are.
When I asked the opening keynote speaker, Mason Edwards of Tezos Foundation, to describe his vision of the future of Web3, he happily admitted that he didn't know.
You don't often hear that from an expert at conference either – that is what is so exciting.
One thing the many people I spoke to at the event all agreed on ¬ the commercial potential of Web3 for sports is off the charts. A lot of them see this as bigger than any previous tech innovation.
That said, change is not going to happen all at once.
The potential is revolutionary, but we are looking at an evolution. Traditional media, Web2 and Web3 will co-exist. You can throw in the metaverse, however that's defined.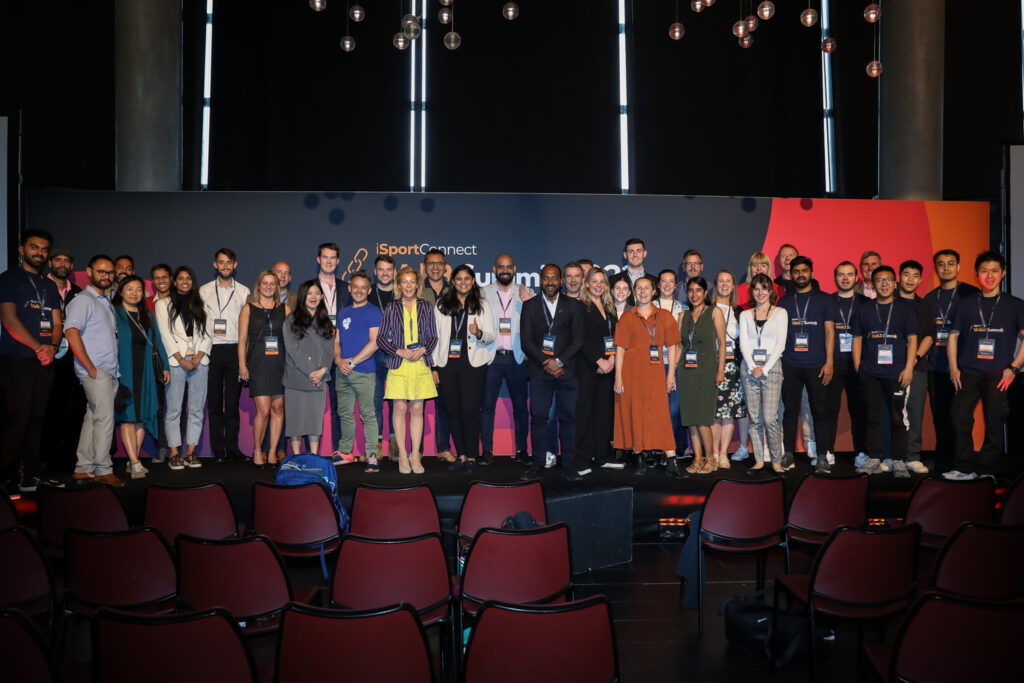 They may live together forever.
Indeed, Carranza said, "We're never really going to get to Web3. It's a vision." Web3 offers the potential of exponential revenue growth, but to get into it, start by looking at incremental things.
"I thought the main initial use of blockchain would be in ticketing," observed consultant Michael Broughton, who moderated an outstanding session on the tokenisation of sports. "But that's not the case. Why not? Because while blockchain ticketing might improve efficiency it would not grow revenue and revenue growth is what most sports are looking for."
And they're missing the big picture in looking for a quick big win. "When planning our strategy, we out revenue last not first," said Nick Rend of NASCAR. "Content comes first. Content drives conversations, which drive communities, which drive revenues." Four C's worth remembering.
I'm going to paraphrase just a few of the many amazing insights and snippets of expert advice that I heard at the event.
On top of video content from the conference sessions that iSportconnect will be posting, we filmed dozens of interviews with speakers and delegates that will be on the Web3 Summit website.
"With everything you do in Web3, do it as if you're looking back from 2035. Will you be happy with what you did?2 Jean-Baptise Alliot, La Source.
"The metaverse is Discord in 3D." Dave Ranyard, Dream Reality.
"The most successful NFTs offer brand new NFT-specific content, not recycled content." Alexandre Dreyfus, Socios.
"Don't put the tech first. What matters is content and the fan's journey. We are more concerned about building content that is ready for Web3 than Web3 itself." Sharon Fuller, eSkootr Championship.
"A main difference between Web2 and Web3 is that you can delete things from Web2. Content that is minted on the blockchain is there forever." Fred Antunes, RealFevr.
"The future of NFTs is in providing utility and value to a community, not collectables. The community is the beating heart of the brand." Jim Daily, LinksDAO.
"Presence is the key thing in the metaverse. What does the avatar actually look like? That's crucially important." Jerry Newman, Meta
"This stuff is hard. Give it a try. Don't use your most important IP when you're getting started, but this is going to be the future." Scott Carlson, Nagra Kudelski.
"Jump in with both feet ¬ at the shallow end." Mike Thomas, Animoca Brands.