Views From The Industry: This Week In Sport & Business
March 18, 2022
Benjamin Page compiles some of the biggest pieces of news from around the sports industry over the past seven days.
Anyone Fancy $25 Million?
The LIV Golf Invitational Series has now announced its launch in June 2022, with the first event taking place in England. But we still don't know which (if any) major tour players from the PGA or European Tour will be there to take part.
Many questions are still to be answered about the competition and now the start has been announced it will be interesting to see how developments change over the three months until the first event.
All I know is that if none of the pros fancy it, I'll be more than happy to turn up and be part of that $25 million prize pot, which is larger than the PGA Tour's biggest ever prize pool at last week's Players Championship!
Singapore 2025?
Singapore has announced Singapore25, its bid to host the World Athletics Championships in 2025. If successful, it would be the first time the global blue-ribbon event would be hosted in Southeast Asia.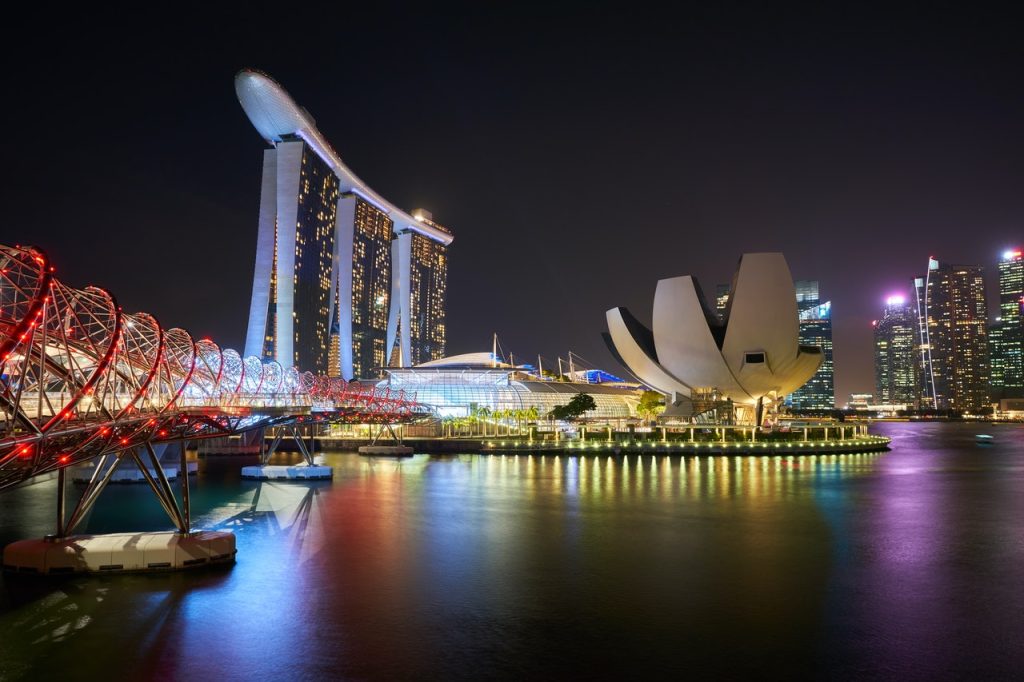 Premier League Reportedly Agrees NFT Deal
According to David Ornstein of The Athletic, the Premier League have agreed an NFT deal with ConsenSys, and is looking to Dapper Labs to create video versions of NFTs in a similar style to that of NBA Top Shot which the organisation created last year.
News earlier this week from Mark Zuckerberg suggests that NFTs are going to be coming more to the forefront and into mainstream social media further in the near future.
But not everyone is convinced yet on the future of NFTs, however…
In other Web3 news, HSBC announced this week that it would be heading to The Sandbox in order to take their services into the metaverse, following hot on the footsteps of J.P. Morgan.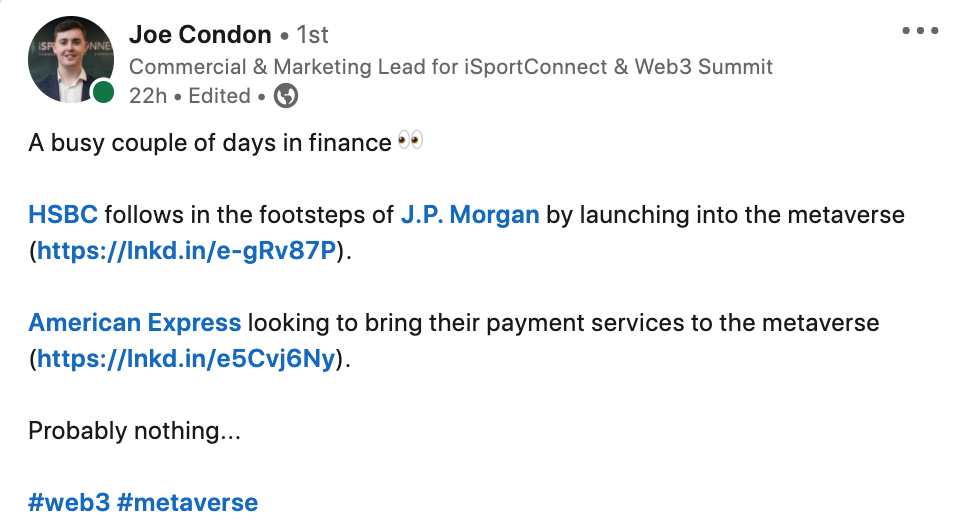 Hopes For Women's Ice Hockey
Women's Ice Hockey has struggled to take off across America, with attempts to push the National Women's Hockey League, now the Premier Hockey Federation, facing difficulties as it has tried to gain traction.
Unlike with the WNBA, which has been blossoming alongside its strong partnership with the NBA, there has not been a similar deal with the NHL in the sport of hockey.
However, that could be set to change with reports that the NHL may be willing to meet in order to help the Premier Hockey League by bringing the two leagues together, which would be fantastic news for the women's side of the sport.
On (Or Should We Say In?) The Ball
Premiership Rugby has announced they will be using a new ball, called the Smart Rugby Ball, to improve their data insights for both teams and fans watching live on TV.
According to the league, expect to see new insights into the kicking and passing that determines the balance of the game.
e.g. fastest/longest passers
which teams play a more expansive game through longer, wider passing?
passing trends off left/right hands
who are the most powerful, most accurate kickers?
which players/teams are taking more/less risk in their clearance kicking game and gaining more territory?
which players/teams are setting up turnover and disruption opportunities through effective hang-times on box kicks, restarts and up & unders?
This looks like it could be a fantastic innovation to boost rugby's fan viewing experience, let's see how the innovation comes off.
And Finally… Seeing Double??
The Memphis Grizzlies and Oklahoma City Thunder were ready to tipoff on Sunday night, until a slight issue presented itself when both team took off their warmup gear, as both teams were revealed to be wearing their white jerseys. After a quick chuckle Memphis had to change into their home blue kit.