"Veloce Puts Its Brand, Engagement And Trust In Where We See The Pioneering Ideas"
By Ben Page | July 5, 2021
It is fair to say that Veloce Racing are one of the most unique teams in the world of sport, courtesy of being the first Esports organisation to transition into traditional sports for their push into motor racing.
Early entrants into Extreme E, the team have now recently made the decision to join W Series, their second venture in traditional sport. Ben Page talked to Daniel Bailey, Veloce Racing CEO, about why joining these two competitions was important for the organisation, and the early success seen in Extreme E.
As a wholly Esports organisation at the time, when Extreme E's new series came into existence, why was this something you were interested in and so passionate about joining?
We made our waves in the racing Esports side when we saw how underrepresented it was and how much of an opportunity there was. We've built out a huge audience in that sector, now 230 million views a month across 40 channels and multiple different teams and organisations under the Veloce Esports umbrella, so we've really created a pioneering, disruptive and innovative brand in that sector.
"We saw a lot of synergies with what Extreme E was looking to achieve and where Veloce as a brand sits."
Nothing in the real world of racing led us to want to get involved apart from Formula E, which was too far down the line for us. There was no series we thought was representative enough of global macroeconomic trends or what consumers, car manufacturers and sponsors were crying out for. We got to know Extreme E early on through Jean-Eric [Vergne] and Alejandro's [Agag] relationship and Jack [Clarke] and I's relationship with Gil de Ferran, one of the main idea men behind Extreme E.
We thought 'this is a place Veloce needs to be'. Yes it's a real world sport, the first time an Esports organisation has moved into the real world of sport, but you look at everything Extreme E transcends through climate consciousness, gender equality, to content and entertainment, we think it's cut and distributed in the way people want to consume it.
Our Esports audience is the next generation, your climate conscious 16 to 24 year old, so we saw a lot of synergies with what Extreme E was looking to achieve and where Veloce as a brand sits. It's gone from strength to strength and we feel vindicated and extremely excited to be a part of it and I think being an early mover into the series is another example of Veloce trailblazing in the right sectors.
Most teams in sport are going from traditional sports into Esports, you're very much going against the trend, how much of a challenge has it been to enter the traditional world of racing?
Luckily the majority of our management, and some investors, have a motorsport background, so we've got ART on board as our competition partner. The chief engineer is ART, our team manager Ian Davies has been in the off-road area for years and years, he's the glue that brings the team together. We already had great relationships with drivers through our representation of Jamie Chadwick to Jean-Eric's relationship with Stéphane [Sarrazin].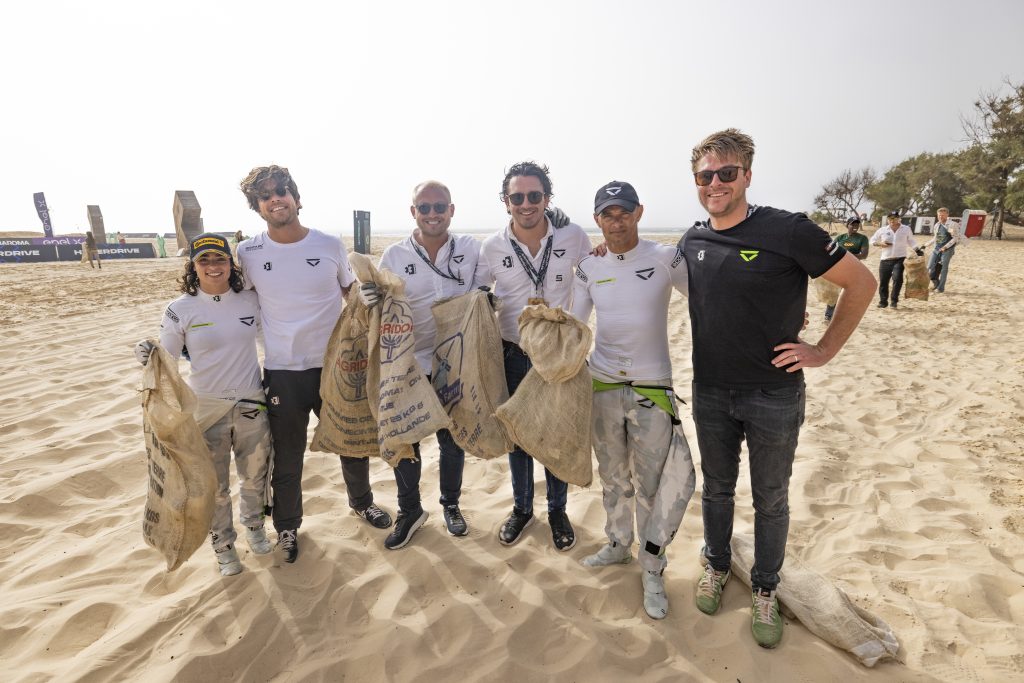 So we had the contact base and the know-how to put a racing team together, but the hard part actually is getting all those right pieces together and putting them into place. However, when you have Adrian Newey as lead visionary and Jean-Eric as one of the co-founders, I don't want to say they make the job easy because no job in a racing team is easy, but certainly we're privileged to have the right black book to put the team together.
You've now announced a further expansion of Veloce Racing by joining W Series as well, a more established series, why does this fit as the next step in your model?
I think if you look at Esports, Extreme E and now W Series, Veloce puts its brand, engagement and trust in where we see the pioneering ideas and movements within our sector. Extreme E has the environmental sustainability narrative, which was the cornerstone of the series when it first launched, and now the brilliant gender equality aspects have come in as well.
"We want to be the organisation within motorsport which is pushing the most innovative and important areas."
W Series is another opportunity for us to promote that. Sustainability covers a multitude of factors, one of which is gender equality as well. We want to be the organisation within motorsport which is pushing the most innovative and important areas and we see gender equality as one of them, so it was a natural progression for us to move into W Series.
One of our co-founders and CEO of Veloce Esports Rupert [Svendsen-Cook] has represented Jamie for a long time and had a great relationship with Sean Wadsworth, W Series Chairman, so it was a straightforward deal for us to put together.
What have you experienced from the commercial impact of series which have such a strong CSR value when you're trying to bring in and create or develop sponsorship deals?
The lovely fact of it is you actually get incoming requests to talk to you about sponsorship!
I was, and still am, primarily a sponsorship agent as Chief Commercial Officer of MPA. To have people coming to you to ask about what the commercial packages are and how they can be part of these amazing movements and journeys is a very refreshing place to be, instead of out in the market hustling and trying to sell.
"We're getting people coming to us saying 'we love what you're doing, we want our brand and our business to be associated with you guys'."
We're getting people coming to us saying 'we love what you're doing, we want our brand and our business to be associated with you guys'. A lot of that is down to the CSR and goodwill elements associated with Extreme E and W Series, obviously with Esports we have an incredible movement and ecosystem which provides very targeted and exciting partnership opportunities. Having assets that companies and brands are interested in and getting incoming inquiries is a nice place to be.
From a general standpoint when having those conversations, how big of a part do those values play within those discussions?
They're front and centre. We don't just want to say that we're here to help change the industry and in doing so hopefully provide a positive impact on the world, we build those aspects into our commercial propositions from the start.
How does Veloce as an organisation 'practice what you preach' from the sustainability and gender equality perspective?
With our current partners with TW Steel, for every Veloce TW Steel licenced watch they sell we commit to clean a certain amount of plastic out of the ocean, with Regatta we launched a whole clothing range made from 100% recycled bottles. As a team we were the first team to sign up to the UN climate action framework and the first to announce being carbon net zero. It's loaded not only into our commercial propositions, but our marketing and positioning as a team and as an organisation.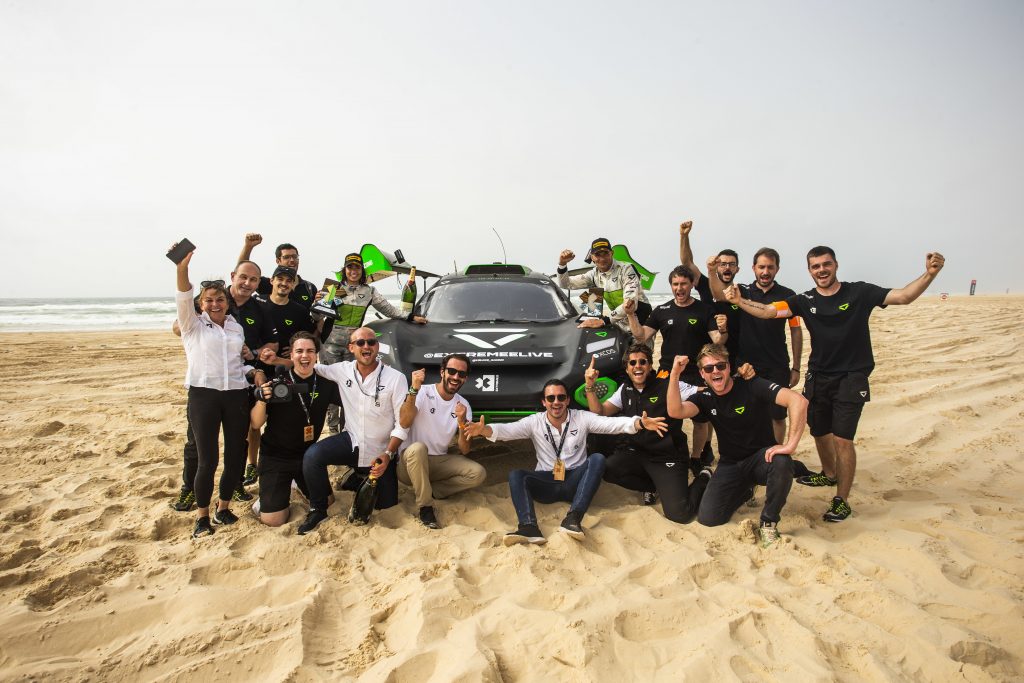 We've already started offsetting all of our emissions for the season, we've offset all our preseason emissions already through reforesting a certain area of the Amazon. We've got initiatives in play with our partners, we're actively working with ALLCOT, our carbon neutrality partner, to offset any emissions that arise from W Series as well. It's important to our brand that we carry out everything that we do.
The first two Extreme E race weekends have seen huge digital engagement. Has it outperformed your expectation to this point, what have you seen as you look to widen the presence of the Veloce brand?
It's been huge what Extreme E have managed to achieve from the TV broadcasts to digital figures. One of the main reasons we got involved was because we really felt they converged a different kind of audience from what we'd seen in any sport in the past. You can describe it as Dakar meets rallycross meets Blue Planet meets America's Cup meets Red Bull TV.
It's a great array of different audiences coming together. So we're unsurprised by how successful the uptake has been, there's natural intrigue around something like this and I think Extreme E have turned rhetoric into reality with the exciting media product.
"There's natural intrigue around something like this and I think Extreme E have turned rhetoric into reality with the exciting media product."
We've been quietly confident that it was always going to create this kind of splash that it has. With the digital assets we have across our Veloce network, we're going to build out our Extreme E team and the narrative. We produced a behind the scenes 20-minute documentary after Senegal using behind the scenes footage about how the team work together. That goes on our YouTube channel to people consuming Esports content as well as Extreme E content so it gives us another voice and a point of difference to talk about to our current Esports audience.
And while Extreme E as a series, and your participation, has a bigger purpose, how much is there also a willingness and want to win at the same time?
Of course, we were devastated after Saudi when we weren't able to compete because of our crash in qualifying. We played a strong tactical hand in Senegal in our approach to the weekend to rebuild confidence within the team and got on the podium in only our second race as a professional racing outfit against the likes of Prodrive, who run Lewis' Team, to RXR to Ganassi and Andretti, really impressive competitors that we beat. 
That second place only reignites the thirst to be on the top step. We are very humble and realistic as to who we're racing against but also believe we run a slick operation and have all the tools we need to be fighting for the podium every weekend. We're all racers at heart who have been involved in the sport for a long time across the management and race team itself.
We've entered Extreme E for the right reasons, we see it as fundamentally an incredible product and also commercially viable from a business perspective because of how in tune it is with the modern world. And then also for the Veloce brand and what it represents, but when you get to a race weekend, whether it's Silverstone in a Formula 1 paddock or Senegal in an Extreme E paddock, everyone's feeling that same passion to win.