TVM Becomes The Official Partner Of LaLiga In The Metaverse; LaLiga Teams Up With Bloomsbury Football In UK
May 18, 2022
The agreement, with an initial length of two and a half years, will allow the integration of LaLiga's current partners into the Metaverse.
The consumption of audio-visual content has undergone major changes in recent years, with the emergence of new platforms and formats that make possible to reach multiple audiences in a more direct and interactive way. Thus, among the innovative alternatives available to organisations, the Metaverse has carved out a niche for its great potential, especially in key aspects such as interaction, fan engagement and the generation of relevant content.
This is why LaLiga and TVM have reached an agreement whereby the Korean company will become LaLiga's official sponsor in the Metaverse and its partner in the development of an exclusive ecosystem in this virtual space, for the Spanish sports organisation. To this end, TVM will develop Triverse, the Metaverse of sport, a virtual world of augmented reality, focused on the fan experience, where dreams can come true.
Jorge de la Vega, Commercial and Marketing Director of LaLiga detailed:
"LaLiga is always looking for new ways to offer its best-in-class product to a global audience, a process that needs to have the best partners for it. The agreement with TVM as global partner is a proof of this, which will allow us to reach an ecosystem with unparalleled potential as the metaverse is."
Carles Puyol, LaLiga ambassador, offered his perspective on the future of football and how fans will be able to enjoy it in the digital ecosystem:
"I believe that football is emotion, is passion, and on the moment that they discover and get to know this digital world and have new places to enjoy it and live it, they will be able to enjoy the best league in the world, such as ours".
The agreement, which has an initial length of two and a half years, but which can be extended, will also allow LaLiga to integrate its virtual partners within Triverse. In addition, by joining Triverse, sports properties will be able to open a new channel to communicate and engage with fans and users.
Yoon Chul Kim, Vice-president of TVM specified:
"Technology is continuously and rapidly changing and moving. We too should be ready for the next technological advancement. For now, that is digital transformation, and one of the best ways to successfully deliver digital sports content combined with non-sports-oriented content to the users is metaverse. Together with LaLiga, TVM will create a world where nothing is impossible and anything and everything is possible.".
Official content from sports clubs, such as press conferences, club announcements, match highlights and player interviews, will be offered within the metaverse. In addition, when users consume official content within the metaverse, they will earn certain rewards and experience points, leading to more valuable items and goods, which they can use to gain wealth in real life.
Josh Kim, Managing Director of TVM concluded:
"The reward system will revolve around NFTs, as blockchain technology and NFTs go hand in hand. So, naturally, we will have our own trading platform for NFTs. Users will join as fans of a particular sports property, and will have to devote time and energy to building their fan city. At some point, they will be able to see and compare how their fan city has performed compared to other club cities."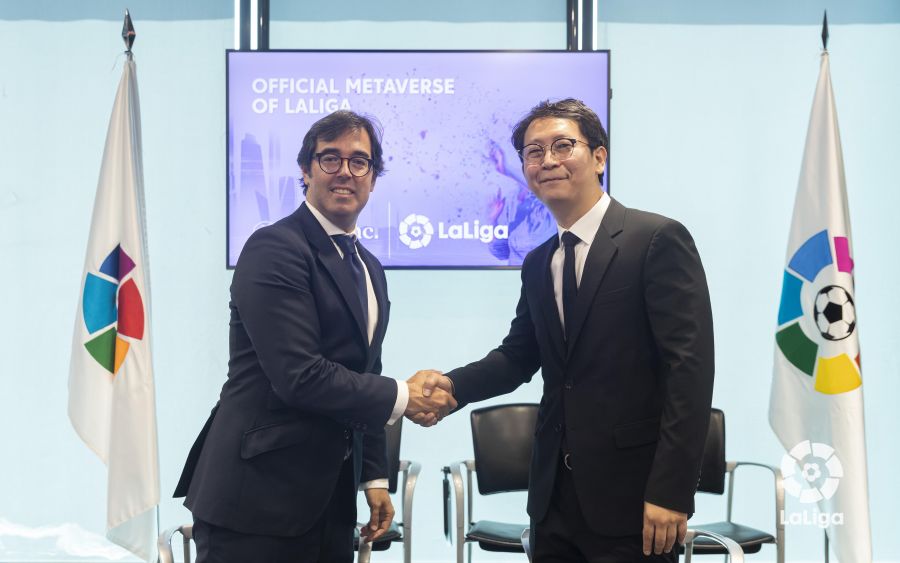 LaLiga teams up with Bloomsbury Football in first UK community partnership
As part of its commitment to grassroots football in the United Kingdom, LaLiga to support Bloomsbury's initiatives in London and beyond.
LaLiga has joined forces with Bloomsbury Football to support the London-based grassroots charity, which uses the power of football to change the game for young people.
In a multi-year agreement, LaLiga will assist the pioneering community work being done by Bloomsbury Football, whose grassroots football initiatives reach over 5,000 young people per week, starting with the sponsorship of Bloomsbury's youth league in central London from this summer, to be newly renamed as LaLiga x Bloomsbury Football League.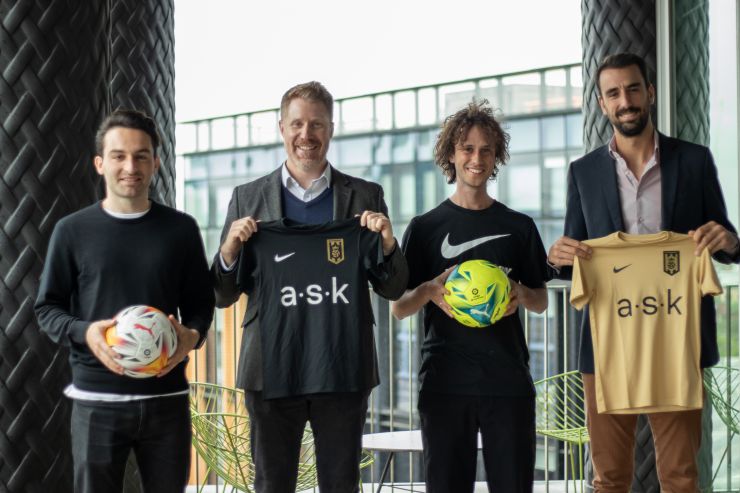 Bloomsbury Football is based on three pillars: that access to regular high-quality football training improves mental and physical health, builds stronger communities, and teaches young people valuable life skills. Through this multi-season strategic partnership with Bloomsbury, LaLiga and its clubs are supporting grassroots football in London and the continued development of the beautiful game in the United Kingdom.
Founded in 2018, Bloomsbury Football offers an elite football experience to young people aged between 18 months and 18 years old. The organisation's financial assistance model means that everyone is welcome, regardless of ability to pay or play.
In addition to providing official kit donated by LaLiga Santander and LaLiga SmartBank clubs, LaLiga via its UK office will also provide training and expertise for Bloomsbury's staff, and host Bloomsbury players at LaLiga watch parties from next season.
This is LaLiga's first community partnership in the United Kingdom, following the opening of the league's London office in King's Cross (London Borough of Camden) in early 2020.
"It's amazing that LaLiga is showing their support for grassroots football in London and beyond by supporting our work at Bloomsbury Football. It is so important for all those in the sports industry to show their support of grassroots sporting initiatives, as we really do see the life-changing power that regular physical activity has on young people. We are excited to grow our impact through this partnership with LaLiga and continue to change the game for young people in London" said Charlie Hyman, Founder & CEO of Bloomsbury Football.
"LaLiga is present on the ground over 40 territories worldwide, with the aim of assisting sporting development and increasing fan engagement with Spanish football. By supporting the pioneering work of Bloomsbury Football, we aim to give back to our local community here in London whilst inspiring young LaLiga fans in the UK" said Keegan Pierce, LaLiga Global Network Delegate for the UK and Ireland.
The partnership is the latest in several initiatives strengthening LaLiga's ties to the birthplace of football, including the opening of a full-time London office and launching its own 24/7 television channel, LaLigaTV, in early 2020; as well as opening LaLiga's first player development programme in England, LaLiga Camps UK, from July 2022.