The View From The US: U.S. Open Finalists' Prize Grows as Early Round Cash Plateaus
September 20, 2023
In this week's View From The US article, Sportico's Data Reporter Lev Akabas spotlights on the rollercoaster the US Open prize money structure is.
After years of offering larger prize money increases to early round losers, the U.S. Open is putting more money toward the brightest stars this year.
The 2023 tournament has the largest purse in its history at $65 million, an 8% increase over last year for an event that has long paid the most of tennis' four Grand Slams.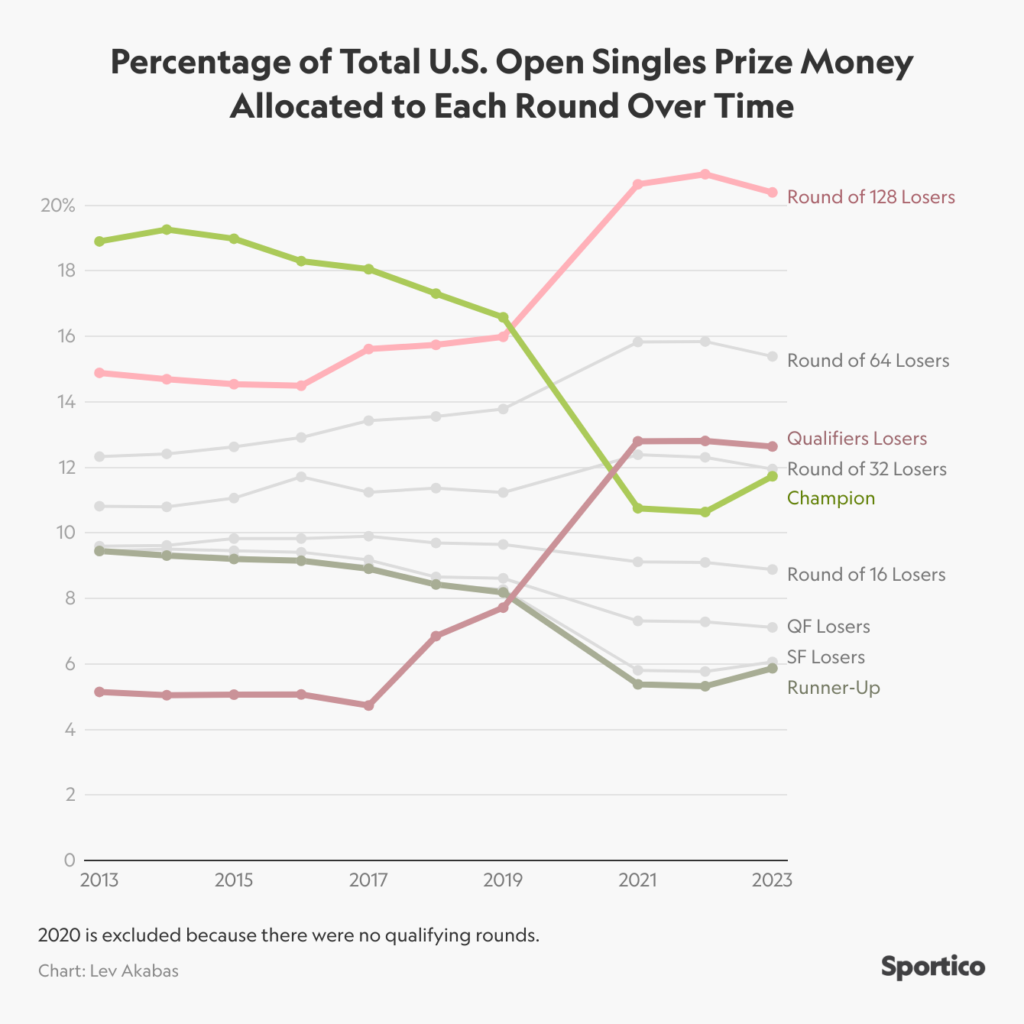 But not all prize money increases are created equal. The winner's payout jumped from $2.6 million in 2022 to $3 million in 2023, a 15.4% raise. The runner-up distribution increased by the same percentage, while the compensation for players reaching the semifinals is up 9.9%. In contrast, the winnings for the other 124 players in the singles main draws is just 2% higher than last year, and the money given to players who lost in the qualifying rounds was bumped up just 3%.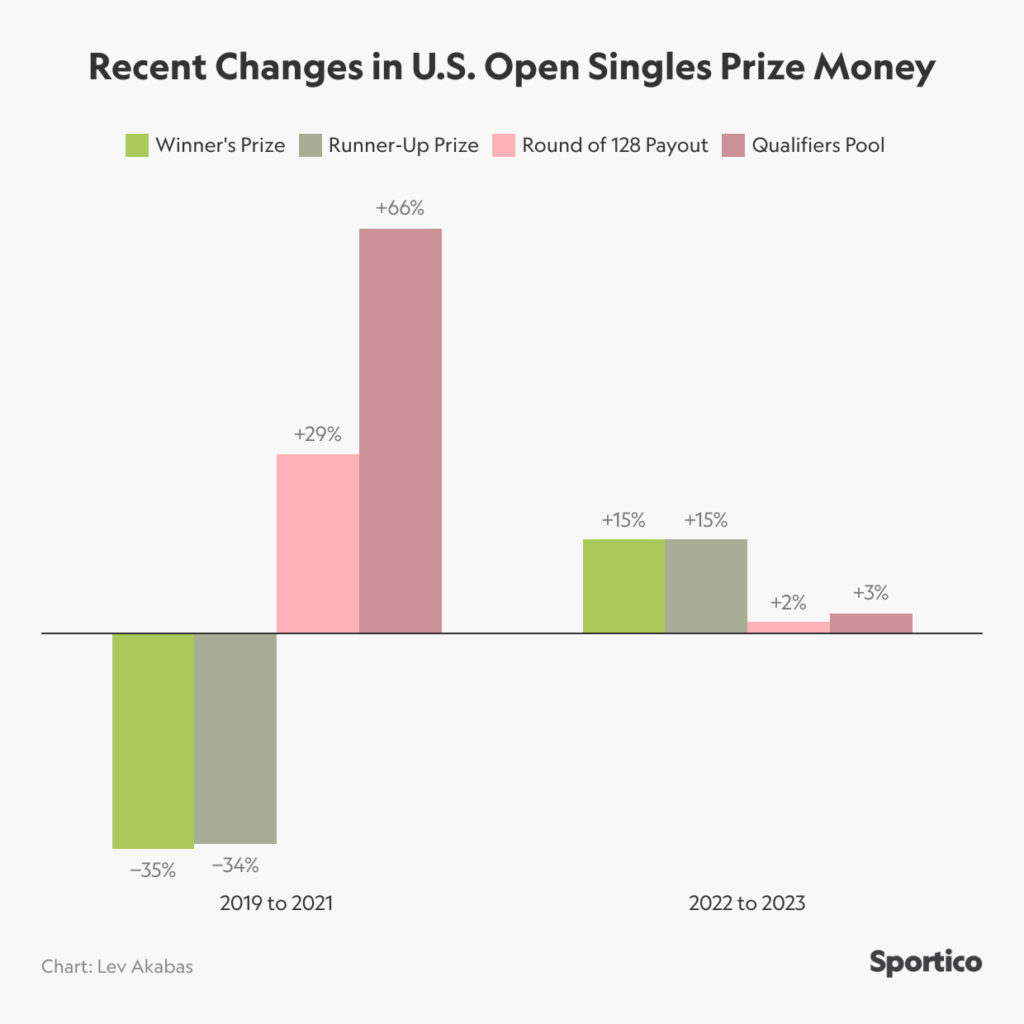 The significantly larger increase in prize money for players at the higher end of the earnings spectrum is notable given that it's the exact opposite of the U.S. Open's approach in recent years. From 2019 to 2021, compensation went up 29% for first-round losers and 66% for qualifying-round losers, while the winner's prize dropped from a record $3.85 million in 2019 all the way down to $2.5 million in 2021 after COVID.