The Sport & Business Snapshot: Golf Doesn't Need Tiger To Thrive, But It Might Need Rory
May 6, 2022
For this week's Snapshot, Ben Page looks at the hole Tiger Woods has now left in golf, and who must step up to the plate.
Think of an electrifying golfer.
When I say those words who do you think of? There's a 99% chance it's Tiger Woods. And why not? Tiger has been golf's biggest star ever since he burst onto the scene in 1996.
Earlier this year, the inaugural PGA Tour Player Impact Programme (PIP), designed as a bonus for golfers who draw the most attention to the Tour via a number of different metrics, was won by Woods.
For this he netted $8 million. Oh and did I mention he didn't play a single tournament in 2021?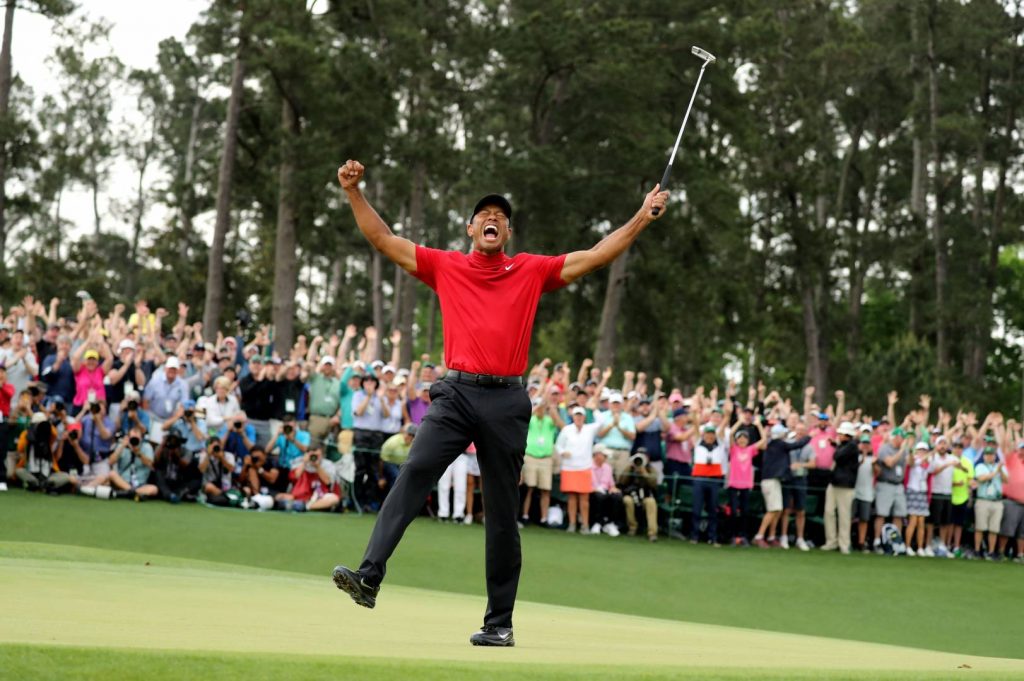 Who was second on the list? Phil Mickelson. (Not exactly looking great for the younger guys on tour, is it?)
For the first round of last month's Masters tournament, ESPN reported that they averaged 2.8 million viewers, 21% up on 2021's opening round and the biggest viewing total since 2018 for the first round. ESPN also stated there were large numbers on their ESPN+ streaming platform, where most of Woods' round was played prior to the main coverage.
On Masters Friday ESPN reported a 31% year-on-year leap as the Tiger effect continued to take hold. He has constantly been seen as the man who makes the difference when it comes to men's gold coverage and recent evidence shows no sign of that changing.
But now, almost once and for all, there will be no great comeback. Tiger is completely out of the picture. He stated after his final round at Augusta that he will only be playing extremely specific tournaments for the rest of the year and for the remainder of his career. This, in all likelihood, means that Woods will only be partaking in the major tournaments.
One thing is for certain, and Woods has said as much, a person who is as appreciative of the history of the sport as Tiger would never miss the 150th Open Championship at the home of golf, St. Andrews, in July.
So where does that leave the sport? Tiger's exit will leave a huge commercial hole for the sport. Who will be the one bringing in the viewers and taking on the mantle as the next commercial powerhouse in golf?
Think back to my initial question. For me, the answer goes straight to Rory McIlroy.
There are arguments to be made with a handful of others, but in my opinion, after Tiger and Phil Mickleson, the biggest star in golf is Rory McIlroy by far (McIlroy, if you're wondering, finished third in the PIP).
One thing in particular struck me during the final round of the 2022 Masters. For all of Scottie Scheffler's recent accomplishments, his four wins in a sixty day period, propelling himself to become the number one player in the world, winning a matchplay World Golf Championship along the way as well as the Masters, he wasn't the biggest story on Sunday.
McIlroy's charge up the leaderboard and otherworldly chip-in on the 18th thrilled the crowd to a level not seen for a while at Augusta. It was a reawakening of one of the world's premier golfers who has struggled for consistency since the end of the 2019 season.
But more than that, the universal appraisal of McIlroy showcased just how great his connection is with the entire golfing fanbase. I believe he carries the torch from Woods in this regard more than any other player and can galvanise supporters across the globe, particularly within Europe and the USA.
To bring more fans, commercial money, TV viewership, and much more into the sport, it needs to have a figurehead. McIlroy is, to me, undoubtedly the man to do that.
Why is McIlroy the man to do this? He was the next golden boy, he captured the imagination with those four major wins within a three-year period between 2011-2014 and because of his passion I find it unlikely that there's a more universally loved elite golfer.
How has he achieved this? He was 'the next Tiger' for a while, but it is his engaging personality, the fact that he has experienced many highs but most importantly he wears his heart on his sleeve and has suffered a great deal of lows. That willingness to succeed and feeling his losses more than most has endeared him to fans everywhere, appreciating the emotion he brings to the table.
There has also been a great deal of maturity shown too. McIlroy has grown into understanding how to utilise his own voice for what he believes is right to a much greater extent as his career has gone on.
While players like Brooks Koepka and Dustin Johnson have been highly successful, and Justin Thomas, Jon Rahm and Bryson Dechambeau have captivated crowds at various points, they have never achieved the sustained following of the Northern Irishman.
Just this week McIlroy has signed a long-term contract extension with TaylorMade, continuing his ten-year deal that was inked in 2017 for a reported $100 million.
That TaylorMade is willing to extend this deal, both with five years remaining on the contract and surely at an extremely high price, is an indicator of just how powerful the Northern Irishman's brand is within the sport.
So how does Rory make his impact?
Nobody is asking McIlroy to be the standout, best player in the world for the next decade, in a manner that Tiger was, but the connection and draw his name holds is probably the closest thing to Tiger there is in golf at this moment in time. Does he need to be slightly more successful in terms of victories once again, probably yes.
In the meantime, golf will search for its next golden boy in the coming years. Somebody will come along eventually, as they do in every sport, and look like the permanent heir to Tiger's throne.
But for now it is up to McIlroy, the first heir to the throne, to fill that void.
In the news this week
Socios.com Becomes Official Fan Loyalty Partner Of 26 MLS Clubs
Manchester United Reforms Season Ticket Policies To Offer Fans Opt-In For Cup Competitions
FIFA Announces Partnership With Blockchain Innovator Algorand
DAZN Agrees Global, Multi-Year Deal To Broadcast Red Bull TV
MotoGP Strengthens Exclusive Strategic Collaboration With Tata Communications
And finally… South Beach bringing the heat
There can only be one event to watch this weekend. The first ever Miami Grand Prix will be taking place this weekend and it is sure to be an incredible occasion if the opening ceremony was anything to go by.
McLaren drivers Daniel Ricciardo and Lando Norris have chosen to spice up their helmet designs especially for the race.
While specific items are available to Rocket League players as Formula 1 integrates itself with gamers.
Let's hope the Grand Prix lives up to the billing!