The Lessons, Legacies And Themes From Sport In 2021
By Michael Pirrie | January 4, 2022
With the first major international sporting events of the new year just days away, Olympic Games adviser Michael Pirrie looks back at the lessons, legacies and themes of the past year and the new directions that will shape Olympic and world sport in the months ahead.  
SPORT'S YEAR OF SURVIVAL & CHANGE
A senior American diplomat once observed that while newspaper front pages invariably featured bad news, he could always find inspiration from sport on the back pages.
Sport featured prominently on front and back pages and on news screens of all shapes and size throughout 2021, the most telling year in the innovation, change, and survival of modern sport.
While first drafts and final impressions of the year still remain under discussion and review, the Tokyo Olympic Games and Paralympic Games stand out as the most remarkable events in the most extraordinary 12 months of sport.
The Olympic year began with the new Delta strain; the Summer Olympic Games and Paralympic Games were delivered safely against almost all expectations in a Covid state of emergency; and sport's hard won gains were hanging in the balance at year's end as Omicron set new infection records.
SPORT'S NEW DIRECTIONS 
Sport reflected much about the human condition and condition of the planet; social change along with Covid left vivid imprints.
In the year of the Gender Games, female athletes had the biggest impact on sport in society and at venues in Tokyo and other international events.
Simone Biles and Naomi Osaka made mental health, sexual safety and racial equality urgent global concerns for world governing bodies and national Olympic and Paralympic committees. The global focus and support brought by the pair to these areas will change the culture and governance of sport and major events for years to come.
Meanwhile, British tennis prodigy Emma Raducanu reinvented her sport in less that two weeks in New York, winning the US Open as a qualifier in what may qualify as the performance of 2021.
Health and safety of athletes and treatment of women contributed to growing geopolitical and Games uncertainty in sport in 2021 that will continue to play out in the year ahead. The new stand taken by sporting organisations in defence of vulnerable athletes is also changing sport's landscapes. 
Australia postponed its first ever cricket test match with Afghanistan after the Taliban seized power, banning women from playing sport.
China became a no go zone for women's professional tennis following concerns for the welfare of former grand slam and Olympic Games competitor, Peng Shuai, after her allegations of sexual abuse against a former senior Communist Party figure.
The indefinite cancellation of lucrative women's tennis tournaments in China in a stand over support for women's safety is believed to be the first of its kind. WTA Chair and CEO Steve Simon's decision was one of the most intrepid and widely endorsed and discussed decisions of the year by a leading sports executive.  
China continued its Winter Olympic and Paralympic preparations as a human rights diplomatic cold front moved rapidly in from the US, Canada, Australia, and the UK. The Olympic doves of peace might also need to find an alternative flight path into the Chinese capital to avoid fighter jets buzzing air space over the highly sensitive Taiwan Strait amid rising territorial tensions.
Meanwhile, safety concerns linger in the background with Beijing a two-hour flight from Wuhan, ground zero for the pandemic, and the omnipresent Omicron strain.
Paris launched its Olympic 2024 countdown campaign from the relative safety of the international space station and major events resumed back on earth after being deferred or cancelled in 2020.
SPORT AT THE CROSSROADS
The Tokyo countdown reflected the risks and doubts that continued to plague major events in the second year of the pandemic.
Tokyo became a lightning rod over how, where and whether the world's most popular and highest revenue generating events could be staged safely in a global emergency. The Games divided Japan and the international community and became a turning point in world sport.
But Tokyo was the Games of the century, implemented with seemingly minimum harm in the most difficult and demanding conditions in 100 years. It was also the most relatable Games of modern times and may have touched the world more than any other sporting event.
There were new legacies beyond the traditional budget overruns (inevitable this time due to pandemic delays), new venues, infrastructure and environmental upgrades from previous Games.
"Staged for the first time in an unfolding global emergency, the Games highlighted the positive role of sports in times of crisis."
Tokyo 2020 heralded a new way and role for sport as the world searched for a pathway out of the pandemic.
The appeal and relevance of the Games was broadened by the state of the world in 2021 and highlighted the power of sport in a world crisis. Tokyo presented a radically different Games look and experience that initially shocked and then captivated the world.
We were all transfixed as athletes from all cultures and backgrounds pursued their dreams in the most complex and challenging environments ever encountered in sport, and set new benchmarks in human achievement in locked down venues that viewers in an isolated and disconnected world could relate to.
Staged for the first time in an unfolding global emergency, the Games highlighted the positive role of sports in times of crisis.
Tokyo cut through the grief and gloom of the pandemic and disillusionment surrounding mega events. The Games pushed sport into new directions beyond medals and entertainment. It brought the personal struggles, challenges and joys of athletes to global attention and engaged audiences like never before.   
Tom Daley's gold for Team GB was a medal of the times, completing an epic journey of self-belief, perseverance and social change that began as a teenager in London at the 2012 Games. "I am incredibly proud to say I am a gay man and also an Olympic champion," Daley said after winning synchronised diving.
"When I was young I didn't think I'd win anything because of who I was. To be an Olympic champion now just shows you can achieve anything."
My boss at London 2012, Seb Coe, would sometimes share his deep belief in the power of sport at briefings with his senior team members. He would talk to us about sport as the hidden social worker, counsellor, teacher, and motivator.  
This was writ large in Tokyo from the moment Japan's baseball legend, Sadaharu Oh, lifted the Olympic flame in the final stages of the torch relay of perseverance many thought might never reach the cauldron's steps.
I had listened to Oh tell audiences in Tokyo previously that baseball helped to rebuild Japanese society after the Second World War. Sport was now helping to rebuild the spirit of a pandemic shattered host nation and world.
Athletes would provide perspective to a world in crisis at Tokyo and sporting events throughout 2021. 
"I think people maybe feel bad for me that I'm not winning everything," US swimming legend Katie Ledecky said at the Games. "But I want people to be concerned about other things that are going on in the world, people that are truly suffering."
"Athletes would provide perspective to a world in crisis at Tokyo and sporting events throughout 2021."
A similar perspective was provided by Canada's teenage tennis star, Leylah Fernandez, at the US Open in New York. Putting aside her disappointment after losing the women's final, Fernandez acknowledged the profound loss of the city and its residents 20 years after the attacks on the twin towers, which changed the world. Like Covid.
"I know on this day, its especially hard for New York and everyone around the United States," she said, standing courtside in solidarity with victims' relatives, city, nation and international community.
Anniversary tributes to "Let's Roll" hero Todd Beamer – who led passengers in a desperate effort to regain control of a third hijacked airliner – highlighted the influence of sport in his life as a talented high school athlete.
Beamer's character and values, according to his father, were formed at Wheaton Christian High School while 'walking the soccer field…walking the baseball field…walking the basketball court…'
The athletes vaccinated the values of the Games against the virus and changed the Tokyo narrative.
The favourite story for many involved the Fijian men's rugby sevens team flying cargo class on a frozen food freight plane to successfully defend its nation's first gold medal.
Tokyo was a triumph of planning for the Japanese government and good will of its citizens who surrendered their seats and watched from home instead so the Games could go ahead.
The Games was also a triumph for IOC President Thomas Bach and senior executive John Coates, who oversaw preparations amidst unprecedented adversity, opposition and doubt.
"It demonstrates something," said French President Macron, who attended Tokyo's opening as leader of the next Summer Olympic and Paralympic host nation. "That whatever happens, we have to adapt, to organise and do the best we can."
The Games provided vindication also for Seb Coe, who kept athletics on Tokyo's tracks and fields. World Athletics President Coe and his executive board and teams have transformed the sport following a series of scandals that rocked athletics prior to his election.
While Coe's sweeping anti-corruption reforms had initially challenged and confronted some world sport leaders, the measures have restored credibility and ensured athletics was the most popular and streamed sport in Tokyo, even without Usain Bolt. 
NEW ERA FOR OLYMPIC CITIES
The IOC implemented its own sweeping reforms in Tokyo, installing a new voting system to restore trust in its host city selection process.
The future of the Olympic movement depends on quality host cities and the new system is designed to make selection less vulnerable to outside influences, vote rigging and cities lacking capacity to stage the Games.
The system was used for the first time at the IOC session, with the election of the preferred Australian coastal capital city, Brisbane.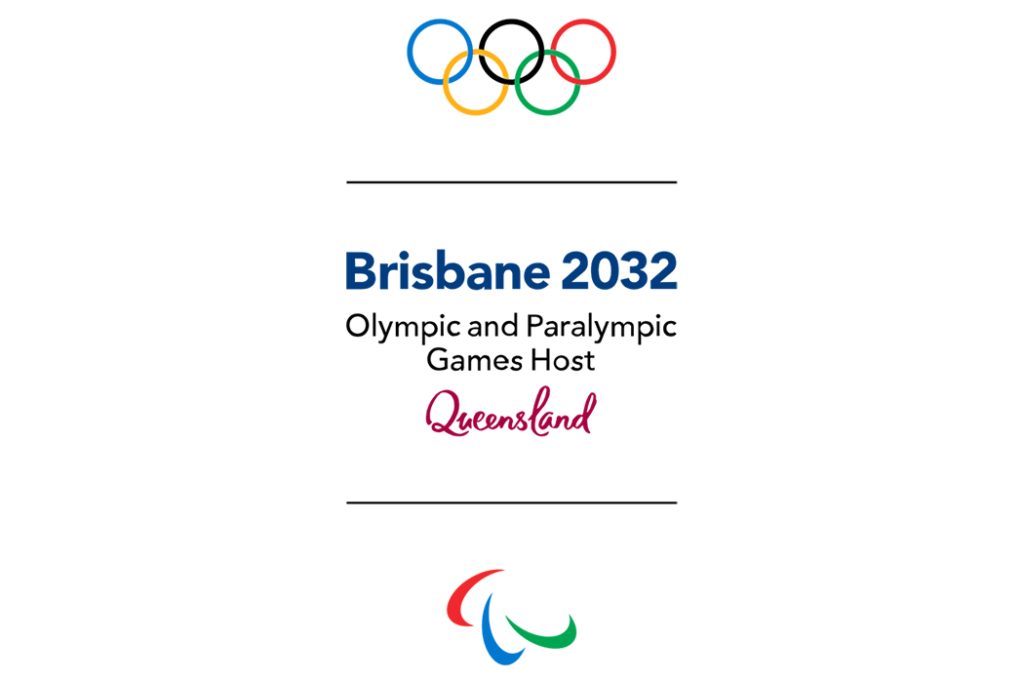 The overwhelming support for Brisbane and the new voting system among IOC members, representing the Olympic movement of more than 200 nations and territories, was a significant and far reaching development for world sport in 2021.
Brisbane's selection builds out the pipeline of host cities on Bach's watch to 2032, providing greater stability and certainty in turbulent times.
SPORT FIGHTS BACK
Tokyo's unexpected success provided hope against a virus that specialises in killing hope, and generated momentum for sport in 2021. There was a kaleidoscope of spectacular sporting achievements, milestone performances and riveting rivalries. Ball sports and stars dominated.
The miraculous Lazarus-like comeback of Danish forward Christian Eriksen after his heart stopped while competing in the Euros was the most dramatic moment of the year and topped Google's list of athlete searches. Tiger Woods and Simone Biles comprised the top three trends.
Amongst the billions of figures and statistics that determine the futures and finances of elite football players, leagues and clubs, seven was the lucky number in 2021.
It was another fine year for Messi scoring a record extending seventh Ballon d'Or.
"The Olympic Games and Paralympic Games reflected the fragile safety and uncertainty of life and sport in 2021."
Perennial rival Cristiano Ronaldo returned to Manchester United, carrying with him the hopes of fans and investors and the iconic number 7, following in the footsteps of another famous seven legend David Beckham.
SPORT'S YEAR OF LIVING DANGEROUSLY
The Olympic Games and Paralympic Games reflected the fragile safety and uncertainty of life and sport in 2021. 
Athletes confronted everything from Covid, climate change and soaring marathon temperatures, and seeking refugee from authoritarian and terrorist regimes.
Sporting leaders, officials and western governments showed a new willingness in 2021 to address human rights violations and mistreatment involving athletes.
Belarus sprinter Krystsina Tsimanouskaya was rescued in a dramatic asylum operation in Tokyo after seeking IOC help, fearful of reprisals from hard line government operatives after questioning her coach. "Our first duty of care is to her," IOC spokesman Mark Adams said at the time.
The leader of an organisation that helps Belarusian citizens fleeing government persecution was killed a short time later. The new stand taken by sporting organisations in defence of vulnerable athletes is changing sport's landscape. 
Afghanistan was the most dangerous place for sport in 2021 after the sudden return of the Taliban, the takeover by the terrorist organisation prompting a coalition of international organisations to help evacuate Taliban targets believed to include athletes and families.
The rescue operation included the IOC, IPC, United Nations, governments and a back channel of NGOs.
YEAR OF SPORTING GREATS
2021 was a year for the ages and sporting greats.
Tom Brady became the greatest NFL player of all time, winning his seventh Super Bowl.
"The new stand taken by sporting organisations in defence of vulnerable athletes is changing sport's landscapes."
Lebron James at 37, became the oldest player to record a 30-point triple double, and is now within shooting range of the NBA's all time scoring record.
Phil Mickelson became golf's oldest majors champion winning the US PGA aged 50, and keeping Covid at bay as pre-pandemic crowds cheered him along the final fairway into the clubhouse of all time greats.
VACCINE VILLIAN  
Novak Djokovic's opposition to vaccine requirements meanwhile threatened to default his campaign to become sport's next all time great.
Speculation surrounding the Serbian superstar's participation at the upcoming Australian Open to secure a record 21st grand slam title turned into sport's biggest soap opera of 2021.
After host city Melbourne endured the world's longest lock down, the court of public opinion is sceptical of Djokovich, sport's most high profile vaccine sceptic.
As the Djokovic guessing game descends into a farce, sightings of the player practicing in Spain recently in match like conditions has renewed intrigue.
The unexpected news today that Djokovic has been granted a special exemption is not likely to end the drama, with public anger and player unease likely to tarnish the tournament and tilt at sporting history. 
FADING STARS & FINAL FAREWELL
The world of sport also began its long goodbye to injured and ageing all time greats Serena Williams, Roger Federer and Tiger Woods.
The Olympic world valed former IOC president Jacques Rogge with great gratitude and fondness as a highly one of the world's great sporting administrators.
The gifted Belgian surgeon and diplomat made an enormous contribution to world sport, playing key roles in two of the Olympic movement's most successful and celebrated Games in Sydney and London.
Rogge helped to stabilise the Olympic Movement during two of its most challenging periods – the fall out from the Salt Lake City vote buying scandal and  IOC's post 9/11 security protocols for Olympic cities.
I vividly recall the total support Rogge provided to our London Olympic bid team in Singapore on learning of the London bombings, just hours after the capital had been appointed host of the 2012 Games.
Rogge's empathy and friendship in the unfolding crisis left a deep impression on our team, led by the dynamic late Dame Tessa Jowell who forged a relationship of trust with Rogge.
This included Jowell receiving a personal commitment from Rogge that the fiercely competitive race for the 2012 Olympic Games was wide open and would be decided solely on the merits of the cities involved.
After receiving Rogge's assurances, the highly talented Secretary of State for Culture, Media and Sport persuaded UK Prime Minister Tony Blair and key Cabinet ministers, including Gordon Brown, that London could win the most tightly contested bid for the Games.
CONCLUSION
Even when pushed to the sidelines by Covid and by tragedy and grief in 2021, sport continued to occupy a central place in society and in the lives of fans, families, as well as athletes and nations, sometimes in poignant and revealing ways.
The most moving perhaps involved the father of four young boys who died in a south London house fire, heartbroken he would not be able to take his sons to their first football match.
"Their first football game was all they were talking about. Now I won't be able to see them playing or watching football. It would have been passing down a tradition…" the devastated father said.
Commenting on his success at the Paralympic Games in Tokyo, Australian wheelchair tennis star, Dylan Alcott said "Paralymic sport saved my life. It did."
2021 was like returning from the past of LP Hartley's novel The Go-Between, where things are done differently. 
Just how differently started to become clearer this year as the ubiquitous new normal began to emerge – both similar and distant to the old normal but not normal at all.
Michael Pirrie is an Olympic Games advisor and international major events communications consultant and commentator.