The Great Unknown: The Impact Of Fans Returning To Live Sport
February 3, 2021
In his latest column for iSportConnect, Ed Warner looks at the unknown element surrounding the return of fans to sporting events around the world, and wonders whether potential changes to fan behaviour will continue to impact the world of sports broadcasting.
For the first time ever, I've watched every league match my football team has played this season. But how I wish it wasn't so. Only one has been in the flesh – a precious treat that has made the TV sporting experience all the more wistful.
Craving more genuinely live entertainment, I've battled the Lord's ticketing website to book test match tickets, accepted every offer to roll over theatre and gig tickets rather than seek refunds, and have repeatedly surfed travel sites in the hope that a trip to Tokyo for the Paralympics might yet be possible.
"Lowering attendances might reduce crowding, but would also blow a hole in ticketing budgets."
While a return to normality is top of nearly every sports fan's wish list I'm sure, the normality we experience in future may be radically different to what has gone before – both in stadia and on the sofa.
Vaccines will eradicate the need for enforced social distancing, but the prolonged experience of separation during the COVID-19 crisis is likely to have created new norms of behaviour, both our own and that expected of others. How comfortable will we be in future in the crush for the bar at half time at a football or rugby match? How will we feel about the snail's pace shuffle up the steps of the stand immediately after the final whistle, or in the disorderly queue to then get through the train station's ticket gates?
Clubs and event organisers already work hard to extend supporters' stadium time beyond the boundaries of the sporting contest itself, but will have to do more to meet fans' changed expectations of safety and matchday experience. What they will be anxious to avoid is any sense that existing capacity limits are too generous for a world in which health becomes an integral part of safety planning.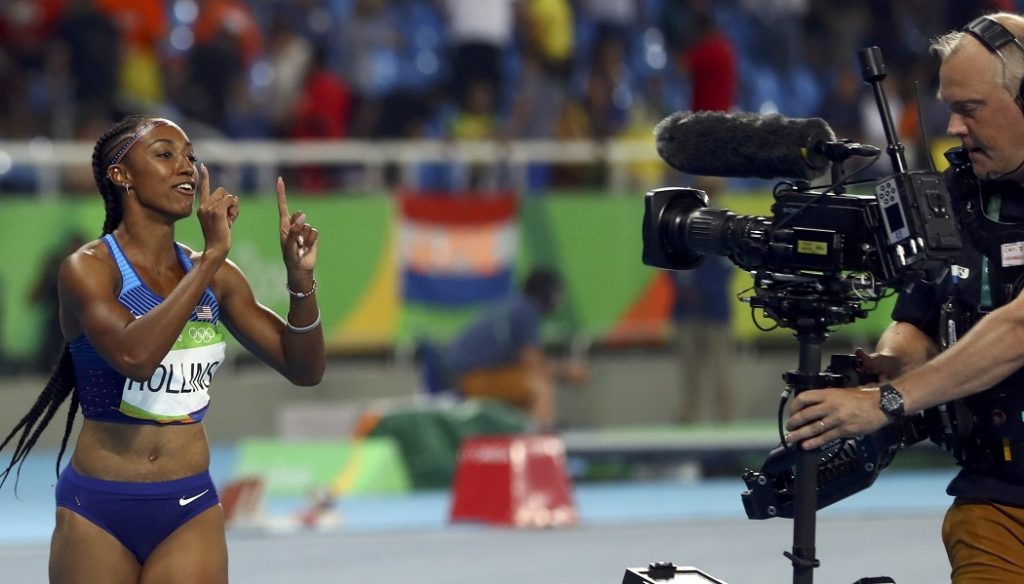 Lowering attendances might reduce crowding, but would also blow a hole in ticketing budgets. Against that, it's probably safe to assume that appetite for tickets will be inflated beyond pre-pandemic levels for some time after government restrictions are lifted. The challenge for organisers will be to demonstrate health protection for spectators while taking the opportunity to crank up prices. All without being accused of profiteering – probably an easier exercise for those hosting one-off competitions and international matches rather than clubs reliant on season-long supporter loyalty.
Just as sports fans are likely to have pent up demand for live action, they also have become accustomed in lockdown to complete television coverage of major – and often minor – sport. It will be hard now to break the expectation that, as the hottest potato example, every Premier League football match will be available to view live on TV in future.
The broadcast model of top flight football seems bound to change, and with it the scheduling of matches, however contentious that will be for the rest of the football pyramid for whom 3pm on a Saturday is a sacrosanct TV-free window. Of course, illegal streams of matches have already chipped away at the traditional engagement of fans with the game. But lockdown has made this issue mainstream. And where football leads in creating new structures and viewing arrangements, other sports will surely follow. Expect the average sports fan's overall spend on live viewing to balloon in the coming years.
"What price the Olympics being behind a pay wall by the time the Los Angeles Games come round in 2028?"
In Britain, this trend is likely to pose a further challenge to the 'crown jewels' list of events that the government insists is free-to-air for all. What price the Olympics being behind a pay wall by the time the Los Angeles Games come round in 2028? If Tokyo takes place this summer – and at GB Wheelchair Rugby we press full steam ahead with preparations in expectation that it will – there must be a good chance that spectator numbers will be massively constrained.
While this would be a savage financial blow for the Japanese organisers, the test for the IOC will be just as severe – to ensure an exhilarating experience for sofa spectators around the world unable to feed off the fervour of people lucky enough to have golden tickets to be there in person. If once the special alchemy of the Games is lost – a magic sparked by the joyous interaction of athlete and spectator – then it may never be re-won. 
Ed Warner is the author of Sport Inc. and Chair of GB Wheelchair Rugby.