"The Fans, Players And Employees Never Have An Opportunity To Be Owners, We Believe That Is Wrong."
By Ben Page | February 7, 2022
Read iSportConnect's interview with Tom Huston to find out how Counterpointe Sports Group are utilising blockchain technology to revolutionise fan ownership in sport, starting with a French basketball franchise.
Tom Huston is the Managing Director for Counterpointe Sports Group Europe (CSG) and is now running the operations for the new initiative in Pau for the organisation.
Huston has been involved in major worldwide sport for a number of years, first working within Team Marketing around the Champions League in the late 1990s and early 2000s, before moving across a variety of sports, including creating the Champions Hockey League with the International Ice Hockey Federation in 2007.
After holding the Chief Revenue Officer role with the America's Cup in San Francisco from 2010-2013, Huston moved into sustainability, which he credits to the America's Cup, stating his experience with the organisation 'led him onto the sustainability path'.
"When you look at sport, the fans, the players and employees never have an opportunity to be owners, we believe that is wrong."
Following his time working within this area he has returned to a more definitive sporting role over the past two years with Counterpointe Sports Group, leading their European operations as they looked at developing new financial models for the sport industry by democratizing ownership via the blockchain. 
Counterpointe's main project in Europe has become Elan Bearnais Pau-Lacq-Orthez, a basketball team competing in France's top division, from the city of Pau in the country's southwest region, near the Spanish border and the Pyrenees mountains.
The group is looking to transform the organisation into one of the world's leading sports projects, in a model based on performance, youth development, fan ownership and sustainability. In this interview, Huston talks to iSportConnect's Ben Page about how the organisation is looking to use blockchain technology to enable more people to gain ownership in sport and integrating sustainability into everything they do.
What was your reasoning and what intrigued you about joining the team at Cointerpointe Sports Group?
Around two years ago I joined Counterpointe as a consultant to help them create opportunities in Europe, and the main reason for that was they think in a similar way I do in terms of looking at the world differently, with their driving philosophy being around the democratisation of sport asset ownership.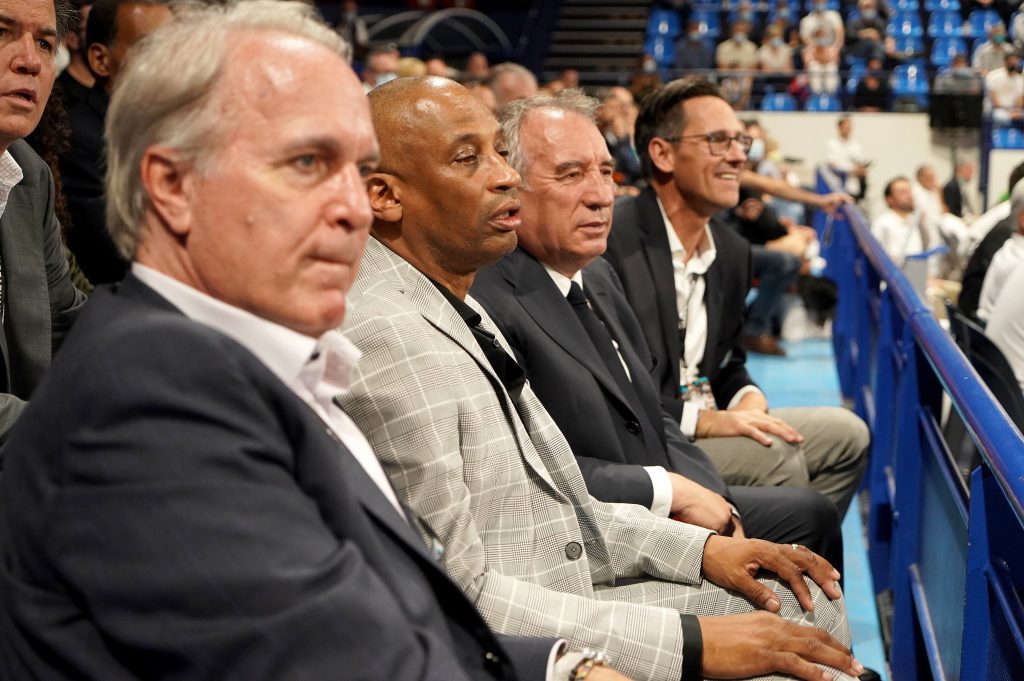 When you look at sport, the fans, the players and employees never have an opportunity to be owners. We believe that is wrong. That is CSG's mission and when combining that with my belief that the future of sponsorship, media and fan engagement has to be more personalized to the individual and be purpose driven, joining CSG was a strong fit and something that really interested me. 
We spent over a year working to acquire the team in Pau, France, which CSG now own 72% of, and this is the main project I am currently working on.
Who has led this vision and is behind the team Counterpointe?
The team at Counterpointe is headed up by its co-founders Greg Heuss and David Otto who are both based in Seattle. Greg's career stems from being an early part of the team at Amazon, he had a marketing background before moving into venture capital several years ago. David is a long-time legal attorney and Greg's business partner, between them they've done many different investments together through Counterpointe Ventures, which today has over twenty blockchain-specific companies in its portfolio. 
CSG is an expert in Security Token Offerings (STO), which is different from the fan token model that has generated a lot of attention recently. Fan tokens are akin to a currency, you use them to buy things from the club, receive discounts, special privileges or to express your opinion in a vote for example, whereas a security token is fully regulated by financial authorities and represents actual ownership in the team. It's exactly the same as buying a share of stock in Microsoft or Apple or any other publicly traded company. The big difference is that selling ownership in assets of value via the blockchain is far less expensive, faster to establish and more flexible than the traditional method of "going public" – and more "democratic" as more people have access to the investment from the beginning.
"Why not allow teams or other sports entities to sell ownership to their fans that trade on a secure trading platform?"
Everything Counterpointe Ventures has done in its portfolio over the last six years is around blockchain technologies and tokenizing assets of value (art, real estate, etc), and that's where they had the idea to apply it to the model of sports. Why not allow teams or other sports entities to sell ownership to their fans that trade on a secure trading platform where the shareholders can become liquid and fans can benefit from being owners of the team they love, have all of the benefits that simple fan tokens offer all while benefitting from increases in team value over time?
So what is the proposition behind Counterpointe and how did Pau become the team you ended up purchasing? 
The original concept was to offer the solution to the NBA. We have some terrific basketball expertise at CSG with Rick Pitino, Jamal Mashburn, Stu Jackson, and Angel McCoughtry recently joined the group as well.
The problem CSG wants to help solve for the NBA is helping minority shareholders exist by allowing fans to become owners in the team. An NBA franchise today is worth anywhere from potentially six to eight billion dollars and if you are a minority shareholder, you have almost no viable option for exiting that position. By NBA rules the team can have a maximum of 25 owners and to be an owner you must own a minimum of 1%, so your 1% ownership position is worth $60-80million. Very hard to sell at those valuation levels. But, if you were to divide that 1% position into economic interest pieces – so no governance rights just financial rights, the NBA rules would be satisfied and the fans would get their piece and everyone would win. Instead of one owner you would now have potentially thousands of token holders promoting and supporting the club.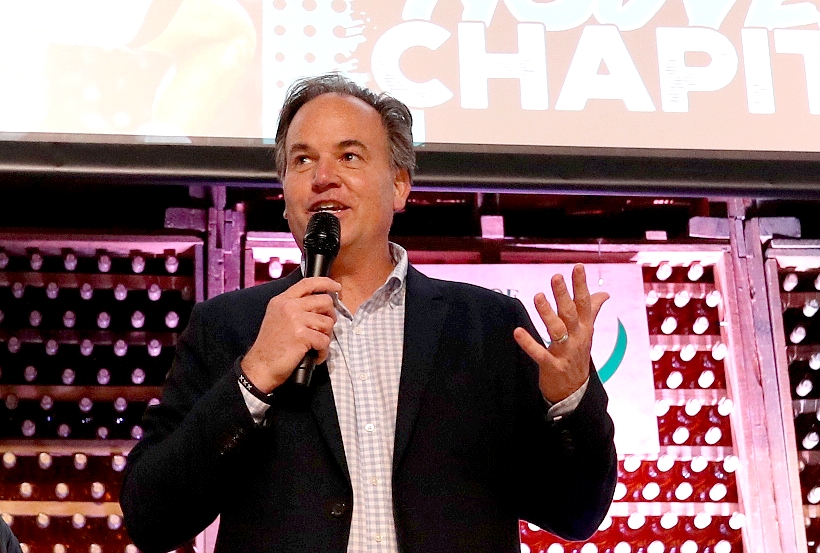 The NBA liked the idea and told us to test the model and come back to them. That is when Counterpointe started looking for team purchase opportunities in Europe in basketball, ice hockey, football, everything really. In the end because of Counterpointe's basketball expertise, there were several basketball opportunities that came up and Pau was the one that was the most compelling.
When the tokens go on sale (anticipated in March 2022), Elan Bearnais will be the first team in the world to sell a percentage of its ownership to fans via the blockchain through a Security Token Offering and listed on an active trading exchange. We've been working with French regulators so it can be done under French law.
We have also started including Security Tokens into our player contracts, making it the only professional team we are aware of where our players have ownership in the team they're playing for. 
Can you tell us more about some of the sustainability goals that you are implementing to transform this franchise?
The strategy we are implementing is entirely sustainability driven, it's a people and planet strategy. We have physical assets that we can dedicate to climate themes in how we build and operate the venues and human assets that we can dedicate to social issues in the community. We will then tie everything back into the Sustainable Development Goals, the program started by the United Nations in 2015 that establishes the framework for global sustainable transformation.
First there is the arena itself, which is now 30 years old and in need of renovation and also a large parcel of land next to the arena that the city has made available for us to develop into a new interactive sport and leisure complex with a climate theme. Following the model pioneered by AEG and Oakview Group, we are building a multi-use complex with restaurants, bars, a new hotel, interactive retail and sport-based activities and entertainment (like indoor surfing, basketball, rock climbing, etc.) to drive the economy of the whole project.  
"The club's job is to generate awareness and be a role model in the community, as well as to entertain."
We are promoting the development as Europe's first Climate Technology Innovation showcase. We are currently in the market recruiting companies, to showcase their climate positive innovations by integrating them into our construction. When complete, the new complex will be both a B2B showcase and a B2C entertainment location that also educates visitors about sustainable transformation.
Second is the team and the staff. Sports organizations are perfectly positioned to support social programs and initiatives that are important to the local community. We are focused at the moment on health, youth, education and job skills development working with organizations such as the University of Pau, providing internship opportunities and job-study experiences, as well as developing a new education program for our youth academy student-athletes.
The club's job is to generate awareness and be a role model in the community, as well as to entertain. But the moment you dedicate yourself to a higher purpose that is aligned with the needs of the community and the region, a brilliant thing that happens, you start to change the strategic relationship with your fans and your sponsors. Revenues become more stable and growth is possible even if you're not winning championships every year.
Do you think that's happened because of this change of mindset that has come into focus in the past decade and the importance of that from the commercial side of things as well?
It has to because at the end of the day, the younger generation realises there are much bigger things going on in the world that matter a lot more – like whether or not we're going to be able to have access to healthy food, clean water, carbon neutral electricity and clean breathable air.
"The sports industry is often slow to react, many organisations still think in the old traditional way"
The sports industry is often slow to react, many organisations still think in the old traditional way, but the moment that you make this switch your organization benefits from every commercially valuable thing you can imagine, such as increased media coverage, revenues and brand affinity, you have the opportunity to go beyond the core fan base and start tapping into hearts and minds of people that maybe are not hardcore sport fans, but who care deeply about the issues you are trying to address.
So how will the ownership trading be made and what will each owner gain from having their share?
Two separate tokens will be issued and will trade on a regulated marketplace, one for the basketball team and one for the real estate project.
Through reinventing the team on the court and everything we're doing on the commercial strategy, our goal is to increase the value of the asset, so that the shareholders participate in that value growth. Of course many people will have great pride in ownership and will never trade their shares because we will programme extra ownership benefits into the token such as discounts on merchandise, preferred access to parking, first option to buy playoff and special event tickets, first access to new NFT's being offered, etc.
Are there any specific goals you have in mind for the team when looking at joining up sustainability, commercial viability and the on-court success, but obviously a key goal is to still be successful on the court?
The goal is to be successful on and off the court, to return to the top of French and European basketball, to position the club as a force for good in the community and to position the climate the Climate Park as a valuable national and international communication platform for business.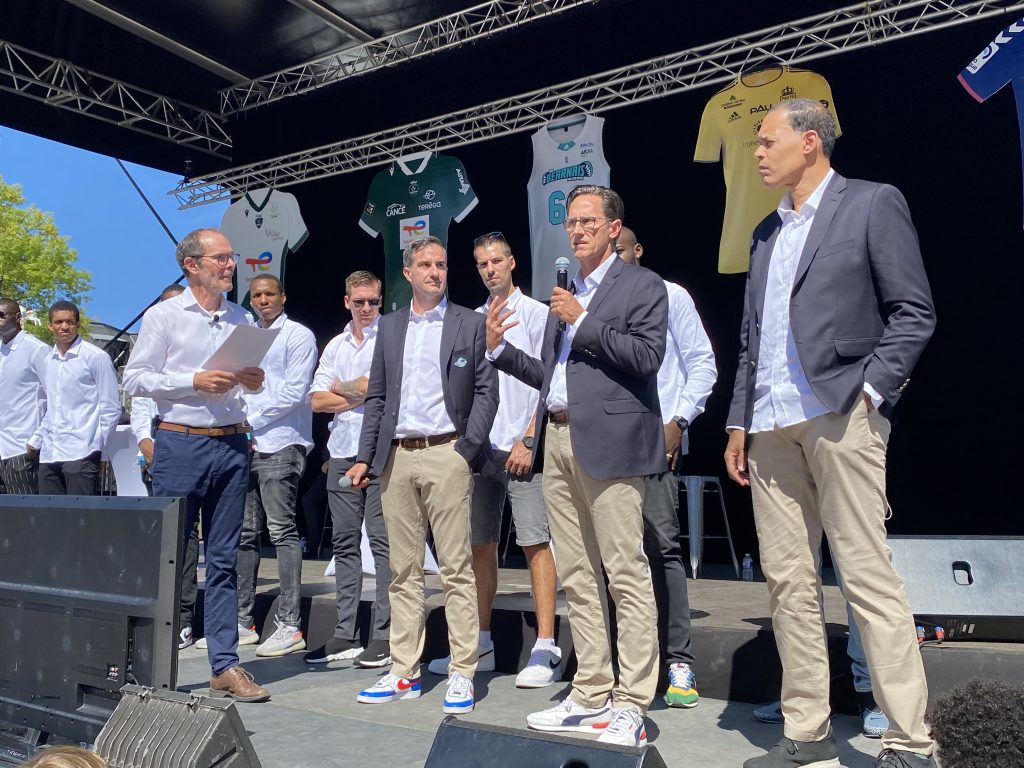 We are focused on expanding our youth program to become one of the best in Europe both in terms of sport development as well as education and life skills training. The real estate complex will support this ambition at both the Pro and Youth levels with new player housing, sports medicine and training facilities and improved nutrition programs, in addition to providing the club with new revenue streams that are independent of events.
What is nice about CSG is that we have specialists in each core area. Greg and David are the blockchain specialists, Jason Bass is our real estate development specialist and CFO, Stu Jackson is leading basketball operations while I'm covering the sustainability and sports marketing elements.
On the basketball side, do you think it's an ideal time to be getting involved in basketball in France? The national team came up just short of the USA in last summer's Olympic final in Tokyo and the country has many current NBA players.
It is a very exciting time for French basketball. If any country is going to take the Gold Medal away from the USA, it will be France and I won't be surprised if that happens in Paris 2024. There's a lot of positive momentum here at the amateur level as well when you look at the participation growth numbers, basketball is very popular. We are hoping to have a positive influence with the league, and we're happy to share our sustainability-based marketing approach with the League and other teams so that we work together to elevate all of French basketball.
"These issues are bigger than only our facilities themselves, extending to our suppliers and partners activities, how we view mobility to and from the venue, data capture and much more."
When you talk about sustainability, are you involved at all with the UN Climate Action Framework, is there anything you're specifically looking to achieve down the line in terms of things such as carbon neutrality?
I've spent a lot of time working with people at UN Geneva and UN New York, so I'm pretty deep into the Sustainable Development Goals framework. We've identified four goals on the human side (#3, 4, 5 and 10), five on the environment side (#6, 7, 11, 12 and 13) that we are focusing on as our project develops. 
We want the facilities in Pau to be carbon negative, not just carbon neutral, zero waste and energy independent, in line with the City of Pau's objective of being carbon neutral by 2040. These issues are bigger than only our facilities themselves, extending to our suppliers and partners activities, how we view mobility to and from the venue, data capture and much more. It is ambitious. It's important to state that everything we want to do in Pau has been done before in other places. We are just putting the pieces of the puzzle together in a different way to create something new and exciting.
Amsterdam Arena, for example, has done this for a long time in cooperation with the city. When the city wants to evaluate a new technology that they're considering to implement city-wide, they test it with the arena first. So it's very much a living lab model that's tied into smart city development and the UN Agenda for Sustainable Development (the Goals).