The Australian Open, National Safety & Sovereignty: Sport's New Frontiers
February 19, 2021
As the Australian Open is entering its finals weekend, defying the odds after a coronavirus outbreak mid-tournament, Michael Pirrie explores the new politics and priorities of safety that will shape how and where major sporting events could be held in the Covid era.
The world's leading tennis players have been entertaining crowds again on the courts of the Australian Open after a snap lockdown forced the exit of spectators from the Grand Slam during the middle of the tournament.
This shut-out was part of a wider lockdown of host city Melbourne and the state of Victoria to contain the surge of a wildly infectious coronavirus variant. Many had feared the Asia-Pacific tennis showpiece hosted in Melbourne would be cancelled if the virus continued to spread.
SPORTING VICTORY AGAINST THE VIRUS
The lock out followed a successful first week of the tournament, which featured a return of spectators in numbers to a major international sporting event for the first time since the global shut down.
"The Australian Open has provided a rare and much anticipated look of what sport might look like in a still evolving Covid normal world."
The Australian Open has provided a rare and much anticipated look of what sport might look like in a still evolving Covid normal world.
After a year of Ghost games behind closed gates and shuttered stadia, the first Grand Slam of the year offered reassuringly familiar sights and sounds.
Cardboard cutout fans and simulated applause were replaced by spectators and cheering crowds, along with socially distant queues for food and alcohol, music bands and merchandise stands. 
The return of fans for the finals after containment of the highly transmissible UK variant heralds a landmark in global efforts to keep major international tournaments going during the pandemic. 
SPORT'S NEW BATTLE GROUND
Behind the journey back to the future and a pre Covid semblance of normality, the Australian Open has masked a new battle ground over sovereignty and safety of major events in the emerging world of Covid sport.
The battle lines centre on who determines the circumstances and locations of major international sporting events – the powerful international sporting federations and professional governing bodies, player groups and unions, sponsors, broadcasters  or governments and public health experts.
As has been the way for many Grand Slams now, the world's top ranked players including Novak Djokovic and Rafael Nadal have offered contrasting visions for tennis on and off the court and now in the pandemic.
Djokovic has questioned quarantine restrictions placed on him and other international players on entering Australia for the tournament. Hebelieves quarantine – acknowledged by public health experts as the gold standard against international spread of infection – is not viable and the season might need to be scrapped if an alternative can't be found.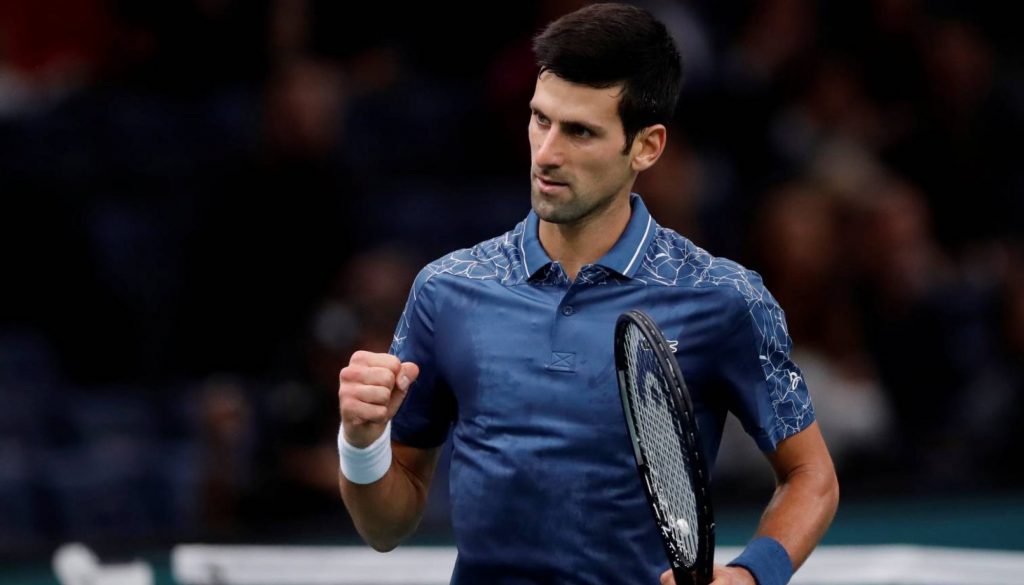 Nadal, meanwhile, has offered a wider perspective on the situation, arguing that sport must continue and adapt to prevailing pandemic conditions and play its role in helping to stem infection levels.
The varying positions of the two tennis greats point to how the pandemic is reshaping priorities in how and where major international events are staged.
For decades governments, host cities and sponsors have paid out billions to international sports governing bodies and federations to help market cities as global sports, tourism and international destinations.
PANDEMIC SPORT & POLITICS 
That traditional sports business model may be changing as the Covid pandemic continues to infect cities with illness and fear. Of all places, a backlash against sport was evident in the build up to this Australian Open in Melbourne, which markets itself heavily on its suite of major international sporting events.
This followed mounting concern amongst local communities and residents that major international events could lead to further Covid outbreaks and more lockdowns.
The opposition prompted fears that international governing bodies, broadcasters and sponsors may take events away from host cities that impose restrictions considered too burdensome for visiting players or teams.
The State Government of Victoria has constantly emphasised that public safety is non negotiable in the fight against Covid; that a game of golf is not worth a life.
The government defended its decision to proceed with the Grand Slam arguing necessary safeguards to protect the public against the virus were in place, while also conceding that Australia could lose the Grand Slam if it did not go ahead.
Ironically, rival Asian nations for the continental Grand Slam, including China and Japan, have imposed emergency lock down conditions in recent weeks to curb new infection outbreaks. Meanwhile, Australia's capital cities have some of the lowest and safest levels of Covid in the world for international sport.
Djokovic has suggested an alternative NBA bubble-like system, where all competition, training and accommodation venues are colocated in one site, but the NBA only deemed that viable for the playoffs to finish the previous season.
METICULOUS PLANNING
Meticulous planning by Tennis Australia and the Victorian Government involving extensive Covid testing and contact tracing has so far prevented any spread of infection. The health checks importantly have prevented possible infection cross over between the general community and tennis players and officials.
Complaints by Djokovic and others of fitness concerns, injuries and poor performances due to pre-tournament quarantine have generated little local sympathy for international players holed up in luxury five star hotels and picking up $100k cheques in first round prize money.
Djokovic's bid to relocate players away from medically safe and secure hotels to private homes with tennis courts during quarantine may have risked the health and safety of players and public, raising questions about whether he may have been in campaign mode for his breakaway players representative group.
His interventions follow his leading role in the doomed Adria exhibition tour last year in which he and other players were infected after flouting public health guidelines, and these comments prompted speculation that Djokovic may still be struggling with the biological realties and restrictions of the virus, along with many other players.
"Little is normal in sport anymore following a year of cancelled tournaments, delayed matches and limited training opportunities which have all contributed to injuries and poor performances."
Indeed, the tennis legend's criticism of quarantine as "not normal" hit the mark; the new normal for sport is vastly different to the old quarantine free normal.
Little is normal in sport anymore following a year of cancelled tournaments, delayed matches and limited training opportunities which have all contributed to injuries and poor performances.
Djokovic's nemesis Rafael Nadal in contrast refused to blame the pandemic induced circumstances of the tournament for his shock loss to rising Greek star Stefanos Tsitsipas; a surprise defeat that cost Nadal a chance to eclipse Roger Federer in Grand Slam wins.
"I'm not the guy that's going to find excuses on that or going to complain about what happened," Nadal said. "Just accept…"
Nadal also rejected Djokovic's proposal to scrap the season if further quarantine was required, saying this would impact too many livlihoods.
"We need to think a bit bigger, no?" he asked. "We need to find solutions and we need to adapt to this very tough time that we are facing. Not only us; the world."
SPORTS LEADERSHIP IN THE AGE OF COVID
In a recent interview with Christine Amanpour on CNN, Nadal provided a compelling personal insight into the challenges of participating at a major sporting event like the of Australian Open during the pandemic, highlighting that tennis was not alone in struggling against the virus.
Commenting on local quarantine conditions in Melbourne, Nadal said: "It's a difficult situation but at least we are here. The world is suffering. We can't complain. We can only thank Tennis Australia and the Australian community to welcome us and to accept us to come so it's good we can keep playing tennis.
"Its normal to complain in some way…you have to think and say 'OK' I'm not happy to be 14 days in my own room …without normal preparation…
"But on the other hand, when you have a little bit wider perspective of whats going on in the world …you see people losing their fathers and their mums without having the chance to say godbye. It's a real thing that's happening in my country. Close people to me are suffering these tough situations.
"When you see all of this, you have to stay a little more positive."
The safety of major sporting events has been particularly sensitive in Melbounre after residents sacrificed their freedom for several months last year to suppress the virus in one of the world's longest and most restricted home based lockdowns.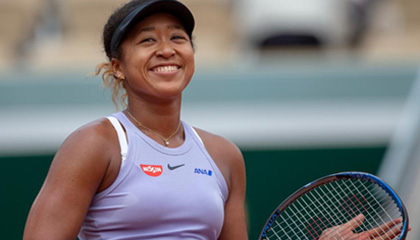 The battle over soveriegnty and safety of sport in the Covid era is also being played out in other sporting capitals and nations.
Most notably, these include Japan where the overwhelming majority of the population want the Tokyo Olympic Games to be cancelled or delayed again due to safety concerns following a surge in Covid cases and infections, which is now starting to subside.
A significant number of Japanese businesses also have expressed concerns about the timing of the Oympics during Covid, while one of Japan's prefectures may withdraw from the Torch Relay, a cornerstone of the Olympics, if the coronvirus situation does not improve.
Speaking at the Australian Open, Japanese tennis superstar, Naomi Osaka, said she would be willing to quarantine for two weeks to compete at the Tokyo Olympics if it helped to ensure the safety of her home country.
"Playing in Tokyo would be very special to me. My concern would be the general safety of everyone else because you're opening the country," she said after completing quarantine in Melbourne, even though Olympic organisers do not currently plan for widespread quarantining of athletes in Tokyo.
The new head of the Tokyo Olympic Games, Seiko Hashimoto, an Olympic medallist and recent Olympics Minister, will need Nadal's wide perspective, empathy and humanity to bring the divided nation together around the Tokyo Games and convince the international community the Games can be staged safely and securely.
CONCLUSION
The pandemic has devastated the world's leading cities and sports centres, from London to Los Angeles and New York to Moscow.
This could reshape the international sports map based on measures and restrictions adopted by governments to control the virus and protect local communities.
This will set the stage for tense and tough negotiations between host cities and governments and governing bodies and federations as nations begin the long road to recovery, involving new formats for international events to protect local communities.
This will determine how the new Covid normal evolved for sport, based on advances in virus detection, contact tracing and biosecurity technologies and especially the effectiveness of national vaccination programs.
Michael Pirrie is a communications advisor and commentator on major international events including the Olympic Games.