Six Things We Can Learn From The Sport Industry's Ingenuity
March 4, 2021
For this month's Digital Cafe, David Granger takes a look at how Covid has been the mother of innovation, as sport turns to technology to compensate for a lack of crowds and enhance engagement. But how much of this will continue even post-pandemic?
The 2021 Sports Technology Awards look at how technology is used to further spectacle and engagement. The latter is the lifeblood for spectators but sponsors as well, so ensuring a continuation of that engagement, while sport was postponed or cancelled, required investment, effort and a fair amount of faith.
I was one of the judges for the Fan Engagement category and the long list was an impressive collection of innovative reaction to the Covid situation, but to how the relationship between sport and its spectators has evolved. What you see in the entries is that the ingenuity we as an industry possess is impressive.
Here are six things we can learn from some of the entries:
1 – AI will be an even more important part of being a spectator
While you would expect technical innovation to be part of the  make-up of esports, what ESL and Weavr are doing with augmented reality is impressive. Weavr lets fans 'fly' through virtual arenas, which is great to start with, but they have added a personalisation layer so the action, data and commentary from games can be tailored to the fan's individual interests.
All this is done via a companion app with interactive broadcast overlays, live 360 broadcasts, studio segments, an extension for streaming platform Twitch and virtual reality. And while esports is the focus, there are plans to expand to traditional sport – which will really shake up the viewing experience. For more, visit www.weavr.tv
2 – Digital will be more important, and more available, to grassroots sport
The battle to survive for sports clubs is being fought at all levels. One initiative to assist both club and supporters is Fanbase. This app brings fans together by providing an efficient way to connect through mobile content while, for the club, it offers ways to increase revenue streams and engagement.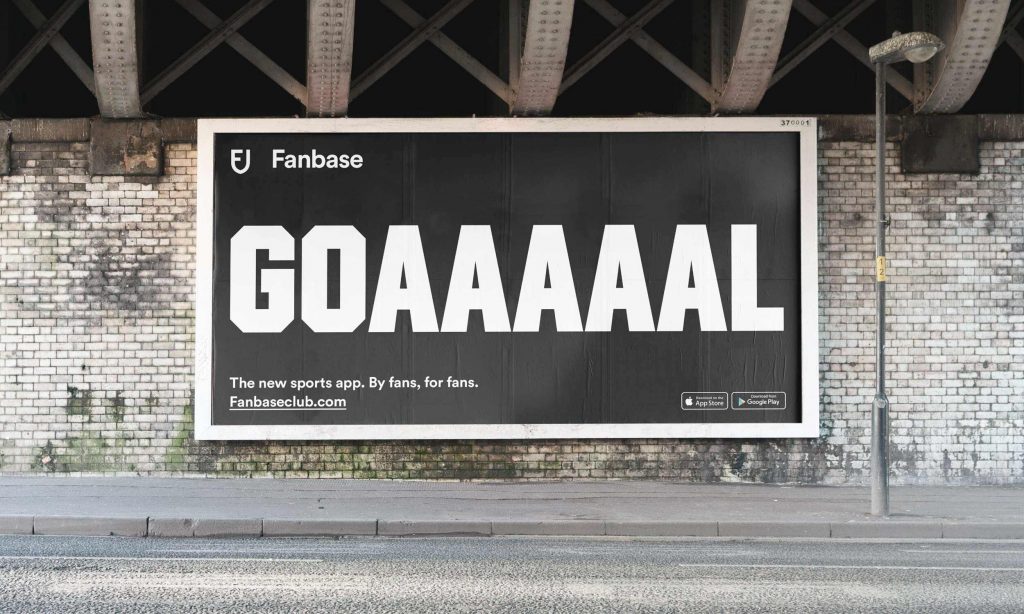 The fan opens their app to a personalised welcome, a view of their stats such as games attended, streams viewed and information on what they can access both digitally (content, digital programme, live stream) and physically (match ticket, discount in the club shop). The club can push content, digital products such as tickets or passes and push out matchday information and  physical and digital products to sell to the fan. It's easy to set-up and customise making it available for clubs at every level. Ensuring the focus is on the relationship between club and fan means  both parties benefit from deeper engagement. A great concept, neatly executed. For more, visit www.fanbaseclub.com
3 – Virtual crowd engagement will continue to get more involved
The replication of live atmosphere was tested and tried last year, crowd noises in empty stadiums the most obvious example – although why there are still stadium tannoy announcements remains a mystery. The extension of this is how to involve those fans not attending a live event.
CrowdAmp uses the Filmily platform to connect spectators through the fans' own recorded clips. These are collected into mosaics shown on screens at events or shared on social. According to the CrowdAmp team, these  videos can enhance the in-game atmosphere while  providing a  way of communicating with displaced fans worldwide. What will be of interest is how this is used post-pandemic; how remote fans can still feel a part of the spectacle. Find out more here: https://crowdamp.live
4 – Advertisers are going to get a more targeted offering
For sponsors of sport, effective – and by extension efficient – targeting is a major priority. Virtual advertisements for events in real-time means TV channels and federations can sell more advertising and sponsorship. Sponix developed 'Virtual Advertisement technology', a software technology for livestreams, which can be used for virtual signage, 3D sponsor logos, multi-regional ads and banner replacement – effectively using any space from tennis nets to soccer stadium hoardings to become sponsorship spaces without compromising the action – either live or streamed. For details see www.sponixtech.com/spboard-technology
5 – The second screen experience will become the single screen experience again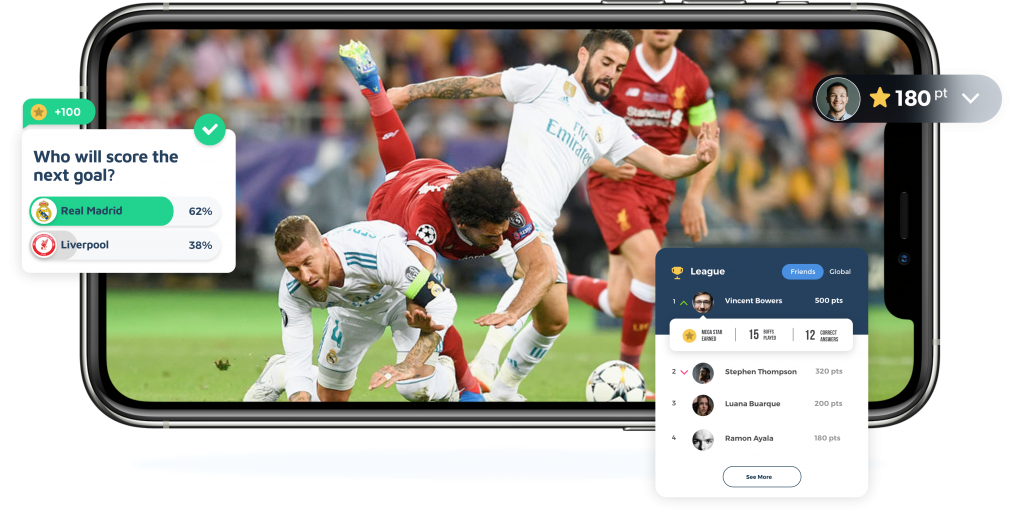 Sport Buff has combined both primary and second-screen experiences and integrated quizzes, trivial, polls, live stats and messages over the livestream. It adds a deeper level of knowledge, competition and engagement. And, the longer an audience stays and brings their friends into the experience the more they spend and the more they give permission-based data for further engagement. Sport Buff operates over live sports, archive, highlights, magazine, and studio content – driving debate, informing editorial, and running passively alongside traditional linear TV programming. Check out the work to date at www.sportbuff.com
6 – Fans are going to be offered more on the internet of things
The internet of things (where objects become connected) is still finding its way, but adding atmosphere to sporting events is one obvious market. Scorz has developed smart collectables which respond to moments in matches. You get your Scorz cup, fill it with the chilled beverage of your choice, select the league and team you wish to follow – then your Scorz Sync'd Cup lights up in team colours for every score and win. For more check out: www.scorz.com.au
The Sports Technology Awards is recognised as an international mark of excellence, it's a unique celebration of technology-led innovation across sport globally. Founded in 2014, the Awards are now in the eighth cycle and were the world's first celebration of the influential technology in the sports sector. They attract entries from 30 countries on five continents, across 50 sports. The results of this year's awards will take place on May 6 2021, where they attract exceptional brands, guests and presenters. For more details, visit www.sportstechgroup.org