Rights Holders Industry Insight: Football & Covid, By Connexi
March 9, 2021
The Covid pandemic has not been easy for rights holders, particularly in the sports industry. The shutdown of sports and fan attendance posed many questions about how sports teams will cope.
Connexi undertook some research to delve deeper into the sport specific coping mechanisms and give you an inside look into how football clubs are reacting to the challenges that are coming about as a result of the Covid pandemic. Adapting and changing to the quickly changing environment to not only survive but redefine the future of the sport altogether.
Play for the name on the front of the shirt
The introduction of new digital assets has helped to provide new ways to showcase partnerships. Social media and other digital platforms have helped to create the new sponsorship assets, including virtual match sponsors, pre match shows, interviews with players and in one clubs' case creating a new esports platform.
Two approaches have been taken with digital assets, either offering these new sponsorship opportunities or they are replacing physical branding in stadiums, for example programme adverts being replaced by digital advertisements. In some cases, On site branding has been created as a result of the pandemic with empty seats making way for branded space such as wraps or banners. Particularly in the higher divisions, this form of branding has 90 minutes of exposure to fans through televised games. One logo within the main TV arc has been able to deliver enormous amounts of media value. 
Football is nothing without fans
Similar to partner exposure, digital takes centre stage with fan engagement. Virtual opportunities, through the use of social media platforms and other digital engagement tools, have provided clubs and their sponsors the ability to engage with their fan base on some sort of level. Clubs used the period of time to make developments to apps and to send out digital magazines in order to keep in contact with their fans. This also, in turn, created new advertising inventory to sell to partners.
"One club stated that they delivered virtual opportunities as additional rights in their own stead rather than as a replacement of the original rights."
Social media platforms could be utilised in many different ways and this benefited the rights holders through flexibility. This was shown through the use of quizzes, polls, votes, competitions, behind the scenes footage, classic moments, and exclusive interviews, to name a few, all which maintained a high level of interaction with fans. Outside of social media, video calling technologies, such as Zoom and Microsoft Teams, enabled clubs to be able to hold regular events when physical events were not an option. Whilst one club mentioned that the broadcasting of classic matches helped to fill the gap during the first lockdown.
Winning as a team
For football rights holders the common theme was that the majority of partners and sponsors were sympathetic to the situation. Flexibility and understanding, from both the rights holders and their partners, has been key to keeping the relationships strong. With clubs being understanding of each brand's specific situation, some have struggled whilst others have grown.
During the pandemic, the vast majority of sponsors and partners remained associated with their club, or even in some cases committed to new deals. Ensuring that the clubs continue to receive revenue that has never been more important, particularly given the lack of income from ticketing. The use of digital assets has made up for the loss of brand exposure in some instances.
One club stated that they delivered virtual opportunities as additional rights in their own stead rather than as a replacement of the original rights. From this they were able to push rights into next season and extend partnerships by a year at no additional cost. Another club created new opportunities for exposure by launching a scheme to feed 1000s of people in their local community, with sponsors taking up the opportunity to help fund the scheme. 
The game is evolving
Digital and virtual opportunities have progressed immensely over the last 10 years. The current high levels of engagement with social media channels, as well as the value association for brands, has provided clubs with new partnership opportunities that would not have existed a decade ago. Digital content and initiatives, particularly with a strong focus on social media channels, have allowed clubs to keep engagement with fans high when they otherwise may have struggled. Football clubs who have taken advantage of this have been able to continue to deliver value to both fans and partners. Not only continuing to maintain exposure for partnerships but also providing opportunities to remain in contact digitally with partners and their fanbases alike, thus proving to be a really important asset over this period.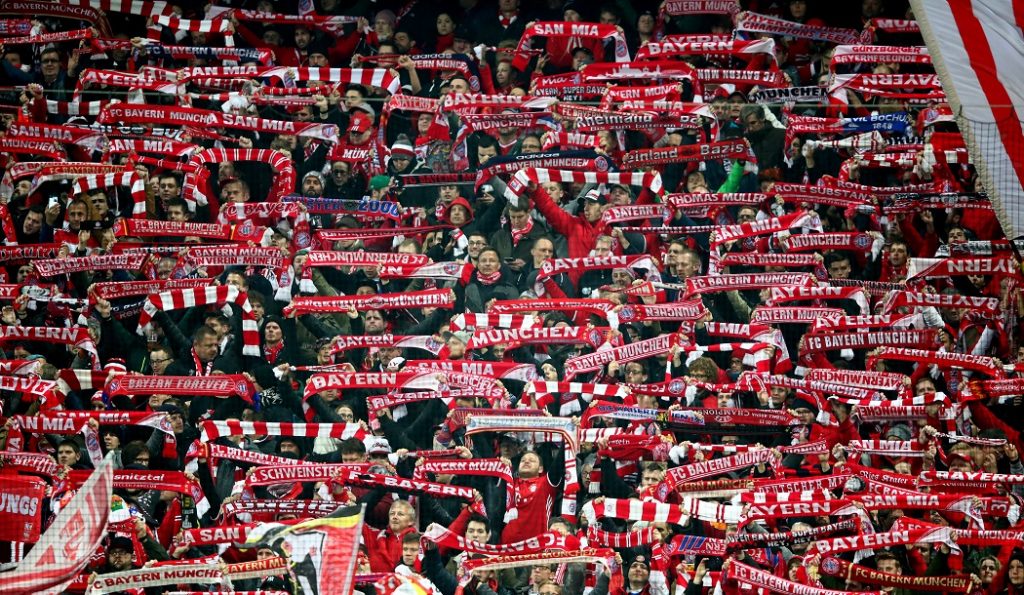 Additionally to this is the ability for matches to be watched over the internet, as well as additional programmes that can be circulated digitally. The broadcasting of fixtures has meant that there is still a value to perimeter board sponsors, matchday programme adverts etc. Behind closed doors no longer means the same as it once did. Digital streaming and televising games has allowed for an exposure larger than the capacity of stadiums. Prior to the pandemic, each week of the Premier League saw 4 or 5 televised fixtures. However, during this period, every single game has been televised.
Changing tactics
The pandemic has encouraged clubs to be innovative. It has shown the importance of effective fan engagement and social media usage, as well as the need to mutually support partners through new and innovative campaigns. Ultimately, "supporting a club isn't simply about turning up at the ground to watch a match", there is much more too it and it shows the necessity to constantly engage with fans and give them a positive experience, whether they are present or not.
The sponsorship model has already been changing over the past 5 years, but the pandemic has accelerated this rate of change. Moving further away from the traditional badging and brand awareness methods to more meaningful, relationship driven partnerships. Partnerships have started to, and most likely will continue to, become more fluid, such as shorter term partnerships anchored on delivery rather than the number of years of a partnership term. The use of data to create partnerships has become more important as a result, providing a broader understanding of what quantifies success and therefore creating more successful partnerships off the back of it.  
Changes will occur not only with sponsorship deals but also in stadiums when fan attendance returns. These changes will most likely be permanent rather than temporary with the most notable being the move to cashless stadiums. Over the past few years some clubs, mainly in the top level, have made this shift to contactless payments, but the Covid pandemic should lead to most, if not all, stadiums becoming cashless. Additionally there will be hygiene changes, in-stadia toilet facilities will be forced to improve, and sanitising stations will most likely be present for some time.
"Fan habits and working conditions have changed. A rights holder that is looking to adapt and be progressive will take advantage of this unique situation. Making changes that will not only help in the present but also for the future of the clubs."
On the pitch, we could see, at least for the time being, a decrease in player transfers and more academy players getting a chance to play in the senior teams instead, due to rights holders refraining from large financial expenditures. This potentially will help to create a more stable future for the club and short term financial relief that could have big long term gains. Whilst outside of football we could see rights holders' foundations working closer than ever before in their communities to support those that have been affected by Covid. Football clubs have shown large amounts of support for their local communities during this tough time, but with the effects potentially being felt for many years afterwards a continued reassurance of this support could be seen sport wide.
A winning mentality
The pandemic has brought about many challenges for rights holders, and in order to solve them clubs have had to "think differently". This new mindset produced the inclusion of new products and initiatives to make up for the absence of physical stadium attendance in football. Within football club structures "traditions have historically been very entrenched".
The Covid pandemic has changed that. Fan habits and working conditions have changed. A rights holder that is looking to adapt and be progressive will take advantage of this unique situation. Making changes that will not only help in the present but also for the future of the clubs. Adapting to the changing environment has given rights holders an opportunity to "try something new", whether it be using new technologies or implementing stadium changes ready for fans returning. Some of these can already be seen with the emergence of new categories for potential sponsorship, including hygiene and food delivery sectors.
Conclusion
Football is a sport where there are large disparities between the levels. The Covid pandemic has brought about common problems that have been resolved in many different ways. Clubs of all levels would have found the situation very difficult if digital assets were not as big as they are now. Without them, football clubs would have been stripped to the bare bones, whilst solely being dependent on "the core element of the club, the football matches". Commercial revenue is at the forefront for football clubs. The past year has shown the importance not only of having partners but also of having a strong relationship and aligned values with them.
This is potentially a period of time that lessens the league disparities, bringing the lower league clubs closer to the top leagues. Forcing lower league clubs to utilise digital methods of communication with fans and partners when they otherwise would not have made the jump. Even within stadiums, the implementation of cashless stadiums will bring dated stadiums into the modern world.
On all levels, we will most likely continue to see rights holders work harder for their sponsors in the future, with the added realisation of their support during this tough period. Mutual help has been so important to survival for both sides, but it was best put by one rights holder who said that "the more benevolent we are now during difficult times, the more that will be reciprocated by our partners when things return to normal".