Redefining The Media Industry For The New Audience
March 1, 2021
Dhaval Ponda, VP & Global Head, Media & Entertainment Business at Tata Communications looks at how production has changed and what is necessary for sports broadcasting going into the future.
Recently, the UK government announced that live sports will be gradually opening their doors in various parts of the UK for the first time since lockdown was first introduced. This is something both fans and broadcasters alike have been waiting for, as the pandemic completely deconstructed the media industry.
The media & entertainment (M&E) sector has suffered greatly due to the pandemic and organisations have had to reimagine how they bring live sports and entertainment to the comfort of people's homes. Most of what we watch on traditional and digital entertainment channels – from BBC dramas to Premier League football – relies on hundreds of cast and crew members, as well as a live audience at times.
But the question right now is how broadcasters can bring the high-quality, live content to their fans who are watching the game from home due to the lockdown.
The media and entertainment of lockdown
Prior to the pandemic, we can say that the M&E sector hadn't unleashed its full potential – from the ways in which they deliver content to fans to how they keep fans engaged during the off season. And when many were stuck indoors to limit the spread of Covid-19 last year, we had turned to our TV sets, streaming services and digital platforms in numbers almost never seen before. In fact, a research from Ofcom found that during lockdown, adults spent 45 hours a week watching TV and online video, a rise of almost a third compared to last year. Furthermore, adults now spend 1 hour 11 minutes per day on streaming services, which is double what it was before the pandemic. With another lockdown in place, I can imagine this number might have just increased further.
"It's clear that fans have found new outlets to keep themselves entertained. But one noticeably absent form of entertainment was live sports."
Data from Streamlabs found that YouTube Gaming experienced a surge in hours watched, with an increase of 156 million hours in Q3 compared to Q2. Furthermore, Facebook Gaming surpassed 1 billion hours watched. From this data, it's clear that fans have found new outlets to keep themselves entertained. But one noticeably absent form of entertainment was live sports.
As the Premier League football returned recently to the UK, there are still significant logistical challenges – such as employing a crew of hundreds and the presence of a live audience, making social distancing measures hard to implement. Until the vaccine is fully deployed worldwide, social distancing will be the main line of defence against the virus. This means content creation strategy has had to evolve for many traditional M&E organisations.
Adopting the right technology for a hybrid working model
In the current times, live events have become more resource intensive than ever before and need to be properly equipped with the right digital broadcast infrastructure and connectivity capabilities to deliver high quality, live-equivalent experiences at home.
As broadcasters embark on this new hybrid model for live sports, we can expect the majority of them to look at adopting remote production capabilities and continue investment in their digital transformation journey.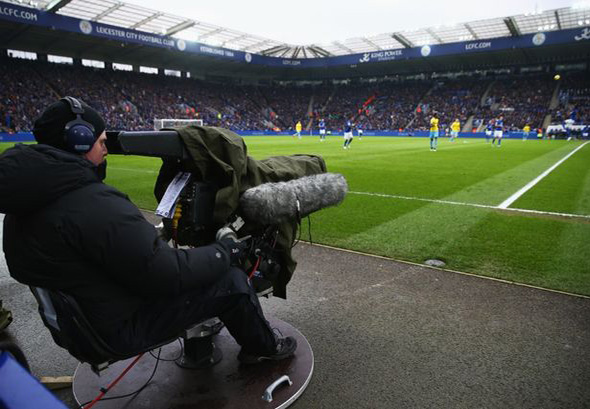 And although this might look simple enough, matches and tournaments require multiple cameras, cutaways, reactions and commentary that need to be captured and edited in real time.
Live footage must be captured perfectly, before being quickly and seamlessly transmitted to a central studio. That's where the rest of the team and equipment are present to edit the raw content and send it for production.
This is where cloud technology can play a pivotal role seamlessly integrating work from remote workers and automate their usual workflows tasks such as file delivery, transcoding videos for OTT platforms and frame-accurate editing.
Teams can also virtualise their entire working environment and use media orchestration on the cloud. This allows for the creation of cloud-based content workflows that allow content creators and stakeholders to manage the video production chain end-to-end, remotely.
Innovating into the future
The M&E industry has a rare opportunity to reflect and adapt their business models for a new era in entertainment – we need to revolutionise our approaches to customer experience management, demand planning and revenue generation.
The ideas and innovations found now will have significant effects on the M&E industry long after this pandemic is over. I believe around 75% of broadcasters will look at adopting remote production post-coronavirus. The benefits of less travel will become both a money saving strategy for firms and a perk for employees, all while also being good for the environment. And the money firms save can then be reinvested back into their digital transformation journey.
With on-going changes to lockdown, and various other government rules and restrictions, the M&E sector will have to continue to reinvent its services to create an ecosystem of agile, secure and fast technologies, making them more resilient in a post-pandemic world.
"Their first priority must be to migrate their workflows to cloud – this will ensure they are able to make their content accessible anywhere."
Their first priority must be to migrate their workflows to cloud – this will ensure they are able to make their content accessible anywhere. Not only this, but some modern cloud services also give companies access to AI-enhanced metadata that will improve their customers' experiences through features like personalised and multilingual content.
Ultimately, it's this investment that will future-proof live sports, and ensure that viewers receive the same high-quality experiences, regardless of circumstances.
The pandemic has shown us that while our future is uncertain, we can adopt strategies and technologies to support M&E organisations during this time. With the UK experiencing its third lockdown, investing in cloud technology and remote production today will all go towards making the M&E industry more flexible and future-ready, geared-up for a new era of entertainment.