RealFevr And Torino FC Launch First Serie A Fully Licensed Video Collectibles
June 6, 2022
Portuguese startup RealFevr and Serie A club Torino Football Club are set to launch on June 15 an exclusive video digital collectibles drop of iconic moments from the history of the Stadio Olimpico Grande Torino and the Stadio delle Alpi, featuring some of Calcio's biggest stars like Ronaldinho, Totti, Cristiano Ronaldo, Ribéry, Ibrahimović, Cavani, or Roberto Baggio, who have played matches in the city of Torino from the 1999/2000 season until now.
This drop – which also features Granata players such as Andrea Belotti, Alessio Cerci, Fabio Quagliarella or Cristian Ansaldi – will include some historic Serie A moments like Francesco Totti's last goal in the competition, Ronaldinho's amazing free-kick, Andrea Belotti's incredible bicycle kick against Sassuolo and many more everlasting moments, from some of the biggest names in the game.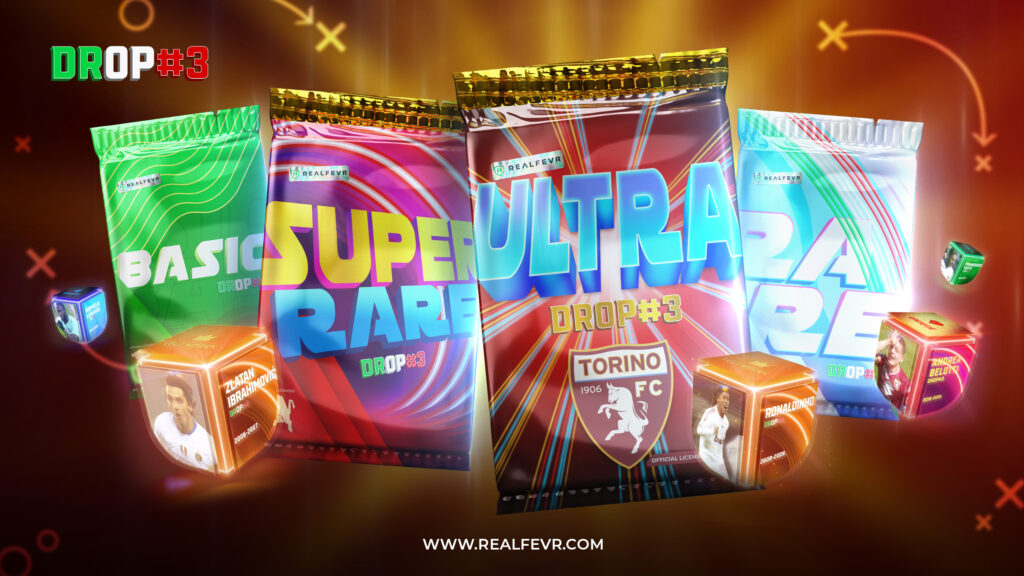 Just like in previous drops, the moments came in packs, which are sorted into the following categories and price tags: BASIC, which contains 3 collectibles ($19); RARE, containing 4 collectibles ($64); SUPER RARE, which contains 5 collectibles ($149) and ULTRA, which contains 10 collectibles ($249) and will only be available in the early access pre-sale to allowlisted users.
The NFTs will also be sorted in the usual categories (COMMON, SPECIAL, EPIC, LEGENDARY and UNIQUE) with the bonus that the four UNIQUES in this drop will be of Torino FC players. Also, in order to maximize the Granata experience and to spread it globally, each pack will contain at least one moment from a Torino FC player.
In order to obtain these historic, everlasting football moments, potential collectors will have to go to www.realfevr.com and buy digital packs available during the upcoming drop. Just like in real life, by opening these digital packs, collectors and football fans will pull several random digital collectibles with different video moments and tiers of rarity.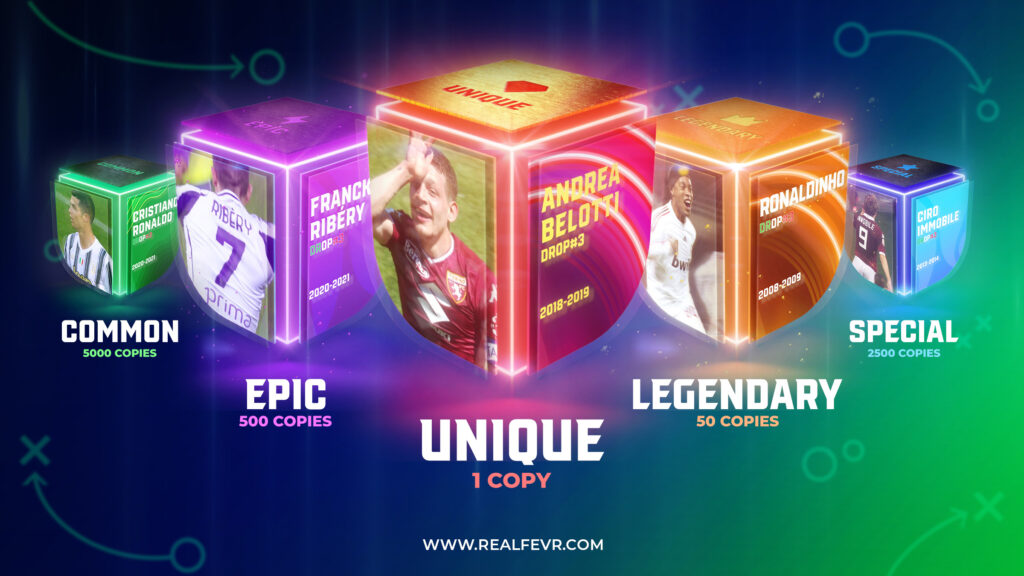 With Bruno Fernandes as its shareholder and global ambassador, RealFevr launched two pack drops in the summer of 2021 focused on some of the greatest football players and video moments from the Portuguese League. More than 110 thousand packs have been sold and both previous NFT drops sold out within a 24-hour period.
Established in 2015, RealFevr is expanding to become a preeminent NFT leader after launching the first-ever fully licensed football video NFT marketplace and aims to completely disrupt the NFT ecosystem by combining breakthrough tech and blockchain's decentralization, with the uniqueness of video collectibles. The partnership with Torino FC and the launch of the first Serie A fully licensed NFT drop are two giant steps towards reaching that ambitious goal.