RealFevr And Beach Soccer Worldwide Sign Global Partnership Agreement For NFT Platform
December 15, 2021
Beach Soccer Worldwide and RealFevr have signed a three-year partnership agreement through which RealFevr will become the official beach soccer NFT (Non-Fungible Tokens) platform.
Through this collaboration, RealFevr and Beach Soccer Worldwide will jointly create a set of NFTs from different key moments in the history of the sport, including not only beach soccer legends like Madjer, Neném, Amarelle, Júnior, Stankovic or Altobelli, but also former world-class football players such as Cantona, Zico, Zidane or Romário all coming soon to the RealFevr platform.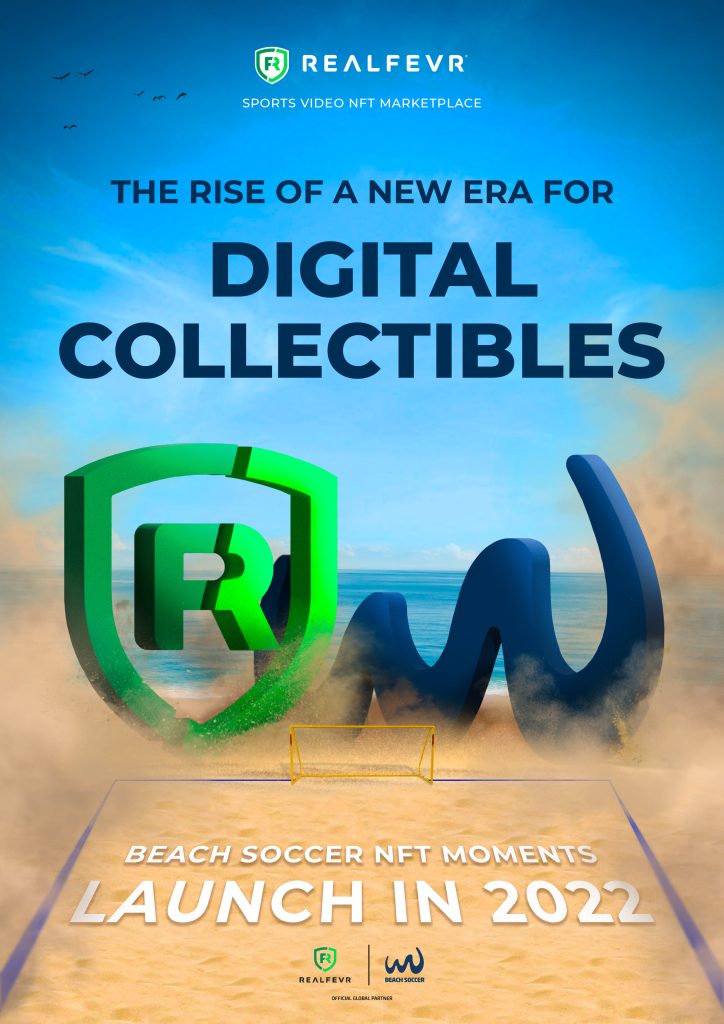 Fred Antunes, RealFevr's CEO, commented:
"Beach soccer is one of the fastest-growing sports in the world and is a strategic partnership for consolidation in Latin America, Europe, Russia, and the United Arab Emirates, among others.
"After viewing the available content, in addition to the iconic acrobatic goals, we were fascinated by the number of "hidden gems" that we are sure will drive crazy, not only football fans but the entire crypto community."
Juan Cuscó, Beach Soccer Worldwide President, said:
"We have always thought that beach soccer is rich in unforgettable moments, and this partnership with RealFevr will now allow us to bring them back to life in the form of NFTs, and this is something truly valuable.
"We are really happy to partner with a company with such a forward-thinking mindset which at the same time understands the importance of Intellectual Property, and we are absolutely sure that this collaboration with RealFevr will bring many exciting things in the near future."