"Our Vision Is A Sport That's Open To All"
By Ben Page | June 23, 2021
The International Netball Federation this month rebranded as World Netball, combined with releasing a new strategic plan. Ben Page chatted to Liz Nicholl, President of World Netball, to talk about how the sport is looking to future.
Firstly Liz, why was this rebrand something that the organisation felt was necessary?
Well we believe it reflects the significant growth and awareness of the game, and the development of our sport more generally over recent years. We've now got 76 member nations spread across all five continents, with more potential for further growth, so World Netball conveys that message more clearly.
The look of the brand is really important to us as well. It's vibrant, it's modern, it reflects the movements within our sport. It also differentiates us from other sports. Our previous branding was a netball, which could be mistaken for many different sports, this is more unique to us and a colourful modern presentation of the game.
You've detailed your strategic plan as well, what are the key developments World Netball is looking to push?
There are three strategic themes within our new strategy.
GROW – which is not just growing global participation it's growing our reach, our revenue, our capacity, and it's growing impact. All are really important to our 'Grow' agenda. At the heart of that we will be working with our members and regions and encouraging more collaboration. More learning and sharing of work together so that we can accelerate growth by reducing duplication of effort.
"We're hugely dependent on volunteers, so we have to acknowledge that we need to develop our workforce strategy to ensure we have the capacity to drive growth at the pace we want to."
We'd also like to grow our sponsorship, broadcast, digital and media strategy as that will help us drive revenue to enable us to resource further growth. Our sport has very few national federations that have full-time paid employees, we're hugely dependent on volunteers, so we have to acknowledge that we need to develop our workforce strategy to ensure we have the capacity to drive growth at the pace we want to.
Then there's our PLAY strategy. This is about investing in and developing our core product, if we were a company that's what we'd be doing all the time, we'd be reflecting on our product and refining it. We have got an amazing variation of our sport, Fast5, which is a sleeping giant that's got massive potential. Therefore, we want to develop and deliver an international event strategy that showcases the very best of netball, to more people more often.
Thirdly, the INSPIRED bit is about harnessing the power of netball to change lives, it has an amazing impact on women and girls around the world. So we're developing this strategic plan and foundation so that we can channel some partnerships with non-governmental organisations and use netball for good.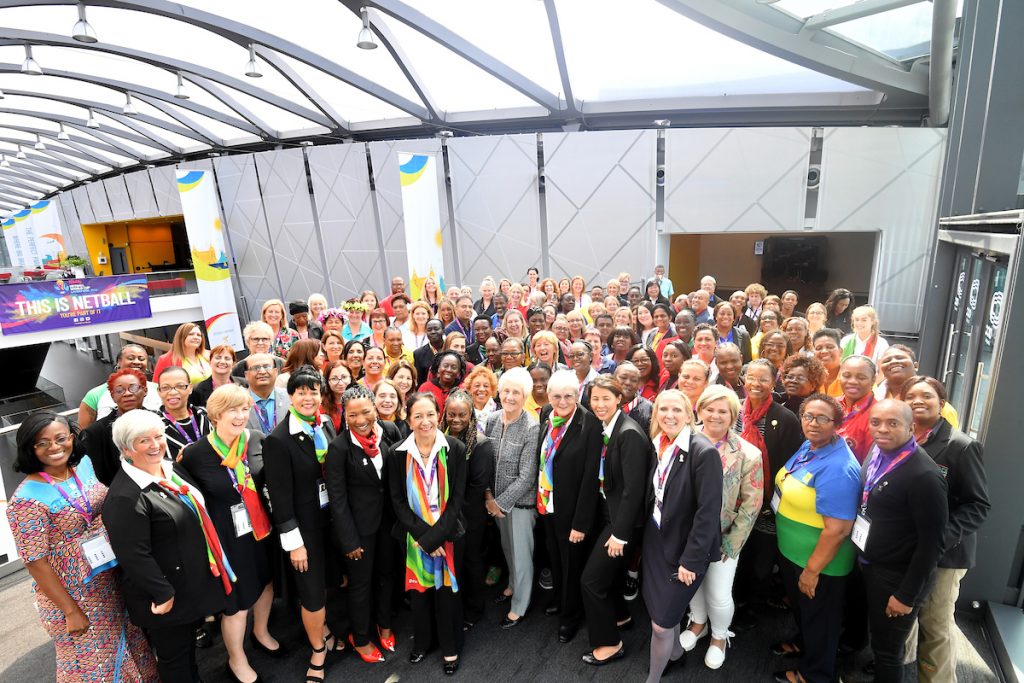 It all goes back to our purpose as an organisation, creating a better world through netball. Our vision is a sport that's open to all, so while we build on our unique female foundations, there'll be more development activity in terms of engagement of men and boys. It will vary around the world, because different nations will be ready for it at different times, but that's certainly a commitment within our new strategy.
Are there any particular markets or areas of the globe the organisation sees as best placed for expansion?
If we look across our five regions, the Americas, Africa, Oceania, Europe and Asia, there's a really good spread of netball nations. We see a lot of really good activity in Central and South America and there's potential in North Africa in the French speaking nations.
We are recruiting a national development officer to give us a central resource to be able to coordinate that activity better, so we've got about 41 nations that across all our regions are targeted for their growth potential, it's quite a spread of opportunity we have.
You mentioned Fast5, do you think having that secondary format is something that could really try and take the game to the next level?
Absolutely, it's really important. As I said, it's a sleeping giant with massive opportunity. We're working with New Zealand on a series that will be held there over the next few years, but this is something we need to take to other parts of the world as well.
"We see a lot of really good activity in Central and South America and there's potential in North Africa in the French speaking nations."
We want to look at some of the opportunities that are out there, whether it's at a university level or a regional level, to see whether Fast5 is a better product for that. It's definitely something we are committed to developing, as that can benefit and open all the growth potential we think is there for us.
Talking about the modernisation of the brand through these changes such as with the logo, will this aid the commercial viability of the sport too and was that part of the plans for the impact of this change?
Absolutely. So we worked with CSM on our commercial strategy and they helped us with the development of the brand, that look and feel. Part of it is that the look of the brand is the centre of focus when a commercial partner comes on board with us.
We're currently two years removed from the 2019 World Cup in England, and halfway to the next tournament in South Africa. You were just coming from UK Sport at that time, but have you kind of seen any lasting impacts for netball in the UK since the 2019 event?
It generated significant growth for our members across the UK, the visibility of the sport was enormous during that period, with over 100,000 tickets sold for that event. Combined with about a million pounds worth of economic impact to the region [Liverpool], millions of pounds of commercial revenue and significant millions of TV viewers, right across the world actually.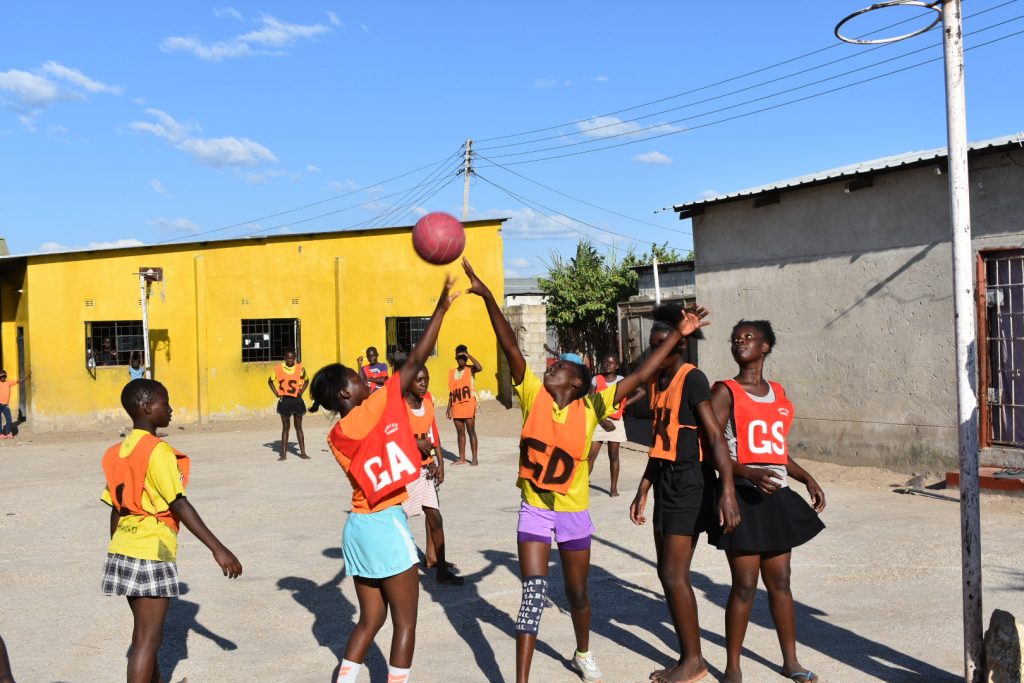 The live sites around the event were also a big success in drawing youngsters in and getting followers of netball further inspired by the opportunity to be very close to the best of our sport. Every time there's a World Cup there is a spike in interest and it's important for us to build on that.
In the UK, Sky Sports have the Super League broadcast rights now too, expanding the coverage domestically here. How important is that to help the pathway and visibility of netball?
The Super League model is critical, they're utterly fantastic, here in England, New Zealand, Australia and Singapore. They're also crucial for the development of elite players as well, because beyond the opportunity to play for your local club, region, or at national level, you have the opportunities to develop your skills while playing alongside some of the very best in the world.
Therefore it fast-tracks player development which is great for the game all round. We're seeing quite a lot of movement of players into those leagues from other nations that don't have a Super League. So, in an ideal world we'd have a strong Super League on every continent, because I think it's a key ingredient in the further development of our sport.
In the UK the Sky support is amazing, if you can't see it you can't be it, it absolutely has to be available to be viewed on television. So to inspire those youngsters that experience it in schools can take this to the next level.
The next World Cup in 2023 is going to be in South Africa, what do you think that the impact of that tournament being held in Africa can do for the sport in that region?
It's going to be absolutely tremendous. This is the first time the Netball World Cup will ever be held in Africa. Cape Town is one of the world's top cities, we've got amazing support from the South African government for this. There is a significant commitment to legacy activity before and during and after the event.
This really aligns with our inspiration of creating a better world through netball, because netball does have the power to change the lives of young women and girls, in Africa in particular, and we've seen amazing growth in the standard of play in some of the African countries, the talent is enormous.
"Netball does have the power to change the lives of young women and girls, in Africa in particular."
Shining a light on the continent through the Netball World Cup in 2023 is an amazing opportunity for us. I think everybody feels really excited because this is going to be fantastically different and uniquely African.
It is so timely as well, every World Cup needs to move around the world to nations and regions that can really benefit from the opportunity to shine a light on their capability and the development opportunities in that area.
Finally, NFT's are a major trend in sport currently, is this something World Netball have explored at all?
NFTs have not been on our agenda, but it's certainly an interesting concept. It's probably something for some of our more commercial national federations, who have assets that could be valued in that way, than it is for.
It just shows how the world is changing, but what doesn't change is the fact that sporting organisations around the world need to generate revenue in order to drive growth and further development. I think it's a case of watch this space.