"New Subscribers Will Not Stay Long Unless Your Content Offers Real Insight And Depth That Can Create A More Lasting Connection"
By Taruka Srivastav | March 10, 2021
LaLigaTV recently arrived on Amazon Prime Video Channels in a new UK distribution agreement. iSPORTCONNECT spoke with Keegan Pierce, LaLiga's International Development head for the UK and Ireland to know more.
How will this agreement with Amazon help to benefit the reach of LaLigaTV within the UK?
This distribution agreement brings LaLigaTV to an increasingly popular platform for UK sports fans, which helps increase our overall visibility, with the channel also available via our UK and Ireland broadcast partners Premier Sports, on Sky and Virgin TV platforms, as well as their Premier Player streaming service.
"Every week the channel shows more than 25 hours of new studio programming which includes exclusive interviews, features from across the clubs, match analysis and clips, news and much more."
This broad distribution, across major broadcasters and OTT services, is important for reaching a diverse audience in the UK who now have more ways than ever to consume football.
Does this differ strategically from previous agreements in the UK?
This is very much part of our existing strategy in the UK which is to create broad visibility for LaLigaTV and to interact directly with local fans. On top of the broadcast agreements we have also opened a new London office during the past year and created a dedicated social media presence for LaLigaTV in the UK; all of this has helped LaLiga become more consumer facing which as we continue to build a highly engaged local following.
Will there be any extra original / episodic content for fans to engage with away from live matches ?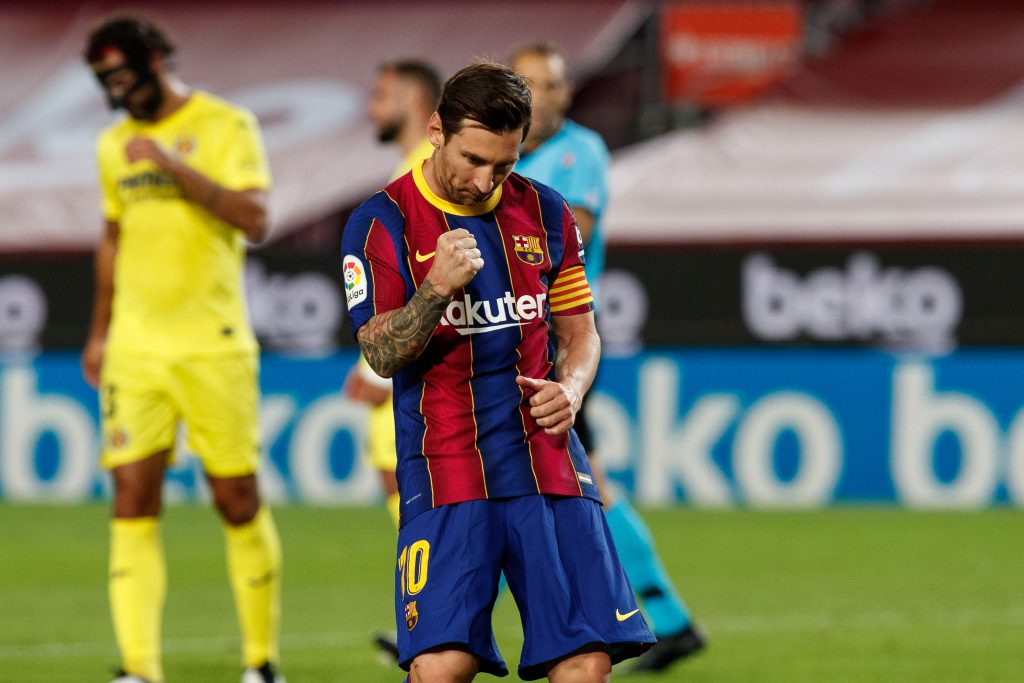 LaLigaTV is a 24/7 channel which means viewers get the deepest possible view of Spanish football, in addition to all available live matches. Every week the channel shows more than 25 hours of new studio programming which includes exclusive interviews, features from across the clubs, match analysis and clips, news and much more. It is the UK's only channel that is entirely dedicated to a top sports competition.
What digital innovative integrations should we expect to engage the fans during live matches ?
Our live match broadcasts feature innovations that are not available anywhere else and until recently were impossible to create in a live environment. These include real-time graphics on the pitch that show patterns of play, team formations or player heatmaps, to name a few. There are also brand-new camera shots provided by drone, 360° replays and pitch-side cameras that bring fans closer to the action than ever before.
We are also the only league to provide virtualised stands during matches, which have created a more familiar and engaging match atmosphere while fans have been unable to attend the stadiums. Our audiovisual team continues to invest in creating new innovations, not for the sake of innovating but because we see that it contributes to the storytelling of the match and improves the user experience.
LaLiga has grown as a consumer-facing brand in the UK over the past year. What would you attribute the success to ?
LaLigaTV has many of the qualities of a B2C channel in that it can be accessed through a standalone payment and offers programming that is completely dedicated to a single competition. Alongside our social media presence and other media outlets, for example the regular LaLiga column from Andrea Orlandi in the Evening Standard and appearances from pundits across multiple platforms, we are providing a detailed and daily supply of insights and content about the competition.
The response so far from fans has been very positive, which we put down to several factors, not least the quality of the channel and the football on show. But it's also true to say that the UK has a special relationship with Spain: as a country it sends more visitors to Spain than anywhere else (nearly 18 million per year) while there is also a vibrant Spanish community here, particularly in London. These are all important links that can help engage consumers and we have incorporated this into our local strategy.
"New subscribers will not stay long unless your content offers real insight and depth that can create a more lasting connection."
Establishing LaLiga's London office is also an important part of our direct-to-consumer approach; LaLiga has been present in the UK for over 5 years but having the new space provides more of a focal point for clubs, fan groups, partners, media and other stakeholders to meet and build new relationships in this market.
What would you reckon the psychology of the sports subscriber is?
I think there are three driving factors: discoverability, price and quality of content. The UK is a good example of how diverse the sports broadcasting landscape has become, with myriad subscription services across broadcast and digital platforms. This is causing subscribers to become more selective about where they spend their money so getting their attention is key and pricing needs to be competitive. But new subscribers will not stay long unless your content offers real insight and depth that can create a more lasting connection. Ultimately, sports fans want to become experts, so there is a huge opportunity for rights holders to invest in specialist content that can help their subscribers to build this expertise.
Tell us about LaLigaTV, what it brings to the table and how it can be accessed?
LaLigaTV is a real football-lovers' channel which brings something completely new to the market, in that it is a 24/7 channel dedicated entirely to a major football competition, offering all of the live matches coupled with extensive supporting programming. It is presented by many of the world's top Spanish football experts who are well known in the UK, including Guillem Balagué, Albert Ferrer, Sid Lowe, Andrea Orlandi, Graham Hunter, Simon Hanley, Semra Hunter, Terry Gibson, Gaizka Mendieta and many more. For anyone with an interest in Spanish football, the channel provides All of LaLiga, All in one place.
LaLigaTV was launched in the UK market at the start of 2020 through our broadcast agreement with Premier Sports. Since then it has also been made available to customers of Sky TV (channel 435), Virgin TV (channel 554) and now Amazon Prime Video Channels, which represents a combined audience of millions. Across any of these platforms, it can be accessed as a standalone channel for just £6.99 per month.
Comment.
NO comments