Move over blockchain: AI is the future of fan engagement
April 6, 2023
Fan engagement? Is that still a thing?
Not everyone likes the term fan engagement. Like many buzzwords the problem is not the buzzword itself rather the contradictory contexts within which it's used (and abused).
Google Trends is a good proxy for the gradual reduction in attention given to fan engagement as a concept as new buzzwords have grabbed the headlines. Google search data suggests a steady decline since 2004 in usage of fan engagement as a search term.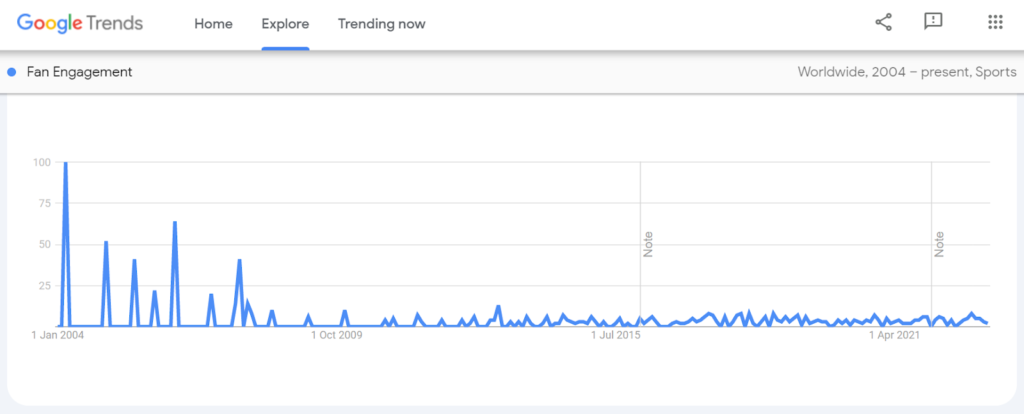 However, despite this, 71% of respondents to a recent sports industry survey conducted by iSportConnect (in Jan / Feb 2023), in collaboration with Choicely, see fan engagement as important or very important to their organisations.
Not subscribed to our weekly newsletter? Click here to sign up and receive more content like this to your inbox every week.
While the web3 movement continues to gather momentum (and spawn a whole new lexicon of buzzwords), it seems that sports industry respondents are turning their attention to artificial intelligence – at least as far as fan engagement is concerned. 43% of survey respondents believe that AI / generative AI will be revolutionary for the field of fan engagement over the next 3-5 years versus 7% for blockchain technology. Virtual / augmented / mixed reality also scored very well (33%).
What single technology will be the most revolutionary for the field of fan engagement in the next 3-5 years?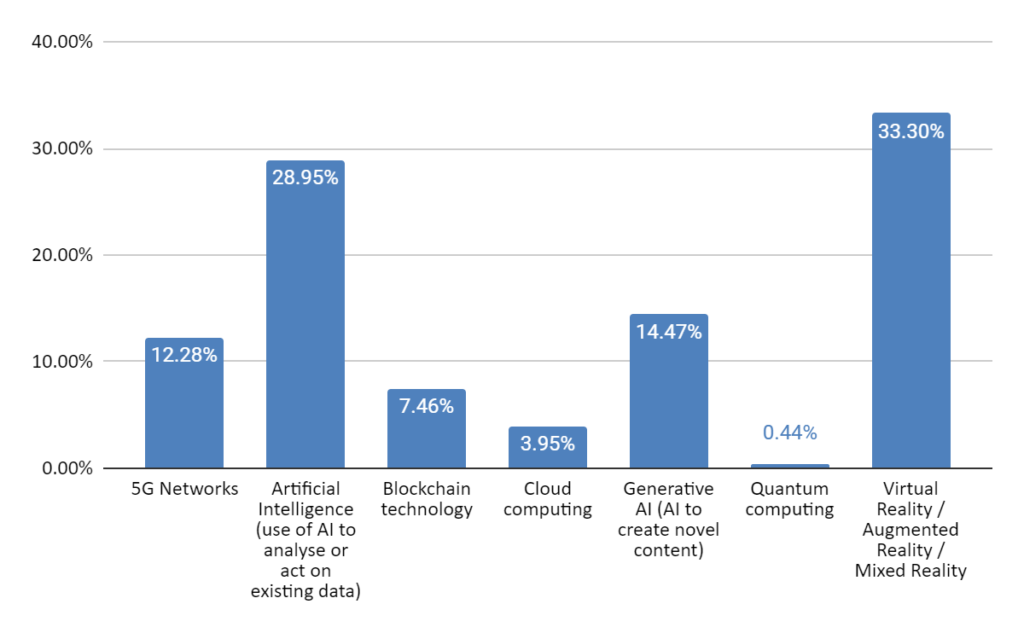 [Single response]
n= 289 (all respondents)
I like to think I'm an optimist. The fact that data analytics (25%) and market research (25%) are the skills / capabilities that sports industry professionals recognise as most lacking to deliver on fan engagement goals, is a good starting point from which we as an industry can start to explore ways to rectify this.
What skill/ capability is most lacking in the sports business to enable organisations to deliver on your fan engagement goals?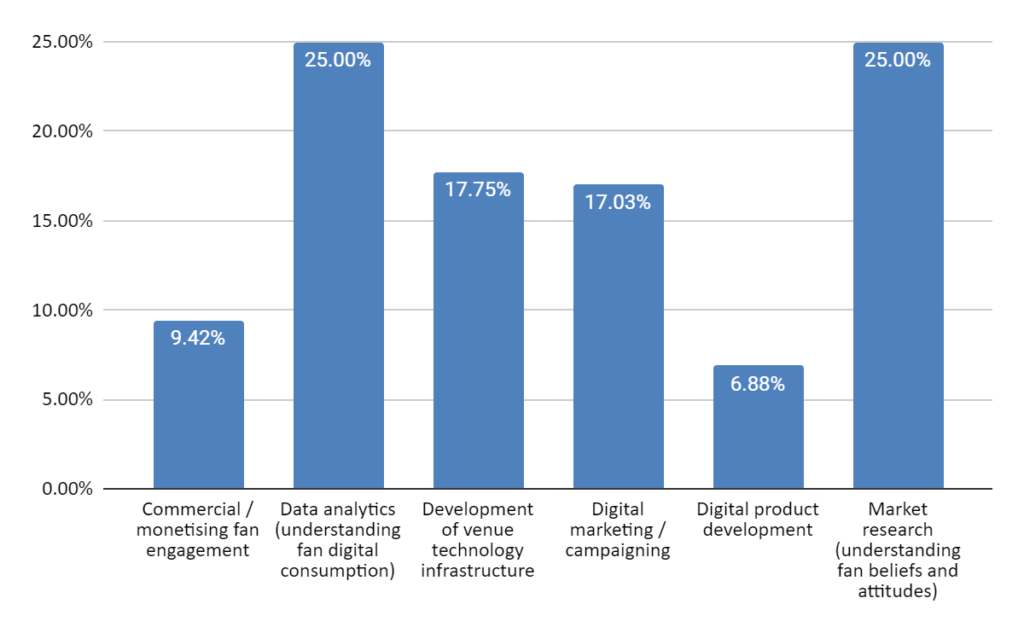 [Single response]
n= 289 (all respondents)
If this has whetted your appetite for more, you can access the full report here.
David Fowler is the Managing Director of iSportConnect's Advisory team where he supports best-in-class companies with their sports market entry and growth strategies and is also a Co-Founder of the world's first sports technology marketplace, SportsTech Match.