Meet the Member: "In 2023, we could reach more than 1,500 matches a year"
May 31, 2023
The European Cricket League has grown rapidly since its inception in 2018, the CEO and Co-Founder Roger Feiner has been at the centre of it all. In this interview we discuss the challenges, the impact of the pandemic and their OTT platform.
So Roger, to kick off take us through your journey in sport?
A long story short, I was a Swiss national tennis player and a lawyer. In my career as a lawyer I headed the sport and marketing department of SRG. I then moved over to work for FIFA as Director of Broadcasting from 1999 to 2002 so I left after the Korea and Japan World Cup in the summer of 2002. After that I became the founder of two private sports TV channels in Switzerland. Then I met my co-founder of the European Cricket League, an Australian by the name of Daniel Weston and together we founded the ECL in 2018.
What was it about the European Cricket League – ECL – project that made you want to get involved?
We wanted to create something that was similar to the UEFA Champions League in football. We know how much power cricket has around the world, it is one of the biggest sports, you only have to look at the amount of money that the broadcast rights for the IPL were sold for. What we realised was that cricket wasn't a big deal at the elite level in central Europe, but it is growing rapidly. What really fascinated me was the potential we had to reach cricket fans on a global scale and also the chance to try and play a role in evolving the game through our T10 format.
How has it evolved since it was founded in 2018?
In 2019 we kicked-off the very first European Cricket League in Murcia, Spain in a partnership with eight nations and its respective club champions – it was a highly successful event with about 120 million TV spectators only on three event days – but – like everything – it was not easy to find further traction in the upcoming months when the pandemic hit the world.
However it did mean that in 2020 we were able to get the European Cricket Network ECN started in its true sense. We were able to play matches (the European Cricket Series – ECS) without any spectators but there were still quite a few restrictions and they tended to be different in different countries which made it a bit more challenging.
That year in Helsinki, we held our first ECS tournaments and we were able to play even 700 matches between June and the end of the year. The following year we were able to integrate 30 European Cricket federations within the ECN family. This gave us the ability to create our version of the European Cricket Championship – ECC (the EUROS of Cricket) with 21 national teams competing to be crowned the best in Europe. And in the same year, we were able to organise 1,200 matches and we have continued to grow since. Since 2022, the ECL and the ECC are being played and together with all the ECS our annual calendar is almost full.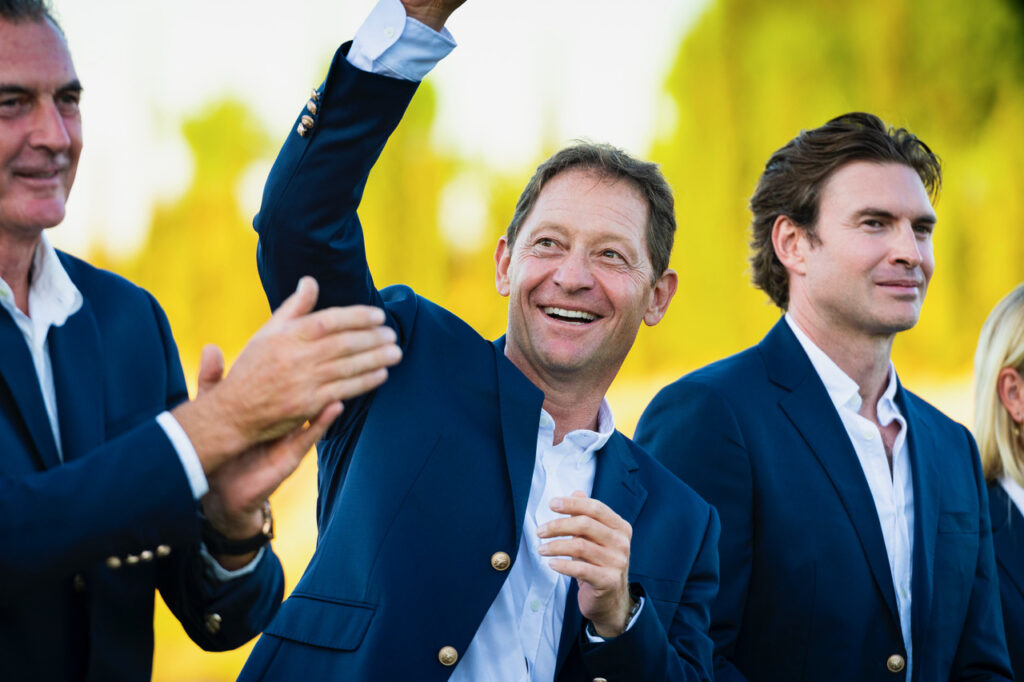 In 2023, with the introduction of women's events and international friendlies called ECI, it is expected that we could reach more than 1,500 matches. Broadcasting these games is a big part of what we do. All the games are produced to a high standard TV format where we produce around ten hours of TV coverage daily!
How easy has it been to attract sponsors for the league?
Just as I am sure it is with any other sport it is not easy to get sponsors, especially early on. One of our strengths is the number of TV / OTT eyeballs we bring in throughout the year thanks to the number of games and the fact we are playing on 330 days in the year. There aren't many platforms that can compete with us in that regard.
We have also been able to tailor the packages we offer depending on the needs of the partners. Being flexible has really helped us when it comes to making sure our partners sign on the dotted line in the end.
What are some of the challenges that you are facing as a business?
The challenges have mainly come from how quickly we have grown as a business and trying to keep it all under control. Trying to make commercial partners aware of the potential of European Cricket is one of our main jobs at the moment. We also have to understand that for the vast majority of Europe, football is still in the DNA, but we have to be able to tell the cricket story and convey potential new partners of this fantastic opportunity. If we do this successfully, we will also be able to bring new, young Europeans to cricket, but that will naturally take a bit of time.
There's so many different formats and tournaments out there from the Blast in the UK to the SA20. What makes the European Cricket League stand out?
Our T10 format makes it fast and easy to understand. There is always lots of action going on and on a normal day we can have up to five matches a day running. I think for spectators and viewers at home the length of the game is very attractive – it is shorter than a football match. With this new format, we attract a new cricket clientele – which is key for the future of this sport and we have top cooperation and support from the ICC.
Tell us a bit about the thought process behind live streaming your fixtures and how did you go about making that happen?
Producing more than 1500 matches per season from January until December can only happen with a great deal of planning, discipline and a superb team that works incredibly hard behind the scenes.
We get a lot of help from external partners as well with companies such as Spring Media and Sportz Interactive to name just a few. One of the key aspects of what we do is the very close cooperation with the data intelligence and software partner Palantir. Their system helps us a lot with the planning, preparation and delivering of events.
What work are you doing to attract new fans?
Attracting new fans is a daily job. We are constantly working on building a community of fans through our social media. Just through the amount of cricket being played we have mountains of content, but we also invest a lot into our school project (Cricket's cool) that is aimed at bringing in thousands of young school boys and girls to the cricket grounds to get first hand experience of watching the games and then taking part in cricket coaching clinics supported by professional coaches.