Lessons From Sport's Most Dramatic New Year Starts As Djokovic Exits Stage Left
January 21, 2022
Special Analysis: International Olympic and major events advisor, Michael Pirrie, goes behind the scenes of the Novel Djokovic deportation drama and explores the key stages, moments and mistakes that led to the controversy and the lessons and legacies for world sport.
As Novak Djokovic departed Melbourne, the city that has staged and celebrated so many of his epic wins, the Serbian superstar thanked his family, friends, team, fans and fellow Serbians for their support which he said had been a source of great strength.
While the 'thank you' list featured those the tennis champion might routinely include in a post grand slam victory speech, Djokovic was leaving this time without any trophies or trappings of victory. He checked into Melbourne's international departure lounge for the long flight back to Belgrade, leaving behind a city difficult to recognisable from his many previous visits.
Melbourne was close to the edge as Djokovic waited to board his return flight.
HOST CITY ON HIGH ALERT 
Here in Melbourne, hospitals are stretched from record Covid admissions; supermarket shelves are emptying; businesses are closed due to staff infections; and intensive care units were filled with unvaccinated Covid patients, many on ventilators, with almost no capacity for other emergencies.
"His exit leaves behind a trail of intrigue, reputational damage and many unanswered questions swirling around him and tournament organisers."
Our city streets have, in recent months, been filled with anti-vaccine and anti-lockdown protests that spread Covid infection and disturbed the local community. Those protests involved violent confrontations with police, triggering unrest and division of the kind alluded to by the Australian Government in its successful bid to have Djokovic's original deportation enforced.  
The landmark court ruling on Serbia's tennis superstar created much needed certainty for the schedule of the Australian Open, the first major international sporting event of the year, but not an end to one the most extraordinary dramas in modern sport's recent history.
His exit leaves behind a trail of intrigue, reputational damage and many unanswered questions swirling around him and tournament organisers.
Sport collided with society in a global health emergency, and a nation's border protection system was challenged by a superstar athlete and vaccine opponent in an escalating phase of the pandemic.
SPORT COURTS NEW DIRECTIONS  
The global attention given to the case could be a turning point in how the pandemic is addressed in sport and in society more widely in the months ahead. This could change how the major events business is conducted to meet new challenges as further variants emerge.
VACCINE VILLAN
The battle by Djokovic, nicknamed the Djoker, to use his sporting superpowers to storm his favourite Melbourne Park tennis courts on the aptly named Batman Avenue and claim a record 21st grand slam, developed into a Marvel movie script.  
Djokovic reprised his vaccine villain character, and was the Riddler too, puzzling many worldwide in his opposition to vaccination, Covid's kryptonite, which has slashed deaths and illness globally.
The unprecedented backlash against the Serb and the tournament's organisers could undermine public trust in sporting events that don't comply with local vaccine requirements and public expectations, particularly locally in a country like Australia, where we have been faced with strict Covid rules to help the safety of the general public.
The visa controversy points to new directions emerging in the rapidly changing environment of international sport. These include growing social and national opposition towards sports stars and other high profile figures holding out against vaccination and the common good. This was reflected in the outcry over the Djokovic situation in Australia and beyond.
Public anger towards special consideration given to the tennis star also reflects undercurrents in wider international society as the world attempts to find a pathway out of the pandemic through vaccines.
These undercurrents include a backlash against double standards in sport and wider society in the new Covid centred world. This could be seen outside of sport this week in the public fury against British Government staff and ministers who partied in breach of Covid safety restrictions while cities and communities across the UK adhered to the regulations in goodwill.    
The Djokovic drama crossed sporting, social, political and cultural divides in Australia's diverse population, drawn from almost every nation on the planet.
POLLING ENDS SPORTS SUPERSTAR SUPREMACY 
Polling consistently opposed the presence of the world's number one unvaccinated sports star. One poll conducted by a leading media group, reported an extraordinary 83 per cent of almost 60,000 surveyed residents supported deportation.
International travel, the cornerstone of world sport, remains one of the most efficient methods of spreading the virus, and athletes, teams and officials will face far greater travel scrutiny and restrictions post Djokovic. 
Sporting superstars accustomed to border doors opening quickly on arrival and customs officials pointing to limousine and driver waiting lounges may be disappointed.
OLYMPICS SET VACCINE PRECEDENT 
Sports at all levels must be seen to be helping not hindering the Covid fight. Vaccination requirements in sport have focussed primarily on domestic sporting competitions including the NBA, NFL, NBL and other national codes. Focus on inoculation is now a major worldwide issue for sport and society too.
The Tokyo Olympic Games and Paralympic Games success in laboratory-like conditions last July highlighted the importance of vaccination in world sport. High vaccination levels amongst Games athletes helped to block virus cross over into metropolitan Tokyo, and is one of the defining lessons for international sport in the pandemic so far.
"The debate involving Djokovic questioned Australia's powers to defend itself against possible public disorder."
The debris from the Djokovic incident has already had a global impact, with governments and some international federations announcing plans to tighten vaccination rules for major events, including the French Open.
As world health experts warning that only a global vaccination effort will end the plague, the Djokovic case also raises a raft of important issues for sport and society.
SPORT'S NEW OBLIGATIONS
These involve the responsibilities of sporting bodies, sponsors, and athletes to society and to host cities, governments, communities and major events on which their careers and sports depend. Djokovic's status and influence were highlighted in the visa controversy and his deportation could signal an end to sport's star supremacy in the new Covid society.
The debate involving Djokovic questioned Australia's powers to defend itself against possible public disorder, risks to public health and possible influence of the anti-vax sports star on tennis fans if he won the grand slam.
Meanwhile, all patients in intensive care with Covid in one of Australia's anti-vax heartlands were reported earlier this week to be unvaccinated, including a local anti vaccine campaigner who has spent three weeks on a ventilator. The hospital in Lismore, in north-eastern New South Wales, has now opened a third ward Covid ward with 50 patients reported to have been admitted.
"It is as we feared," according to a doctor from the hospital's medical staff council. "We are seeing an almost exclusively unvaccinated population in the hospital and exclusively unvaccinated in the intensive care ward at this point."
Djokovic's deportation opponents argued conversely, that his removal could also foster anti-vaccination sentiment and might undermine the Australian government's campaigns.
Court documents also suggested that Djokovic's deportation posed a risk to the viability of the tennis grand slam and Australia's global reputation, despite the nation's history of successfully staging many of the world's foremost sporting festivals.
A CAUTIONARY TALE FOR SPORTING FEDERATIONS
The deportation case is now under the microscope of governments, sporting federations and major events committees worldwide to prevent similar missteps and events failures. It is a cautionary tale for sporting federations, governing bodies, and host cities.
The event provided important lessons in key function areas of technical manuals used to deliver major international events.
These include government relations, scenario planning, crisis communications, public affairs, community engagement, player relations and especially event concept and vision planning. Fall out from the affair points to a breakdown in interpretation and implementation of policies and decision-making in key tournament areas relating to Djokovic and his refusal to get vaccinated.
CRISIS 'A VISON THING'
Much of the crisis can be traced back to design of the 2022 tournament and visa and accreditation policies and procedures relating to the final draft players list, especially Djokovic.
This includes the key role he occupied in the pre-tournament blueprint and the commercial, broadcast, and digital engagement goals of organisers and partners.
Ultimately this was all about a failure of 'the vision thing', a phrase made famous by George H. W. Bush ahead of the 1988 US presidential election, when urged to spend more time thinking about his plans for his prospective presidency.
The vision for the Australian Open 2022 was shaped by Djokovic's role in one of the most compelling storylines of modern sport. Three of the greatest tennis players of all time were locked together, tied for the most Grand Slam wins at 20 and Melbourne was to be the showpiece event for one of them to become the first to ever reach 21.
"The lack of transparency in communications concerning decisions and processes… has affected the whole tournament and, unfortunately, overshadowed it."
One of the players couldn't make the first Grand Slam tournament of the year in Australia because of injury. The second player contracts the virus but recovers in time to play, and the third – the reigning Australian Open champ who has won the event more than anyone else – but refused to get vaccinated against the disease.
The Djokovic uproar was due to a failure to test the tournament vision and to communicate and prepare the stage for the vision.
The fragile AO vision, so heavily focussed on Djokovic's quest for sporting fame, began to unravel the moment the Serb was detained. Organisers had not made the case adequately for Djokovic before his arrival.
SPORT'S HIGH RISK ANTIHERO  
News that one of the fittest and most resilient athletes on the planet, had reached Melbourne unvaccinated with a special medical exemption in his back pocket, shocked the host city and nation.
The confusing circumstances surrounding the presence of the world's number one player and subsequent detention soon became an international storm. A pre-tournament focus on Djokovic, the antihero outsider of modern sport, was always a high stakes strategy. 
The lack of transparency in communications concerning decisions and processes involved in Djokovic's visa and medical exemption drama was the key issue that has affected the whole tournament and, unfortunately, overshadowed it.
While organisers blamed confusing and conflicting government guidelines, there was nothing confusing about advice from the Federal Health Department that the category on which Djokovic's exemption was under investigation no longer existed.
CONCLUSION: TOURNAMENT VICTIMS & NO PLAN B 
Australia's national tennis body argued the viability of the tournament depended players who may not be fully vaccinated, like Djokovic, but this lacked impact.
Golf tournaments have continued without Tiger Woods; world athletics without Usain Bolt and swimming without Michael Phelps. Without Roger Federer there was no Plan B for the tournament, and this saga demonstrated no figure is bigger than the sport no matter how dominant.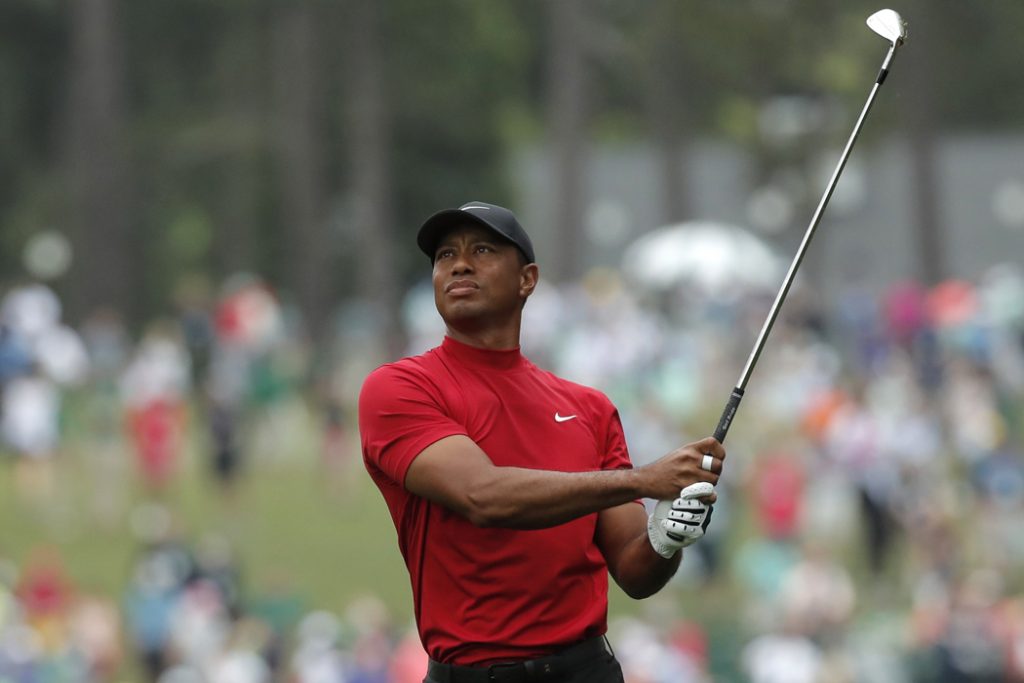 While Djokovic was portrayed as a victim by some he was not alone. The tournament's players, media, fans, sponsors and officials, who were all vaccinated, and proud Serbians back home, were denied the chance to see Djokovic compete for sporting history on behalf of their homeland were also victims.
However, we must hope this will be an isolated incident and not the start of many more instances of our favourite sporting superstars falling victim to Covid regulations. Sport's greatness comes from seeing these elite players take part, and without them it is a lesser product.
Michael Pirrie is an international advisor and commentator on major events, including the Olympic Games, Invictus Games, Commonwealth Games and others.