iSportConnect's Virtual Lausanne Summit Highlights The Ever-Growing Importance Of Financial And Societal Sustainability
September 21, 2021
To kick off the afternoon, David Dellea, Head of Sports Advisory at PwC presented the all new 2021 #PwCSportsSurvey, providing our leading industry executives in attendance with crucial information in order to understand how the sports industry has been developing, and will continue to change, over the next 12 months.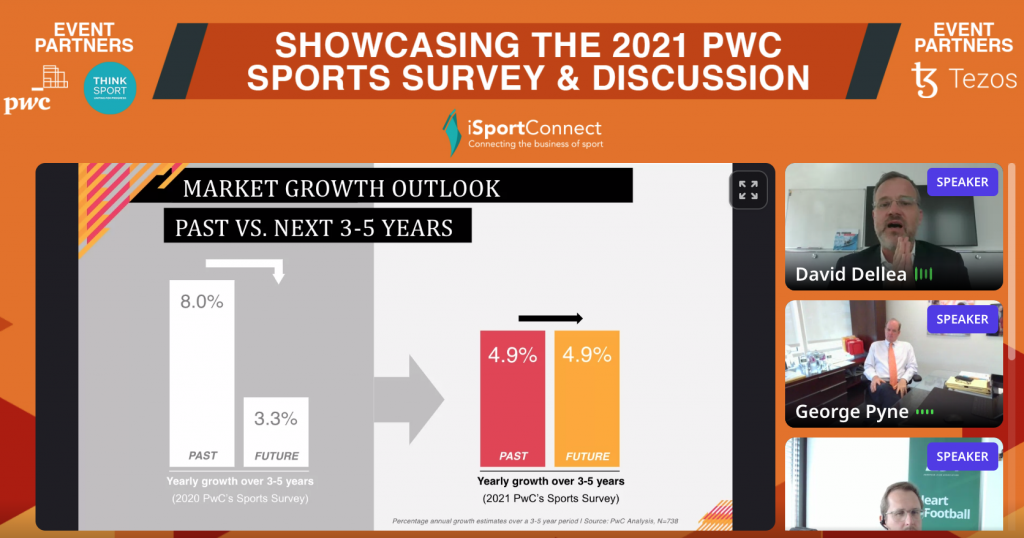 Some notable findings from the survey:
More than 80% of industry executives see the shifting media landscape and growing expectations for sports' societal role as the sector's key market forces
Nearly 60% of football executives believe that sports organisations should focus primarily on controlling costs rather than increasing revenues
For many more insights into the world of sports through the PwC Sports Survey, a key knowledge piece for any sports business executive, DOWNLOAD THE REPORT HERE – https://www.pwc.ch/sports-survey
Following David's initial presentation, our attendees were treated to a terrific session led by David, featuring George Pyne, Founder & CEO of Bruin Capital, Julia Pallé, Sustainability Director at Formula E Charlie Marshall, CEO of the European Club Association.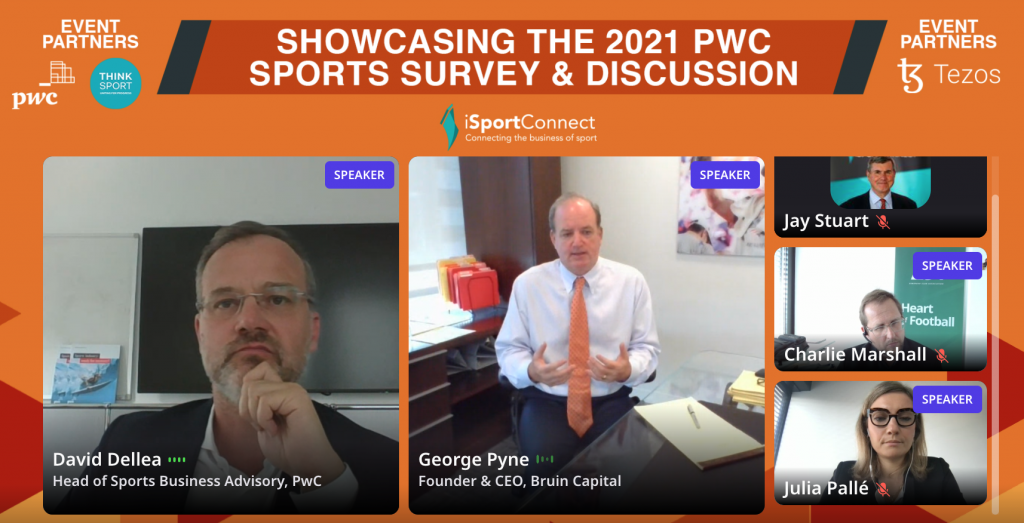 Our brilliant panel of speakers talked through the role of fans and how sports franchises are now looking at fans differently and their views on the strong optimism and bullishness for growth and recovery shown by the respondents of the 2021 PwC Sports Survey.
In a wide-ranging thers areas also discussed were the need for sustainability and its role in sport, how private equity's investment will continue to impact the business of sport and many more.
After a quick break, we moved onto our second session of the afternoon, looking at one of the key topics in sport NFTs and Blockchain, but particularly around the intellectual property struggle that is being illuminated by it.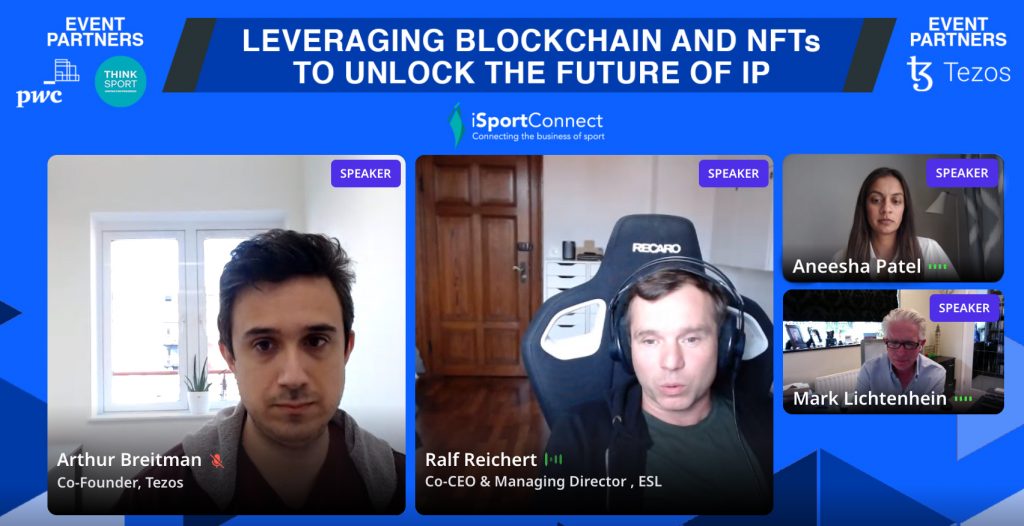 We had some incredibly interesting thoughts shared by Arthur Breitman, Co-Founder of Tezos, Ralf Reichert, Co-Founder and Co-CEO of ESL, Aneesha Patel, NFT Programme Manager at Red Bull Racing and our session leader Mark Lichtenhein, Chairman of the Sports Rights Owner Coalition.
They provided a great debate and shared some contradictory viewpoints while speaking on 'Leveraging Blockchain And NFTs To Unlock The Future Of IP', talking about the wide-ranging difficulties associated with who owns the rights to collectibles such as NFTs and how they can be utilised with sports fans.
To close out the day we were delighted to have Vlad Marinescu, Director General of the International Judo Federation, An Dang Duy, Chief Information Officer of World Athletics and Kaius Meskanen, CEO of Choicely, joining Bethany Hushon to talk about 'Shaping Digital Transformation: Using Apps For Data & Fan Engagement'.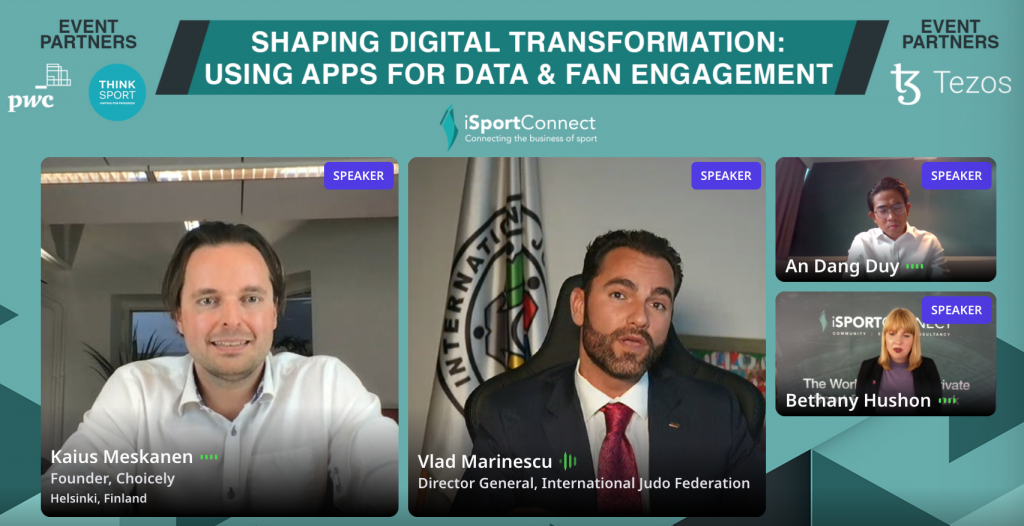 Vlad gave us first-hand experience on the IJF's new app and the benefits it has provided, Kaius explained why apps have become critical for sports organisations, while An was able to talk about the learnings provided from previous use as World Athletics explore building a new application.
Overall it was a brilliant afternoon for all in attendance that really shared something different for so many around the industry thanks to the wide variety of topics covered.
DOWNLOAD THE 2021 #PwCSportsSurvey REPORT HERE – https://www.pwc.ch/sports-survey