iSportConnect's Monthly Deals Update: UFC + Crypto.com, Chelsea + Zapp & More
August 5, 2021
Connexi's Zak Gelbier analyses four key deals around the sports industry from July in our latest Monthly Deals Update.
Chelsea + Zapp
A deal with a brand that has not only started, but thrived, in a climate where many have failed. Chelsea Football Club's partnership with Zapp has been founded on a shared belief that they focus on "delivering the goods" for both local communities and fans.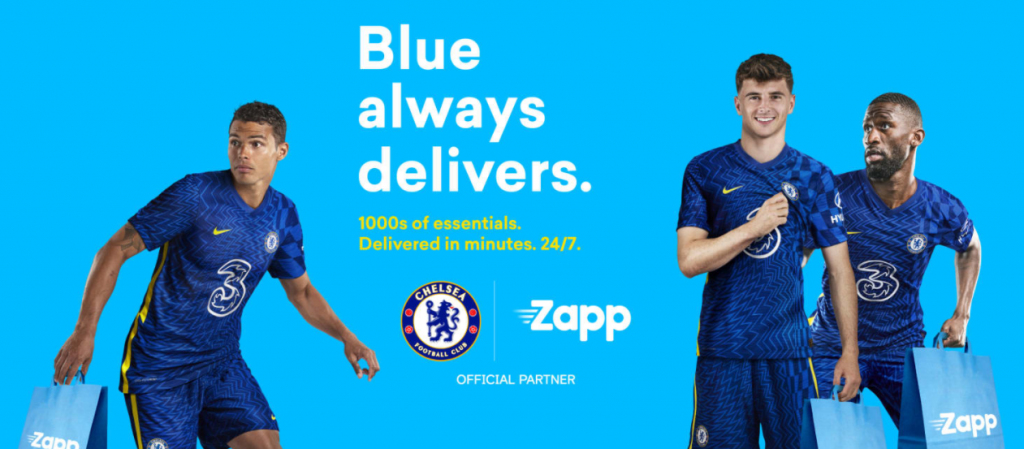 A logical move for Zapp as they aim to grow awareness, with football fans being a perfect market for them. When they are watching their team at home and want a snack or drink but don't want to miss any of the game, they can turn to Zapp and have it delivered in minutes whilst still enjoying the football.
It's also a great decision for Chelsea, as they want to be seen to partner with market leading brands, and Zapp is the UK's only 24/7 rapid delivery service and is only forecast to grow further.
UFC + Crypto.com
Crypto.com becomes the UFC's first ever global official fight kit partner in huge deal worth a reported $175m. It's an exciting move that sees the two fastest growing companies in their respective industries come together with a shared goal of further increasing their users.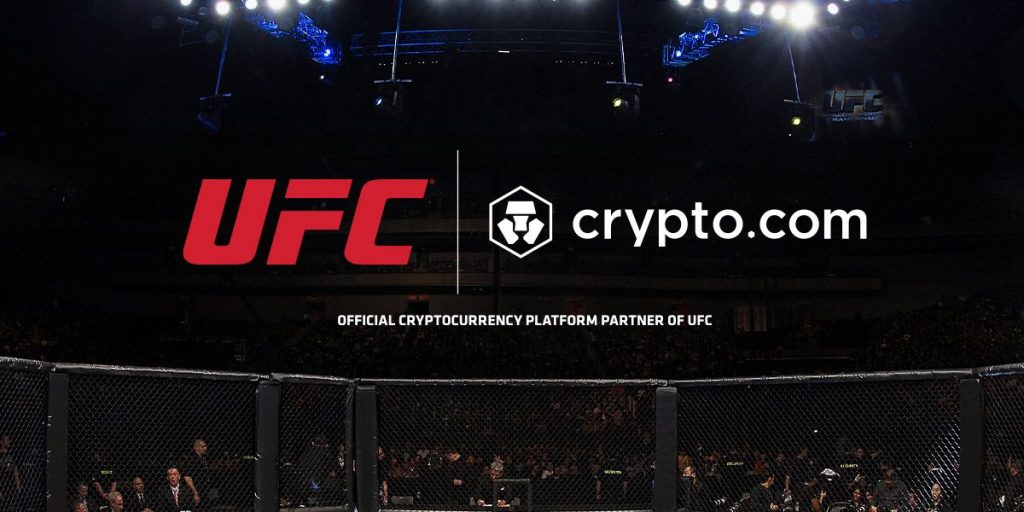 For Crypto.com, being the kit sponsor for UFC is a brilliant opportunity as they continue to get involved in sport further, having already become partners in F1, NHL and Lega Serie A.
With a global fan base already of more that 625 million people and still growing, the quickest of any sport, UFC is the ultimate sport for Crypto.com to have become a partnered with as they seek to accelerate the worlds transition to cryptocurrency.
The Racing League + William Hill
A brand already hugely affiliated with horse racing, but this time in an entirely different format. This is what The Racing League has taken on in its partnership with William Hill. An exciting and innovative new format of horse racing that is aiming to widen the audience further, through making it more attractive to new viewers whilst retaining the interest of existing fans.
William Hill will have title naming rights to the league and so for them they get to show their full support of changes in the limelight in the future of racing.

For The Racing League, having William Hill as their title partner will instil a sense of security and trust in fans as they see a familiar and recognised horse racing sponsor wanting to associate itself with this new venture, therefore this should aid The Racing League in getting off the mark.
The United Rugby Championship + RocNation
The United Rugby Championship partnering with RocNation is an exciting move for the launch of this new, first of a kind international club rugby league.
Using RocNation as a platform to deliver the championship offers a unique chance for the players and fans to have more of a voice and greater influence in the running of the league. Therefore resulting in achieving the shared aim of reaching new audiences and developing new and innovative experiences for fans. This ties in with what the URC want to achieve, which is to inspire the next generation of players and fans.
Other notable deals around the world of sport during July
Portland Trail Blazers + StormX
Roma + Hyundai
MLB + Mastercard
LPGA + Dow
PGA Tour + Anheuser Busch
Atos + European Olympic Committee
Sportradar + Ballys
UEFA + Engelbert Strauss
Hawk-eye + NFL
Rajasthan Royals acquire Barbados Tridents
NZ Rugby + INEOS
On Location Acquire Qcue
Allianz + Barcelona
Norwich + Joma
Team GB + Salesforce
Paris 2024 + PwC
NENT + Premier League
Ryder Cup + RBC
Endeavour acquires Mailman
FIBA + Tissot
SailGP + Beyond Meat
NFL + Twitter
FIFA + Fifty Digital
AS Roma + Digitalbits
Mclaren Racing + Stanley/B&D