What You Missed: iSportConnect's Future Of Content & Distribution eMasterclass
By Community | August 19, 2021
Today, iSportConnect held the latest event in our 2021 eMasterclass Series, centred on 'The Future of Content & Distribution.
Session One: Emerging Trends in Content Distribution
Kicking off the event we started with a brilliant opening presentation from Damian Browarnik of Infront X.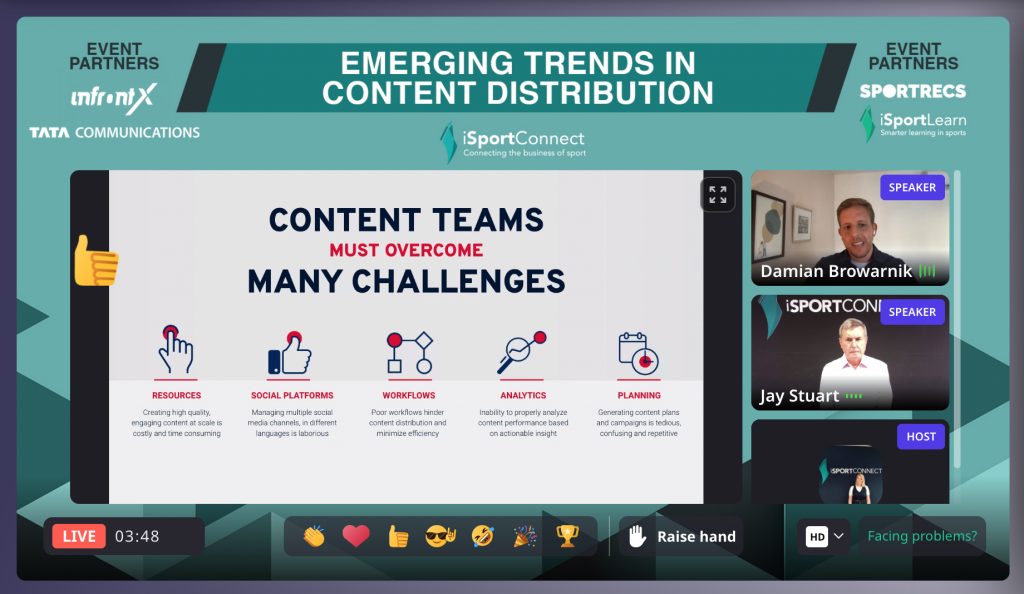 Damian and iSportConnect's Jay Stuart discussed the organisation's all new Content X solution, as well as looking at some of the biggest challenges being faced by content teams across a variety of areas within sport. Such as how is social media impacting consumption, and the road to content maturity for many organisations.
Session Two: From Satellite to the Cloud: New Approaches to Delivering Content
For the first panel session of the day we were delighted to be joined by Sam Sandeman-Allen of DAZN, Sebastien Audoux of Canal+ and Abhishek Ranade of Tata Communications, with the discussion led by Dolby Laboratories' Anäis Libolt.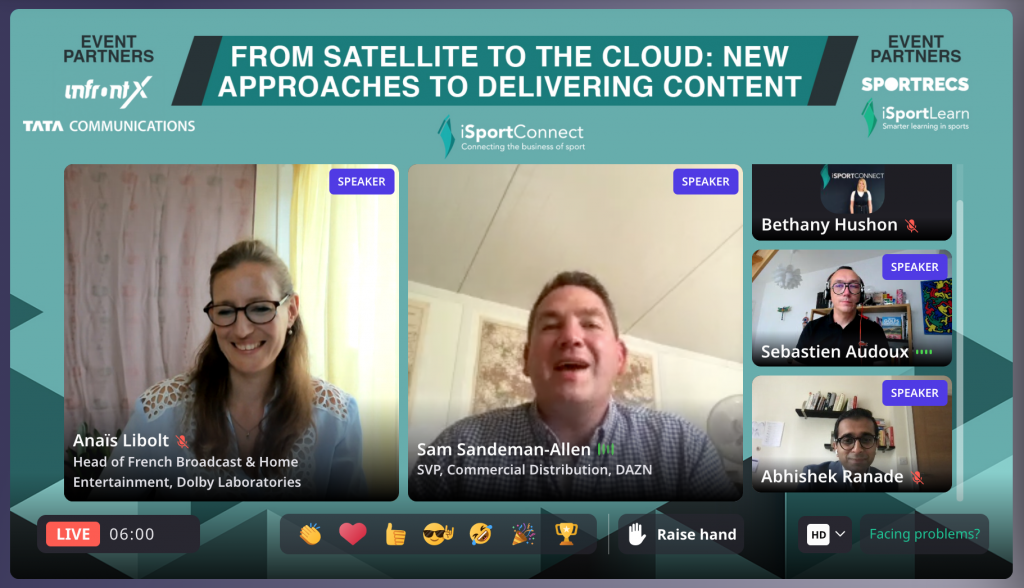 In this session our panel looked at the keys to building a successful multi-platform strategy, whether the hybrid version of broadcasting is here to stay – and also wondering whether satellite will continue to exist much further into the future?
Our speakers also touched on how distribution can be localised to fit the media landscape of markets and continue innovating, but also wondering how to make the decisions as easy as possible for the consumer while facing a multitude of options.
Session Three: Exploring Diverse Monetisation Pathways
For the final part of our day we were fortunate to be joined by two of sport's major brands the NBA and UFC, with Dan Rossomondo and Andre Gromkovski respectively, as well as Ivan Katanaev from Sportrecs and Juliet Slot, who was leading our discussion.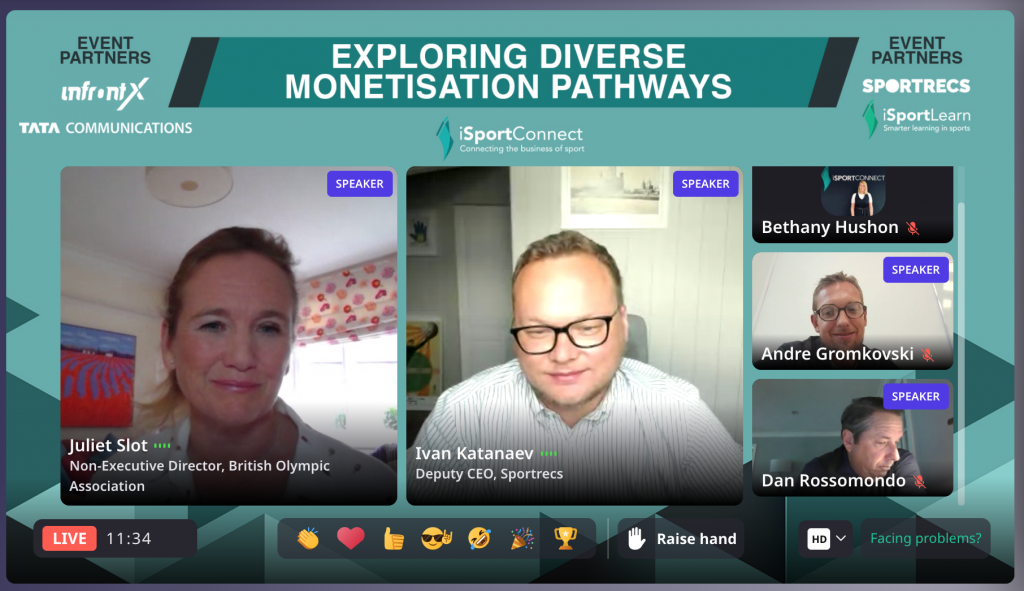 In this highly engaging discussion our guests looked at ways of continuing to engage with their audiences and to be creative in how to do so and find new ways of monetising content, or new content to monetise. This was a brilliantly engaging debate that offered a great amount for people to learn from, including advice to smaller organisations and clubs as to how best to monetise content.
A huge thanks to all of our speakers for being with us this afternoon, we will be back next for our annual iSportConnect Lausanne Summit, which will be held virtually for the second consecutive year!