iSportConnect Unveils Four New eMasterclass Events For 2021
By Ben Page | June 14, 2021
iSportConnect is today announcing four new eMasterclass events for the remainder of 2021, expanding our successful series.
Following our well-received eMasterclass events already this year, iSportConnect will continue to provide online events for those within the sports industry throughout 2021. Each event will be accessible virtually and follow the same rules as our physical Masterclasses. 
Tuesday July 20th – Blockchain & NFTs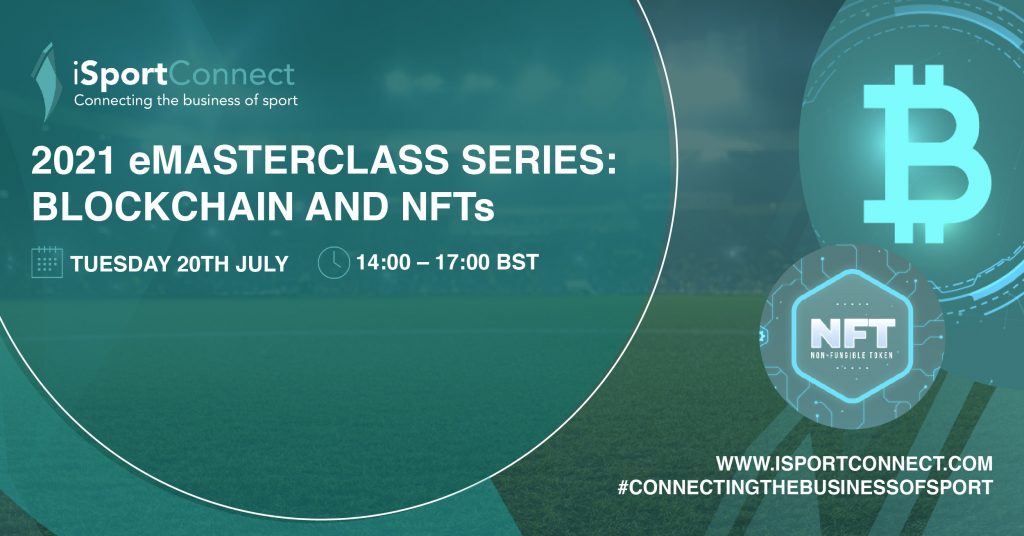 With all the buzz around NFTs (non-fungible tokens), cryptocurrency and blockchain technology is looking like the NBT (next big thing) in the business of sports. It's safe to say that there has never been such a wide gap between the huge economic potential offered by a fast-moving innovation and people's knowledge of what it's all about.
Closing that gap is the aim of iSportConnect's first Blockchain & NFTs eMasterclass, bringing together thought leaders who will help sports rights owners to better understand these exciting new developments and how they can be leveraged to innovate current operating models as well as generate new revenue streams.
Thursday 19th August – The Future Of Content Distribution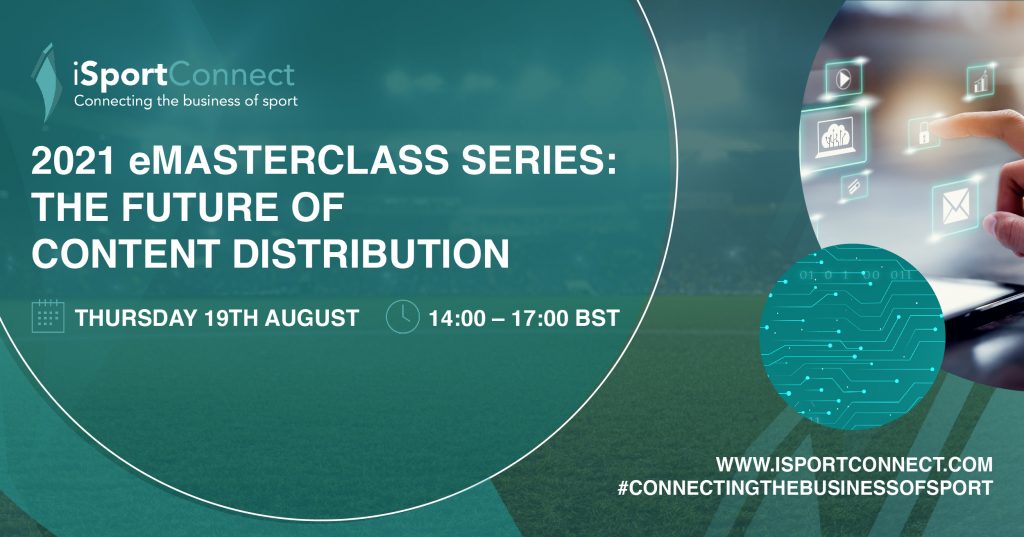 While new distribution options have opened up opportunities for content providers, they have also created challenges to go with them. Reaching viewers and fans is easier than ever before but the proliferation of platforms means it can be harder too.
How can you "fish where your fans are" when those fans are pretty much all over the place and more slippery to connect with and hold on to than ever before? How do you deliver what they want to see when, where and how they want to see? And how can you monetise your rights most effectively?
iSportconnect's eMasterclass on Content Distribution will bring together top thought leaders from technology, sports and media to provide practical and actionable ideas on how content providers can best navigate the world of broadcast, mobile and OTT to maximize the global value of their content.
The Evolution Of Broadcast Technologies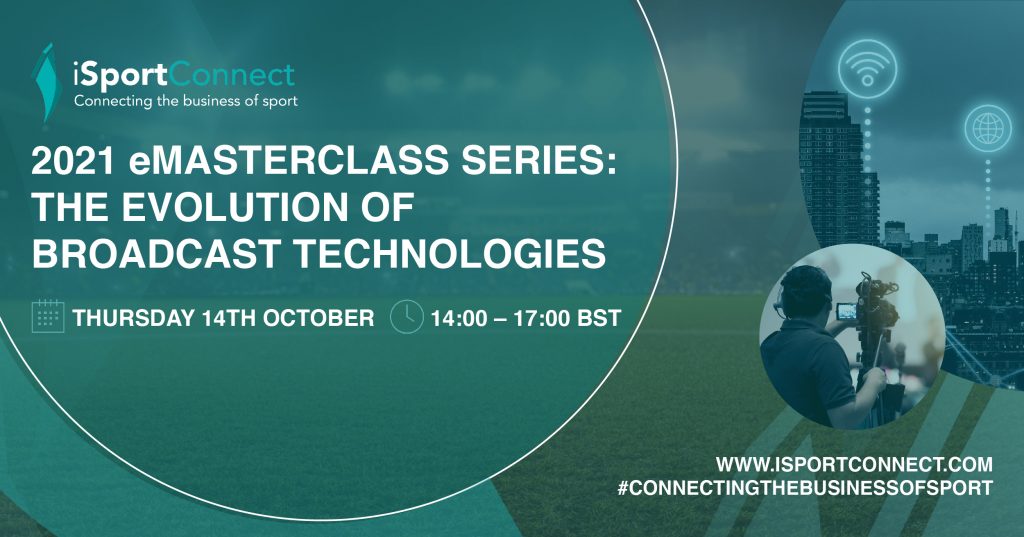 In a market where fans watch content on an ever growing variety of platforms and the demand for shorter and more tailored content keeps growing, how can broadcasters, digital platforms and right owners use AI and other emerging technologies to deliver on the great promise that the future holds as broadcasting evolves?
How can they add value to 'plain vanilla' sports video? How can they optimise production workflow and enhance the viewer experience? How can they develop collaborations that build on the strengths of all the partners in creating and delivering sports content?
Thursday 18th November – Major Events & Hospitality
Events are back, but the rules of the game are different, more stringent and changing all the time. How are providers of travel and hospitality working to maintain and enhance the fan experience as we enter the phase of the 'new normal'?
What have been the learnings gleaned during the difficult period of lockdowns and empty seats and how will they be applied in seasons ahead? How are they planning for the unpredictable? With public attention focusing increasingly on environmental concerns, how are they responding in ways that are responsible and marketable?
Speakers
Speakers for each of these events will be unveiled in the weeks leading up to the event date, so be sure to watch out for more information as and when it comes through across the iSportConnect social media channels on LinkedIn and Twitter, and here on the website.
If you would like to register interest for these events, head to the eMasterclasses area in the 'Events' section of our website, or follow this link – https://www.isportconnect.com/event_categorie/emasterclass/
About our eMasterclasses
Same Masterclass Format, New Platform!
Our digital eMasterclasses take the same format as our physical events:
1. Chatham House Rule, allowing discussions to remain confidential
2. Invitation-only, open exclusively to top-level executives at brands, right holders and broadcasters.
3. Capacity capped at 300 delegates allowing intimate access to key decision-makers.
4. Unique Networking break out sessions to create an intimate & relaxed environment for everyone in the room to connect & exchange ideas, no just the speakers.