iSportConnect Appoints David Fowler As Managing Director Of Newly Enhanced Advisory Service To Fill Market Gap
By Community | January 10, 2022
London, 10 January 2022 – iSportConnect today announced the launch of an enhanced Advisory offering tasked with driving value for best-in-class vendors and rights owners looking to grow their business in sport. As the sports industry matures and becomes more sophisticated, iSportConnect's advisory service fills a gap in the market for a turnkey solution that offers year-round strategy, marketing and business development support. 
Also announced today was the appointment of David Fowler, former Head of Strategy & Intelligence at FIFA and Director of Marketing at MyCujoo, as Managing Director of this newly launched service. David spent more than ten years at FIFA and he joins Chief Relationship Officer Ray James at the helm of the new Advisory offering. Ray has been with iSportConnect for over six years after previous executive roles at City Football Group, Sky Sports, Chelsea FC and Millwall FC.
Speaking about his appointment David said, "I'm excited to join the iSportConnect team and help our clients achieve their goals while delivering value to our community. iSportConnect have played a crucial role in connecting the sports industry over the past decade and I believe this will become even more valuable as the industry adapts to new business models and disruptive technologies."
The Advisory service targets ambitious vendors and rights owners with highly capable senior leadership teams whose proven products and services can deliver value to iSportConnect's growing community of over 20,000 sports industry executives.
In addition to having the opportunity to engage with the world's largest private network of sports industry executives, partners also receive the support from the wider iSportConnect team, who together hold decades of experience from leading sports organisations including City Football Group, Wembley Stadium, FIFA, Amaury Sports Organisation and F1, among many others.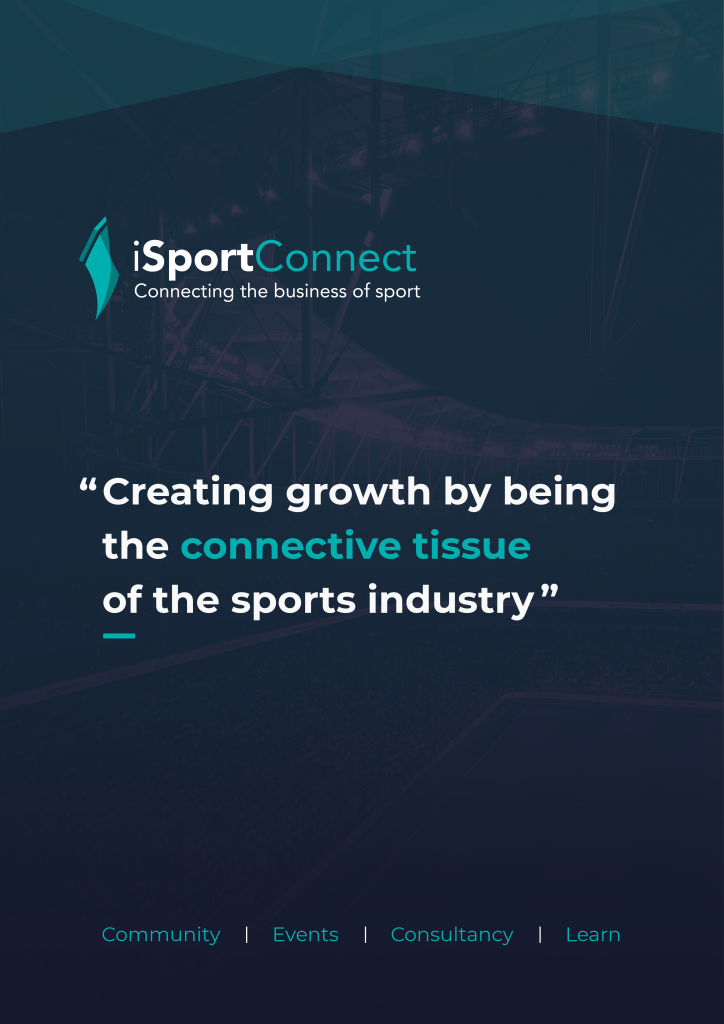 Commenting on today's announcement, iSportConnect Chief Strategy Officer Sandy Case added, "The enhanced Advisory offering is a natural extension to the services that we provide to our members which includes events, content and the recently launched iSportLearn platform.
"David brings a genuine wealth of experience to the table and he will be working alongside our Chief Relationship Officer, Ray James, who provides a wealth of knowledge from his past work with City Football Group, Sky Sports an more. Both David and Ray will enable us to deliver even more to our partners and wider community."
iSportConnect's Advisory division already works with leading partners such as Tata Communications, InfrontX, InCrowd, ATPI, Choicely and more.
A place to connect. To inspire. To share ideas. To start conversations and open doors. iSportConnect – the world's largest private sports business network.
Head to our Advisory page by clicking here!
For more information about the iSportConnect Advisory offering contact sales@isportconnect.com