How To Bring Your Sports Travel Programme And Sustainability Efforts Together
By Community | November 3, 2021
In the week the COP26 Summit kicks off and many of the world's major nations look at how they can come together in order to make the world a much more sustainable place, our friends at ATPI look at how to replicate this with your sports travel.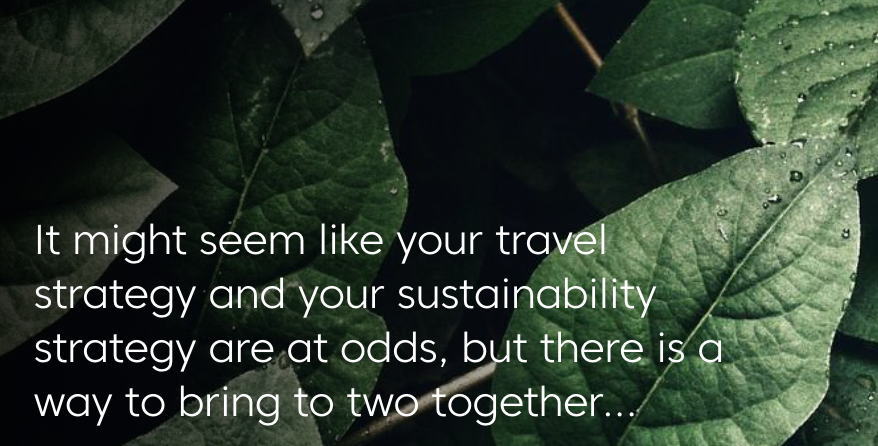 Prior to 2020 we saw a collective conscience raised in regards to caring for the environment and limiting our impact on it – an approach that even extended to sports travel and events.
Although the outbreak of the Covid-19 pandemic took priority last year, we are now seeing more organisations turn their attention back to the implementation of sustainability policies and ESG initiatives.
The good news for travel managers is that travel doesn't have to be at odds with your team's wider sustainability targets. There is a way to achieve a travel strategy that delivers what your organisation needs while also limiting its impact on the environment.
"Although offsetting your carbon footprint remains a quick fix rather than offering a long term solution, it's still an important part of limiting our impact on the planet."
Before doing anything, it's important to talk to those closest to your travel programme – your travel managers, bookers and team. Gathering their opinions on what kind of changes would make the biggest impact, and importantly be the most achievable, is essential in creating a sustainability strategy that is realistic for your team – one that will produce results and fit your culture.
Carbon offsetting
Although offsetting your carbon footprint remains a quick fix rather than offering a long term solution, it's still an important part of limiting our impact on the planet. Over 30 IATA member airlines have pledged to invest in carbon reduction projects by developing carbon offset programmes to neutralise their emissions. If it's possible to travel for business using these airlines then teams can rest assured that they are making serious conservation efforts.
Further details of which airlines are involved in carbon offsetting can be found here. Your TMC should also be able to advise you in regards to adding C02 reporting to your current travel data, which will enable you to make more informed decisions when it comes to travel.
Questions to ask a prospective TMC about their sustainability efforts:
Can you negotiate with hotel suppliers and airlines, selected due to their sustainability efforts, to secure corporate rates and offers?

Do you have extensive and up-to-date knowledge of sustainability programmes implemented by travel suppliers and airlines currently?

How do you share updates on suppliers' sustainability efforts?

Are you able to provide carbon reporting as part of travel data reports?

Are you able to provide bespoke reports? Is there a limit to how many reports can be provided per month/year?
Can travel data be presented in a dashboard format? Is it possible to customise this dashboard for our organisation?

Will you provide analytics showing our key travel trends? And advise on how we can use this to develop a more sustainable travel programme?

Can you provide advice regarding the sustainability efforts of our industry peers?

Are you able to offer us choice when it comes to how we offset our carbon emissions?
What to look out for in your travel technology if achieving a more sustainable approach to travel is a priority for your organisation:
If your organisation is sending sustainability to the top of its travel agenda then it's vital that your travel booking tool can help guide bookers into making more environmentally-friendly travel choices. Booking tools that clearly show carbon emissions, indicate which options fall within your organisation's travel policy or offer more sustainable travel alternatives will be important as your organisation takes steps to become greener.