From Beijing To The Blockchain: Looking Ahead To 2022
December 15, 2021
In his final iSportConnect column of the year, Tim Crow looks ahead to the sports business in 2022 and picks his themes to watch.
In common with every other human enterprise on the planet, sport has lived through two of the most disrupted peacetime years in its history, where the only certainty was uncertainty. With the latest variant of the virus surging, we can expect more of the same in 2022.
But although humanity is clearly a long way from ending the pandemic, we are at least learning to live with it, and in that context sport has never been more important, whether as a reassuring metaphor for society's resilience or – as it always has been, and aways will be – as a glorious escape from the everyday.
"There will never be a tougher year to be an IOC or FIFA sponsor."
In the first year of this century, Nelson Mandela famously said that sport has the power to change the world: in 2022, maybe it's more than enough for sport to focus on doing the very best job it can of entertaining us all brilliantly, at every opportunity.
Along with the certainty of uncertainty, the next sporting year is also going to be about the certainty of controversy, as it will begin and end with two of the most controversial sporting events in history: the Beijing 2022 Winter Olympics, which was guaranteed to be a geopolitical and human rights lightning rod even before it was superheated by Peng Shuai and the WTA; and the Qatar 2022 FIFA World Cup, another human rights lightning rod, and the final 'gift' of the disgraced Blatter-era FIFA Executive Committee and its most infamous vote.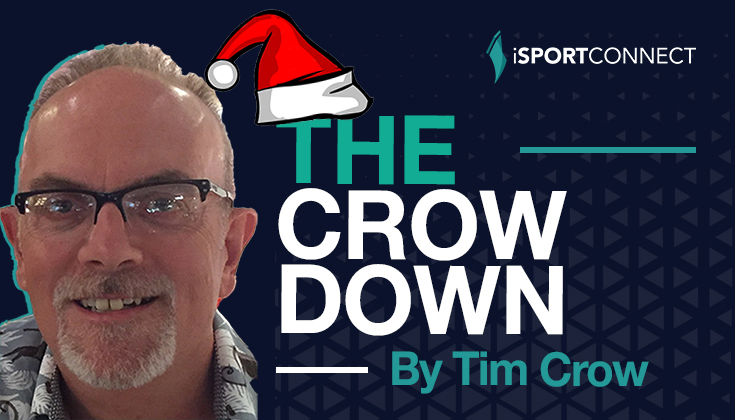 Their reputations are of course lost for ever. For others, theirs will be on the line in 2022. There will never be a tougher year to be an IOC or FIFA sponsor. David Beckham has chosen to step into the firing line as a highly-paid ambassador for the Qatar World Cup. And when it all starts on the slopes in February and in the desert in December, the athletes will take the stage as performers and, no doubt in some cases, as activists too. As always, they will make history, whether on the pitch or on the podium. As always, the fans cannot wait. But there will be many in Lausanne and Zurich who cannot wait for it to be over.
Elsewhere, as sport attempts to recover from the financial impact of the pandemic, we can expect to see some familiar trends continue into 2022, and I expect two in particular to dominate: private equity investment, and crypto sponsorship.
With sport desperate for money at all levels, and a tsunami of private capital looking for investment opportunities wherever it can find them, stakes in sport will continue to be bought and sold like never before. New owners mean new stories too, and few will make as many headlines as Newcastle United next year, as their new owners attempt to sign new players, new sponsors, and avoid relegation from the Premier League. I wonder if we will see a behind the scenes documentary. There would certainly be no shortage of potential buyers.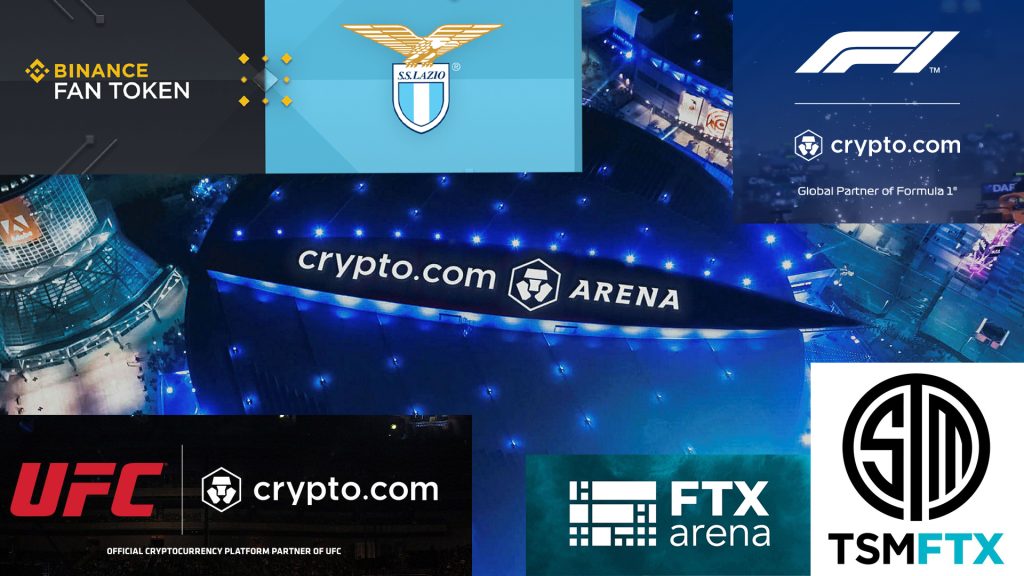 Meanwhile in sponsorship, the dominant trend is the rise and rise of the crypto sector, which went from less than thirty sponsorships globally in 2020 to over three hundred in 2021, and from low millions to high billions of contracted revenue. Much of the current commentary around this trend suggests that it is either holy grail or poisoned chalice. As always, the reality is somewhere in between.
First, there's a larger question here about where we are in the mass adoption of web 3 tech. As we saw in the first two global tech breakthoughs, the internet and mobile, mass market traction only occurs once the underlying tech has one billion users.
"In my view esports and gaming is much better placed to benefit from blockchain technology than traditional sport in the short to medium term."
Crypto adoption is growing, but right now it's incredibly niche and will have to prove its utility to consistently win and retain enough new users to make itself viable. Sport is going to be at the cutting edge of this challenge, but the winners and losers are not going to be decided by who has today's biggest crypto sponsorship, but who has the best long-term web 3 strategy. In 2022, we'll start to see that play out. 
Second, in my view esports and gaming is much better placed to benefit from blockchain technology than traditional sport in the short to medium term, for the simple reasons that the gamer demographic has a much higher overlap with early crypto adopters than the traditional sports fan, and that behaviourally gamers are old hands at buying in-game assets, which are natural use cases for NFTs, for example. Blockchain gaming is going to be huge, it will happen fast, and 2022 will be where it starts.
Read Tim's previous piece here – 'Faster, Higher, Stronger: LA28 On Track For Olympic Sponsorship Revenue Record'