FIBA And Two Circles Form D2C Strategic Venture With Courtside 1891
March 30, 2022
FIBA, the International Basketball Federation, and sports marketing and data technology company Two Circles today announced a long-term strategic venture that will revolutionize the direct-to-consumer market for basketball content globally.
Aligning with FIBA's vision to make basketball the world's most popular sports community and the strategic objective to enlarge the FIBA family, the partnership will see FIBA and Two Circles develop, market and commercialize a completely new direct-to-consumer offering under the Courtside 1891 brand. 
The new Courtside 1891 product aggregates scores, streams and schedules from a wide variety of basketball events and leagues across the globe. This comprehensive content offering, combined with a fresh and unique new brand, represents a bold and innovative departure from the typical digital offerings of sports federations.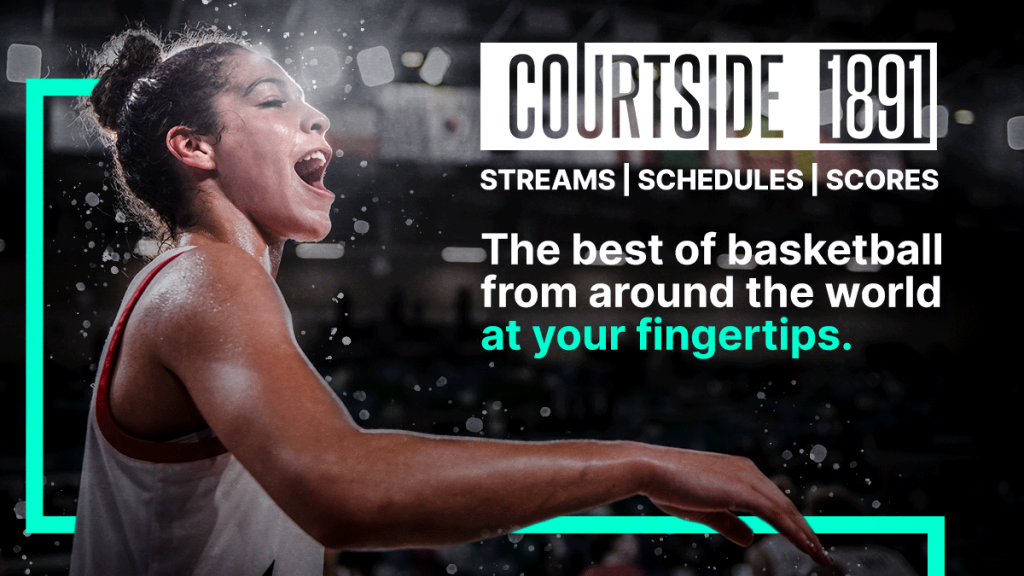 The initial launch product for Courtside 1891 was made available on limited release for the recent FIBA Basketball World Cup 2023 second window of qualifiers, played in February across the FIBA regions.
The Courtside 1891 venture will enable FIBA to develop direct, long-term fan relationships worldwide and build a greater understanding of global basketball fan behaviors and attitudes to help create new products and strategies. It will also create opportunities to deliver greater exposure and visibility for FIBA competitions alongside pan-regional and domestic leagues worldwide.
Andreas Zagklis, FIBA Secretary General, said: "We are delighted to embark on this venture with Two Circles. Growing the global profile of basketball and unifying the basketball community is a fundamental piece of our vision. With Two Circles' expertise in digital strategies that engage audiences and grow direct relationships with fans, this partnership has already provided a new digital platform that all members of the FIBA Family will benefit from and will create unprecedented levels of engagement with our basketball fanbase."
Gareth Balch, CEO of Two Circles, added: "Direct relationships with fans has become a valuable currency as sports properties transition from the analogue age of broadcast TV to the era of digital consumption and distribution. As an international federation, FIBA has a track record of innovation, and we are excited with the impact our data-driven approach can have in pushing the boundaries and initiating FIBA's next phase of media distribution and digital fan engagement."
FIBA and Two Circles' partnership, which will initially run until 2029, has seen Two Circles invest substantial capital to develop new digital platforms and create a dedicated team covering product strategy, sales, marketing, data management and analytics.
Live streaming via Courtside 1891 is available in all key markets through free and paid subscriptions via all major browsers and operating systems. While fans can currently subscribe to live streams of FIBA's national team events, access live scores from almost all leagues around the world and view highlights from a growing number of competitions, the ultimate vision is to create a truly personalized content feed for each individual basketball fan.
As part of priority developments planned for the service, Courtside 1891 will also become a hub to discover live content on other platforms, becoming the easiest place for fans to discover where and when they can watch live basketball from a range of competitions. Through this, FIBA will be supporting its broadcast partners in delivering FIBA action to the widest audience possible.