Masterclass+
Sports Content Protection and Anti-Piracy Summit
When: November 9, 2023 - November 9, 2023
Where: Pinsent Masons, London
Join us for the "Sports Content Protection and Anti-Piracy Summit," where we unite to fortify the integrity of sports content distribution against piracy. At Pinsent Mason in London, on Thursday 9th November, we delve into safeguarding platform integrity, preserving media rights, and securing a premium, valued sports media ecosystem for fans.
We commence with insights from Mark Lichtenstein (Chairman, Sports Rights Owners Coalition) into the challenges and solutions for sports media rights protection and secure distribution. The summit will feature panels and discussions, including NBA, DFL, beIN and Warner Bros. Discovery, covering topics such as optimising content distribution through media platforms whilst maintaining defences against piracy threats.
You will discover new research from YouGov, who will provide a deep dive into the landscape of sports piracy and the motivations behind illegal streaming. This will set the stage for practical considerations for rights owners in combating live event piracy with current legal frameworks.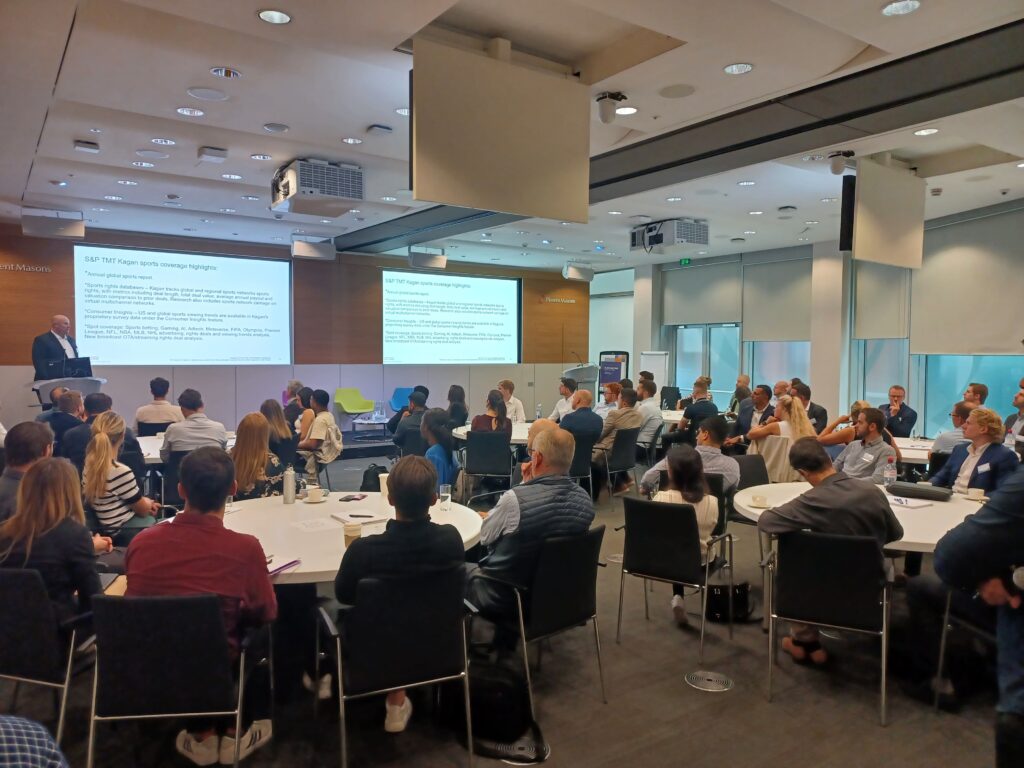 Following a networking opportunity, the event transitions into exploring holistic legal strategies aligned with sports content protection. Discussions will span across operational enforcement, strategic partnerships, and legislative advocacy, with insights from leading experts in the field.
The summit also includes roundtable sessions focused on international rights protection, legal perspectives on piracy, monetization strategies amidst piracy challenges, and future-proofing content protection.
Pioneering anti-piracy strategies will be showcased, leveraging advanced tech expertise with real-time detection and comprehensive digital protection discussions led by top figures from La Liga.
The day will conclude with strategic sessions on capitalizing on piracy challenges to develop a commercial strategy and converting fans to subscribers (Sky and FIBA).
This event is a must-attend for industry professionals, including legal, tech and rights directors, looking to navigate the complexities of sports content protection and anti-piracy in today's digital age. Join us for a day of insightful dialogue with registered organisations, including The Premier League, FA, Formula 1, ACE, BT, DAZN, FIFA, IMG, Disney, Google, TikTok, EA Sports, Vodafone, Alliance for Intellectual Property, UK IPO and ATP Media, and stay ahead in the dynamic sports industry.
If you are a sports rights holder or broadcaster please register for one of the limited places on the day HERE. If you are solution provider looking to attend, we have a limited number of places for event partners. Please contact Joe.rowland@isportconnect.com for more information.
REGISTER INTEREST
Guest Speakers
Mark Lichtenstein
Chairman, Sports Rights Owners Coalition
Steve Nuss
Director, Media Distribution, NBA
Oliver Pribramsky
Head of Rights Management, DFL
Sean Miller
Consumer Lead - Sport, YouGov
Stephen Townley
International Neutral, Judicial Arbitration and Mediation Services, Inc. (JAMS) and Special Counsel, Sport & Entertainment Brands, Stobbs
Cameron Andrews
Legal Director, Anti-Piracy, bein
Trevor Albery
VP, Legal, Content Protection & Analytics, Warner Bros. Discovery
Tom Nener
Partner, Risk Advisory Services, Intellectual Property, Pinsent Masons
James Clark
GM Media & Entertainment, GeoComply
Lee Kent
Anti-Piracy, beIN Media
Guillermo Rodriguez
COO - LaLiga Content Protection, La Liga
Juan Rotger
Head of Global Content Protection, La Liga
Brian Walshe
Rights Holder Marketing Manager, FIBA Media
George Lawson
Head of Commercial Strategy, Sky
The Location
Pinsent Masons, London