Masterclass+
iSportConnect's 2022 Broadcast & OTT Masterclass
When: May 10, 2022 - May 10, 2022
Where: Twickenham Stadium, London
iSportConnect's 2022 Broadcast & OTT Masterclass will be taking place on Tuesday, May 10th at Twickenham Stadium in London.
iSportConnect's Masterclass Series are sector specific and identify important emerging trends and developments across the business of sport. An invitation-only event for our executive community of senior executives, our events provide a media/agency free opportunity to network and learn with like-minds, building the relationships that will change our industry for the better.
While new distribution options have opened up opportunities for content providers, they have also created challenges to go with them. Reaching viewers and fans is easier than ever before but the proliferation of platforms means it can be harder too.
Join the debate with thought leaders in learning the new developments in Broadcast & OTT, and how sport and non-sport is event evolving its content distribution.
Updates
Full lineup and final speakers revealed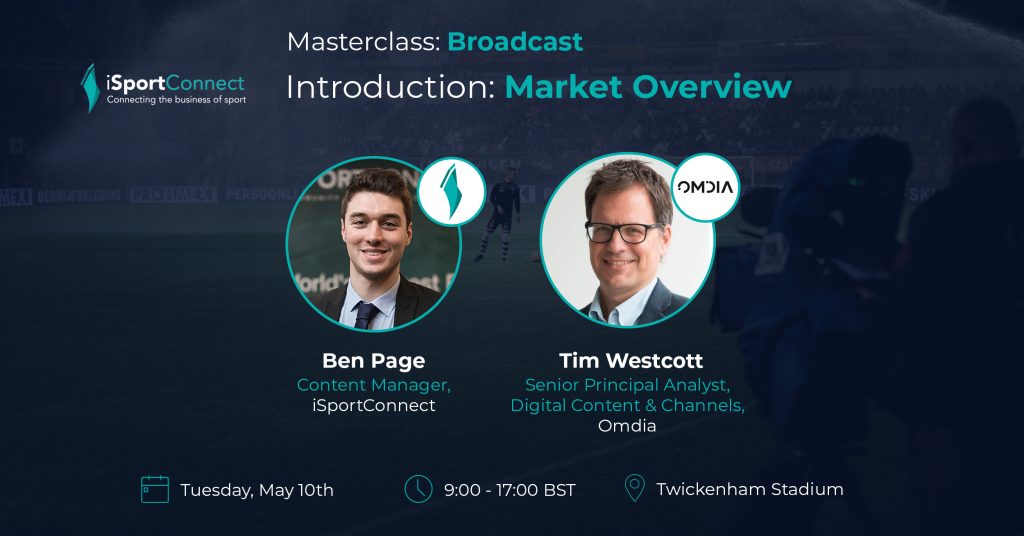 Tim Westcott – Senior Principal Analyst, Digital Content & Channels – Omdia
Tim heads Omdia's research into TV and video programming and channel distribution, including investment in programming by channels and online video platforms, availability of linear channels and on demand services, and sports and movie rights. Tim joined Omdia's predecessor company Screen Digest in 2004, where his areas of focus included TV production, animation, sports rights, and public broadcasting. He also edited more than 100 editions of the monthly Media and Technology Digest (formerly Screen Digest). Before that, Tim worked at the European Audiovisual Observatory in Strasbourg, France, and in a variety of journalism roles including the Financial Times Group, EMAP (now Ascential), and Television Business International.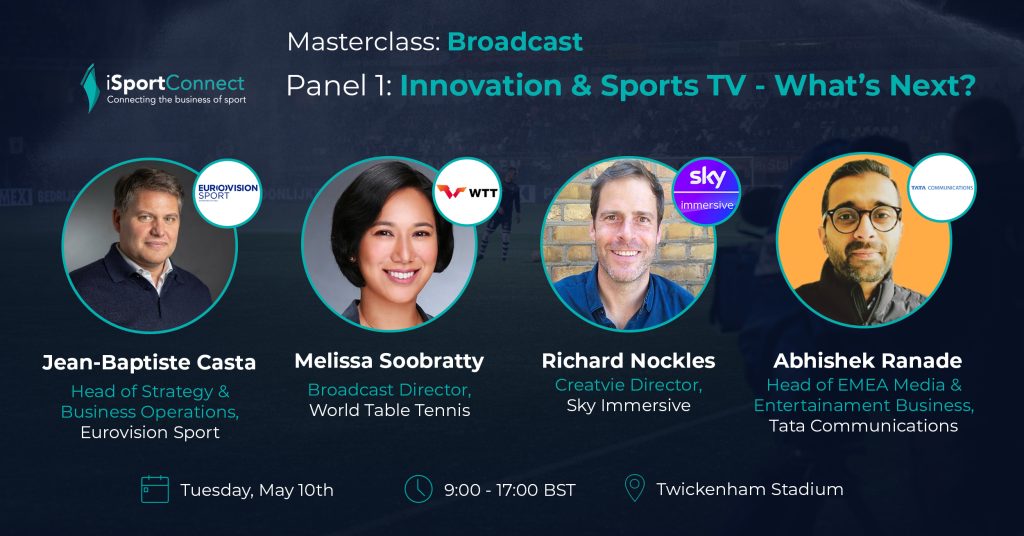 Melissa Soobratty – Broadcast Director – World Table Tennis
Melissa Soobratty is the Broadcast Director at World Table Tennis (WTT) and oversees the global commercial broadcast strategy, broadcast production and innovations to expand the appeal and reach of the sport.
She has accrued a wealth of experience in the fields of sports media, OTT, business development, strategy and production over the years having been based in both Europe and Asia. Her previous roles include Vice President, Media at Football Marketing Asia (FMA), Business Development Director, APAC at Endeavor Streaming plus commercial roles at StarHub, Setanta Africa, Fox Sports and BBC Worldwide.
She is passionate about innovation, levelling the equality and diversity playing fields through empathetic leadership and supporting new talent to rise.
Abhishek Ranade – Head of EMEA Media & Entertainment Business – Tata Communications
Abhishek is a seasoned TMT (technology-media-telecom) professional based in London, with experience in building and managing multi-million-dollar businesses from scratch. Leading the Tata Communications broadcast, sports and service provider business in EMEA, he is commercially astute with the ability to build beneficial relationships across companies, continents and win transformational deals. Demonstrated ability to streamline business operations, improve processes to drive growth and profit.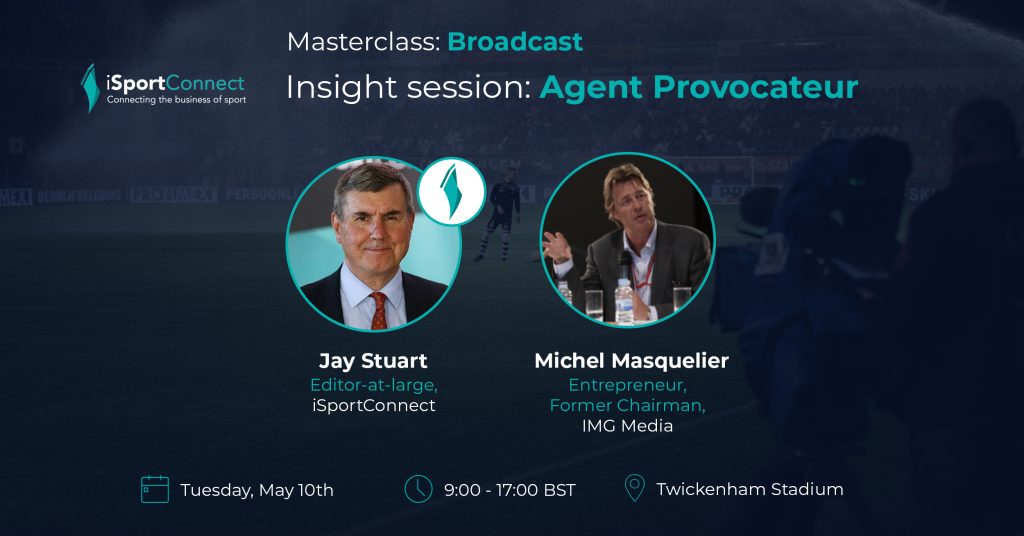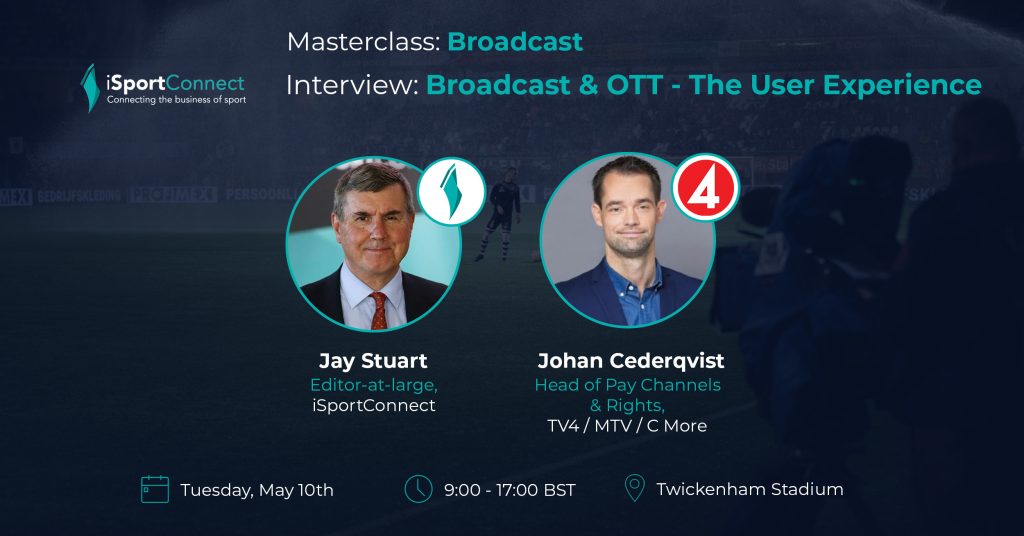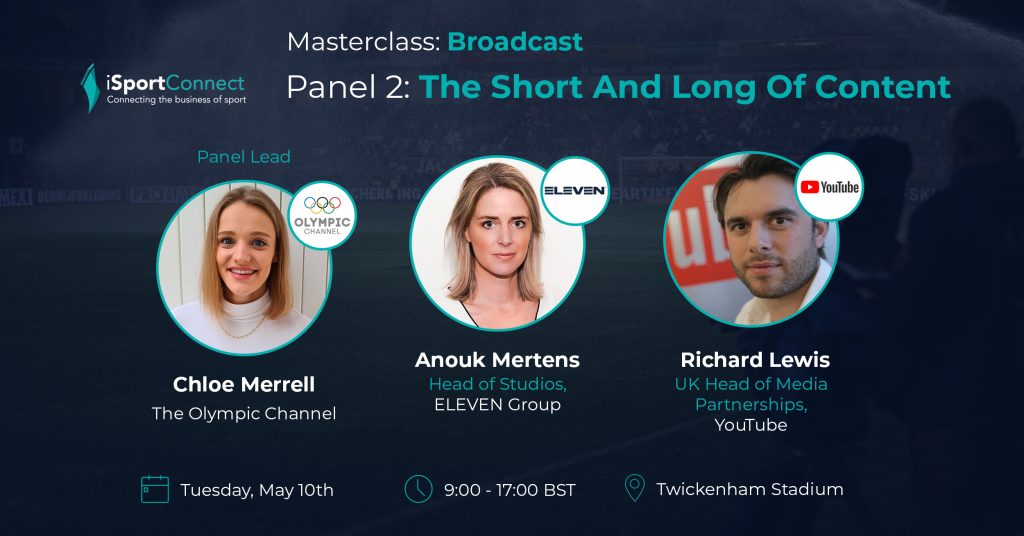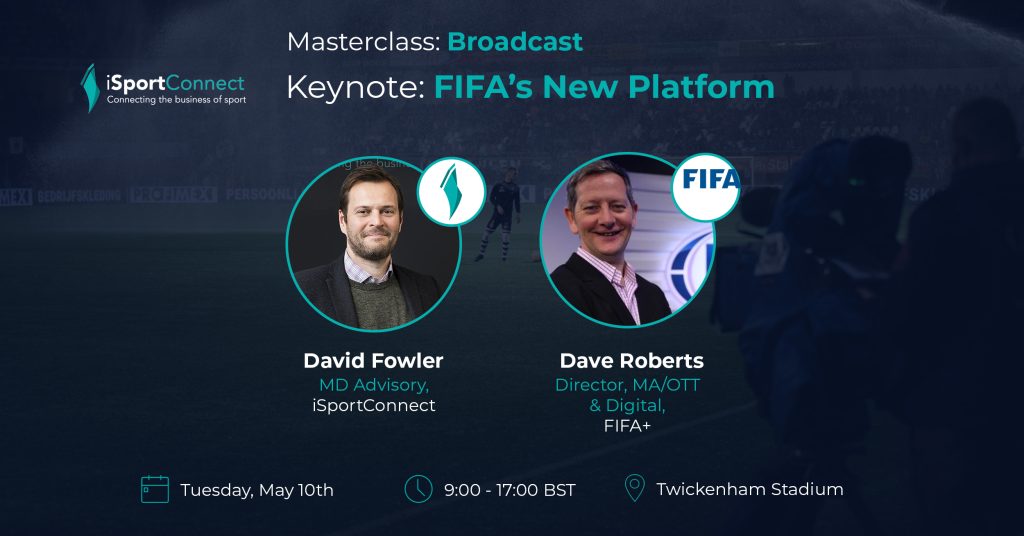 April 12 – FIFA, ELEVEN, Sky, TV4 & more added to Broadcast & OTT Masterclass speaker lineup; Agenda revealed
You can now find our full agenda at the bottom of the page, here are some of our new speakers…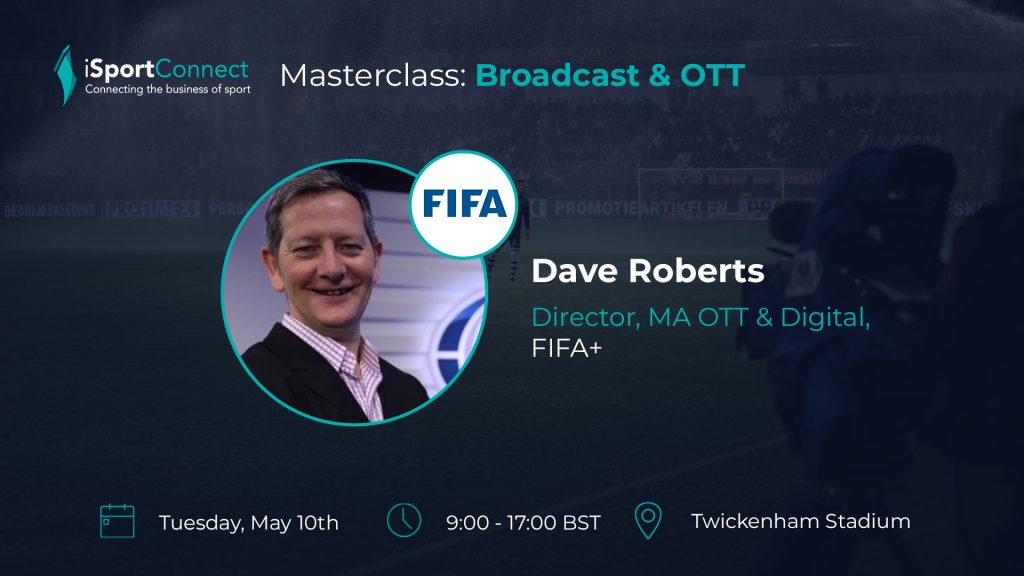 Dave Roberts – Director MA OTT & Digital – FIFA+
Dave is a senior digital and broadcast media executive that specialises in the sports sector. UK born but with a storied career that has given him senior global experience with the likes of ESPN, SKY, Discovery, and Fox.
Currently 'Director, MA/OTT & Digital' inside the Commercial Division of FIFA, his responsibilities centre on developing the digital future of football's world governing body and it's 211 Member Associations in areas of D2C, digital media and live production.
As former Vice President of Fox Sports, where he headed its sports business development unit, he also enjoys a full media production background having held positions as Senior Executive Producer, TV host and commentator.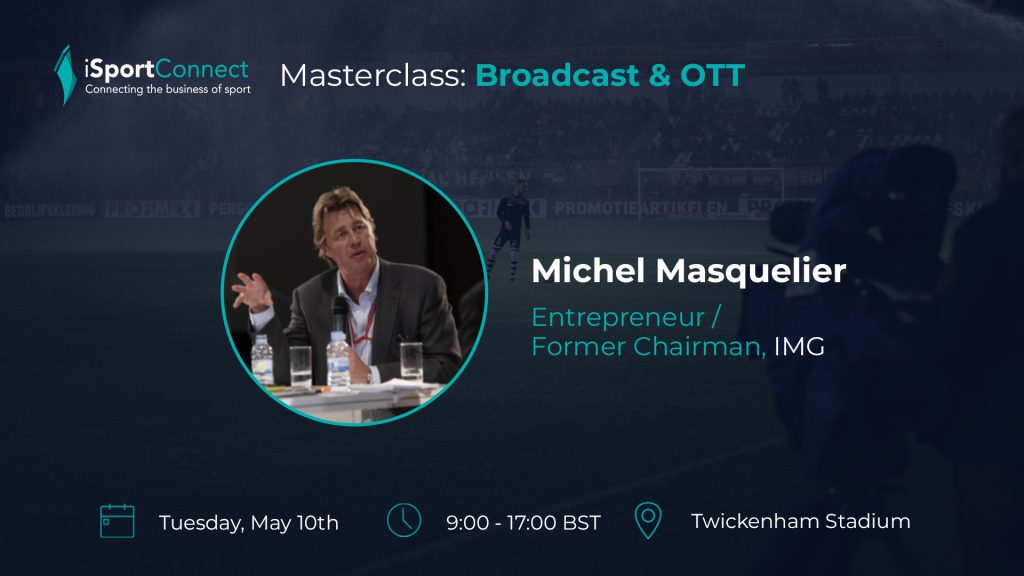 Michel Masquelier – Entrepreneur / Former Chairman of IMG Media
Belgian born Michel Masquelier graduated with a degree in Law from the University of Louvain in 1984, before leaving his homeland behind to discover the world of international sport business in London. In 1985 Masquelier began his career in the UK working for the now international sports media giant IMG (International Management Group) as an
intern. In 1990 he became a marketing consultant for the International Olympic Committee ahead of the Albertville
Winter Games in 1992.
In 1993 he opened an IMG office in Belgium where he became a promoter for the Belgian Open of golf and tennis, as well as organising various concerts. He then became involved in the monetisation of media rights in 2000 for some of the most popular sporting events in the world (Wimbledon, Moto GP, Masters series, Americas Cup, Rugby Wold Cup and different professional football leagues). Consequently Masquelier became Director of Sales, before being promoted to President of IMG Media (production and distribution division) in 2009.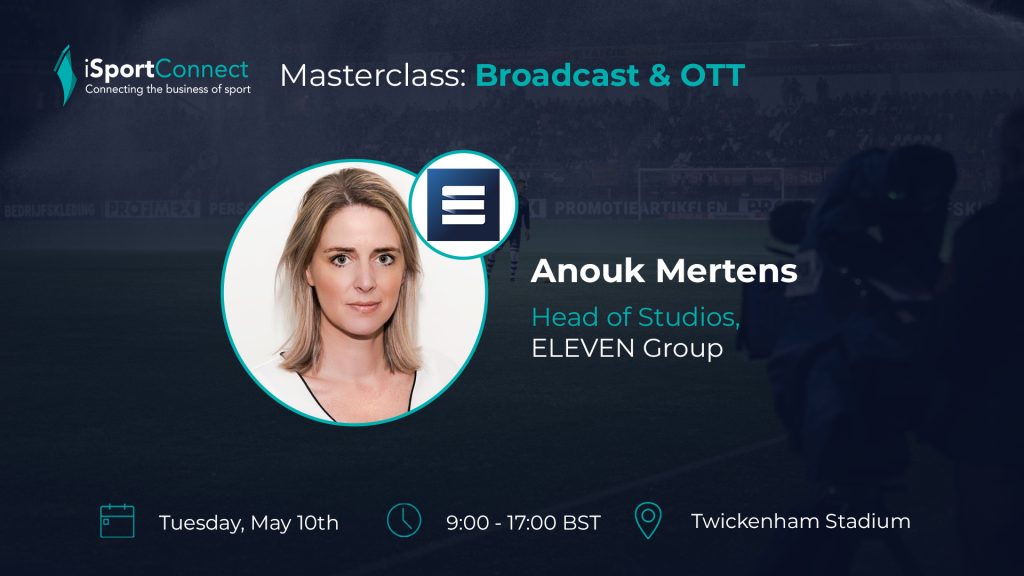 Anouk Mertens – Head of Studios – ELEVEN Group
Anouk leads ELEVEN's studio capabilities and is CEO of NEO Studios. She creates award winning premium content for the Group's network of platforms and for 3rd party distributors. Anouk joined ELEVEN in 2015 as Belgium MD and was Group COO between 2018 and 2021.
She has previously held senior roles with cable platform Telenet and media company Sanoma in Belgium. Anouk grew up a Beerschot supporter, but has developed Leeds United sympathies after the making of NEO's documentary Take us Home.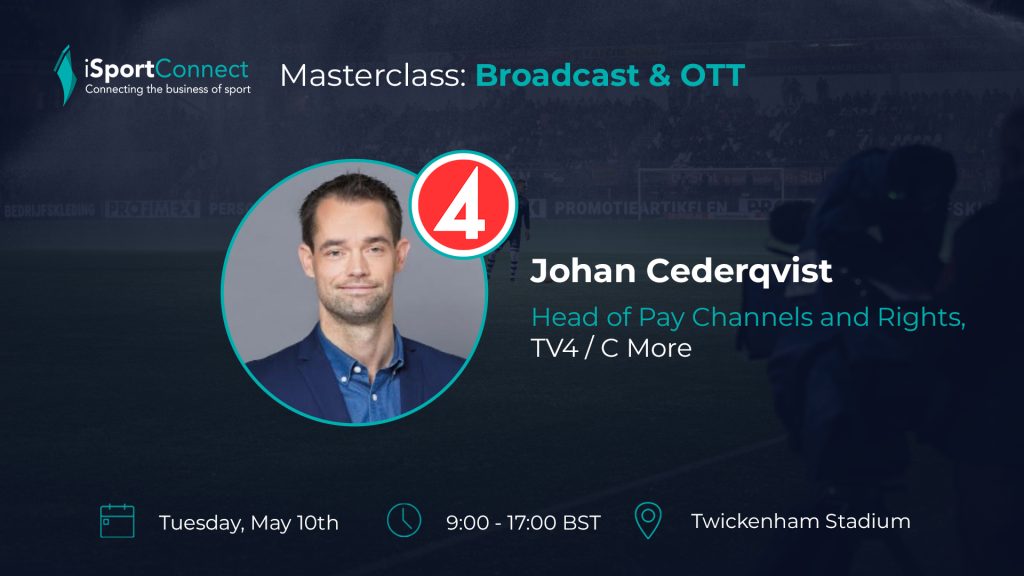 Johan Cederqvist – Head of Pay Channels & Rights, TV4 & C More
Johan is Head of Pay Channels and Rights for TV4/MTV/C More, a part of Telia Company. Responsibilities include pay channels content and revenue across the Nordics as well as acquisition of sports rights. Has previously held positions as Head of Sports and Head of Sports channels and rights. Before joining the company, worked at IMG and SBS (now Discovery).
TV4 and MTV are the leading commercial channels in Sweden and Finland, and C More offers 17 pay channels and an SVOD service throughout the Nordics. Sports rights include, domestic ice hockey leagues, FIFA World Cup, UEFA European Championships as well as UEFA Champions League, La Liga and Serie A. C More is part of Telia Company, a major telecommunications provider and TV operator.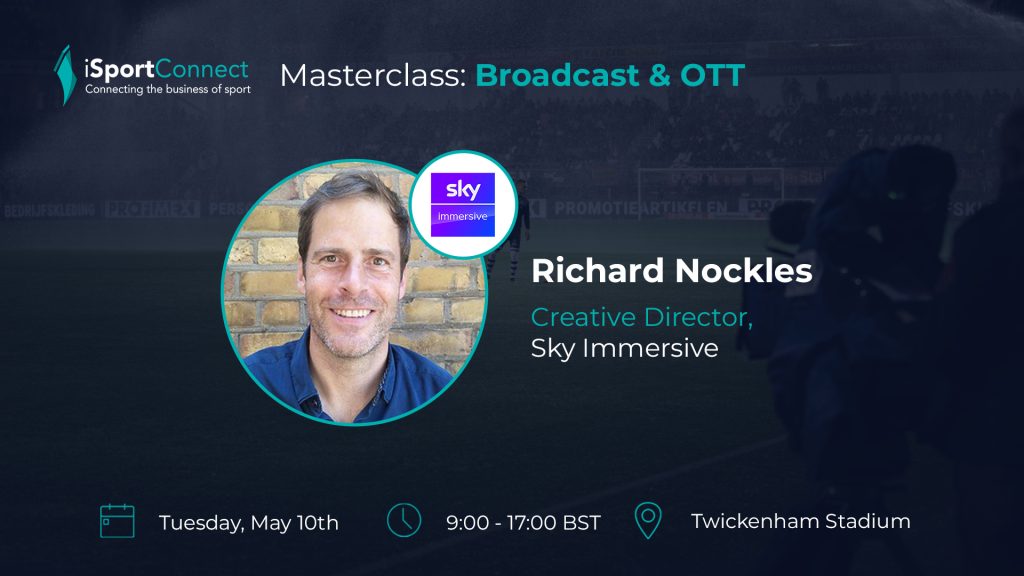 Richard Nockles – Creative Director – Sky Immersive
Richard Nockles has been at the cutting edge of immersive technologies since 2011, producing XR films for Google, the UN, SKY, BBC, Channel 4 as well as developing custom experiences for brands and advertisers across a range of interactive formats.
Currently working as Creative Director at Sky Immersive, Richard has helped shape and accelerate the output for the broadcaster's in-house production team across sports, drama and documentary. Richard sees the integration of game engine and holographic capture as the evolution of entertainment, and develops content across a range of genres and experiences for VR and AR platforms.
Tuesday, 5th April – YouTube and Eurovision Sport added to lineup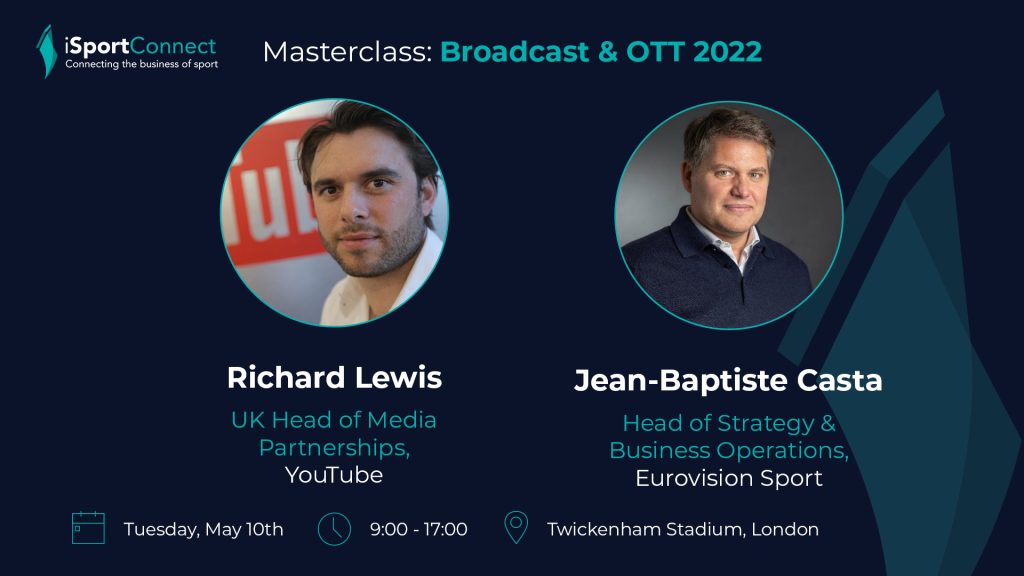 Richard Lewis – UK Head of Media Partnerships – YouTube
Richard joined YouTube in 2012. He and his team are the custodians of the Media, Sport and Health Company partnerships for YouTube in the UK. He is responsible for implementing the commercial frameworks and global distribution initiatives for YouTube partnerships with the UK's leading content producers, broadcasters, leagues, networks, distributors and health care providers.
Previously he held executive positions at HTC, Sony Pictures and Paramount Pictures. A keen sportsman but confident far beyond his abilities in both cycling and triathlon. Husband and proud father of three.
Jean-Baptiste Casta – Head of Strategy & Business Operations – Eurovision Sport
Jean-Baptiste Casta took over the role of Head of Strategy & Business Operations of Eurovision Sport in February 2021, stepping up from the position of Head of Business Development, a role he held since January 2019.
Before joining the EBU, Jean-Baptiste was SVP Acquisition & Operations at Sportfive International, owned by French Lagardere Sport, where he was part of the Management Board. Jean-Baptiste joined Lagardere Sport in 2008 as New Media Director, after having worked 5 years for French TelCo SFR, within Strategy and Sport Rights departments.
Jean-Baptiste began his career as Business Development Manager at DigitalRum in 2001, a UK based startup developing shopping platforms for TelCos.
Born in France, Jean-Baptiste (aged 46) was educated at University of Marne La Vallée where he gained a Bachelor in Economics. He holds a master's degree in International Marketing from Neoma Business School in France as well as from Universidad de Deusto in Spain.
What will we be covering during the event?

The Evolution of Broadcasting
How have broadcasters adapted to the technological challenges of the cross-platform ecosystem? What are the most effective and scalable solutions for optimising content delivery and monetisation potential?
The Challenges of Being Linear
How can free-to-air broadcasters improve streaming and personalisation to remain relevant and effective for advertisers? How are FAST (free ad-supported streaming) services developing? How do content formats need to change? What are the implications for the rights market?
What's Next for Viewers?
How far away are AR and VR experiences? Will they become must-haves for audiences? What other innovations lie ahead? How can companies build partnerships to promote sustainable innovation?
Making Sports Content Pay
As cord-cutting continues, how can pay-TV companies and platforms adapt their content offers to retain and grow the subscription base? What lies ahead in terms of unbundling? Or aggregation?
Our Host Venue
A huge thank you must be in order to our hosts for the day, London's Twickenham Stadium.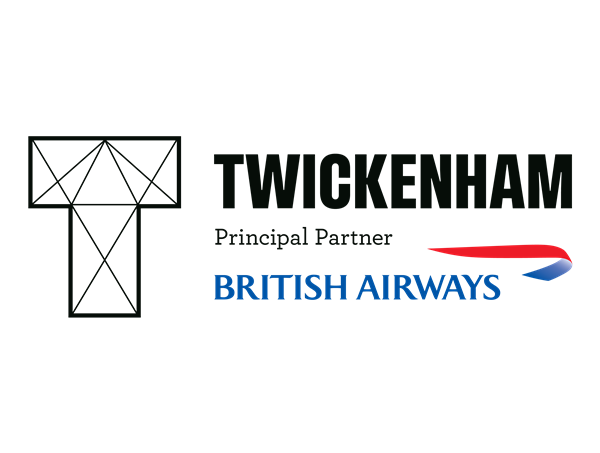 REGISTER INTEREST
Guest Speakers
Richard Lewis
UK Head of Media Partnerships – YouTube

Jean-Baptiste Casta
Head of Strategy & Business Operations - Eurovision Sport

Dave Roberts
Director MA OTT & Digital - FIFA+

Anouk Mertens
Head of Studios, ELEVEN Group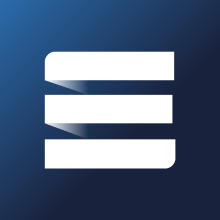 Johan Cederqvist
Head of Pay Channels & Rights, TV4 & C More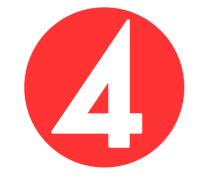 Richard Nockles
Creative Director - Sky Immersive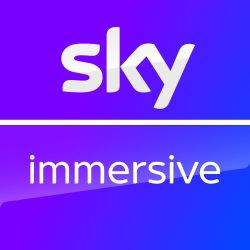 Michel Masquelier
Entrepreneur / Former Chairman of IMG Media
Melissa Soobratty
Senior Media Director - World Table Tennis

Abhishek Ranade
Head of EMEA Media & Entertainment Business - Tata Communications

Tim Westcott
Senior Principal Analyst, Digital Content & Channels - Omdia

The Agenda
9:00 – Doors Open for networking
10:10 – Welcome from iSportConnect
10:15- 10:25 – Market Overview by iSportConnect
10:25-11:10 – Panel 1: Innovation & Sports TV: What's Next?
11:10-11:30 – Coffee Break
11:30-12:00 – Structured Networking/Workshop
12:00-12:30 – The Short & Long of Content
12:30 – 13:00 – Agent Provocateur
13:00 – Lunch
14:15-15:00 – Panel 2: Broadcast & OTT – The User Experience
15:00-15:30 – FIFA's New Platform
15:30 – Networking Drinks
Download full agenda
The Location
Our Broadcast & OTT Masterclass will be taking place at Twickenham Stadium, London.