Masterclass+
iSportConnect Masterclass+ – How to monetise Gen Z fan engagement
When: March 7, 2023 - March 7, 2023
Where: Omdia, 240 Blackfriars Road
iSportConnect Masterclass+ events provide senior executives with a platform to share and debate the opportunities and issues facing the business of sport.
They are half day invitation-only events which focus on solving real industry challenges through peer group discussion and provide an opportunity to network and learn from like-minds, building the relationships that will change the industry for the better.
Topic Background:
According to a 2021 Bloomberg report, Gen Z account for $360 billion in disposable income. Businesses are trying to figure out how to market to this generation and many struggle to get them to buy, especially as their spending habits differ significantly from previous generations.
Workshop 1 – How to convert your Gen Z audience into customers
Discussion Topics:
● How important is the Gen Z audience?
● What successes or failures have you experienced from yourattempts to monetise Gen Z audiences?
● Where do you start if you want to monetise Gen Zaudiences?
● How do you grow with Gen Z as their disposable incomegrows?
Workshop 2 – How to make your property a priority for Gen Z brands
Discussion Topics:
● What Gen Z brands are leveraging sports and entertainment properties most effectively?
● What are the must-have partnership assets that Gen Z brands are looking for?
● What new capabilities do rights holders need to acquire to successfully retain Gen Z brand partner
REGISTER INTEREST
Guest Speakers
Maria Rua-Aguete
Senior Research Director, Media and Entertainment, Technology Fellow, Omdia

Kahlen Macaulay
Senior Manager, International Sports Partnerships, Snap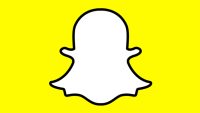 Max Signorelli
Principal Analyst, Media & Entertainment, Omdia

Craig Edmondson
CCO, Fnatic
The Agenda
9:30: Registration and Networking
10:00 – Data Presentation – Gen Z Sports Consumption Trends
10:15 – Panel: Monetizing Gen Z Fan Engagement
11:00 – Workshop 1 – How to convert your Gen Z audience into customers
11:45 – Networking
12:15 – Workshop 2 – How to make your property a priority for Gen Z brands
13:00 – Lunch
14:00 – End of Masterclass
The Location
Omdia (Informa PLC),
240 Blackfriars Road
London
SE1 8NW