eMasterclass Series: The Future of Content Distribution
When: August 19, 2021 - August 19, 2021
Where: Online Event
While new distribution options have opened up opportunities for content providers, they have also created challenges to go with them. Reaching viewers and fans is easier than ever before but the proliferation of platforms means it can be harder too.
How can you "fish where your fans are" when those fans are pretty much all over the place and more slippery to connect with and hold on to than ever before? How do you deliver what they want to see when, where and how they want to see? And how can you monetize your rights most effectively?
iSportconnect's eMasterclass on Content Distribution will bring together top thought leaders from technology, sports and media to provide practical and actionable ideas on how content providers can best navigate the world of broadcast, mobile and OTT to maximize the global value of their content.
Thursday, August 12th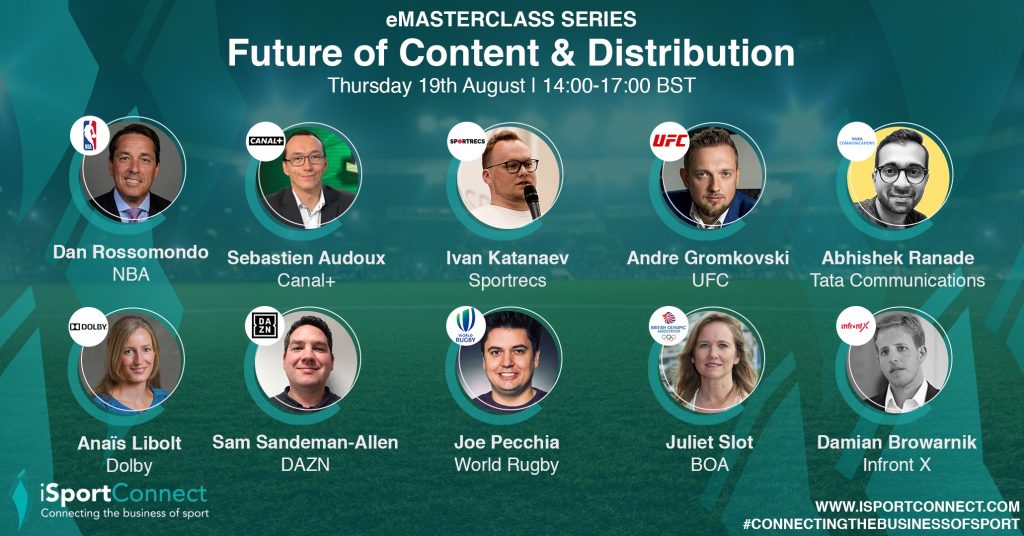 Session 1: Emerging Trends in Content Distribution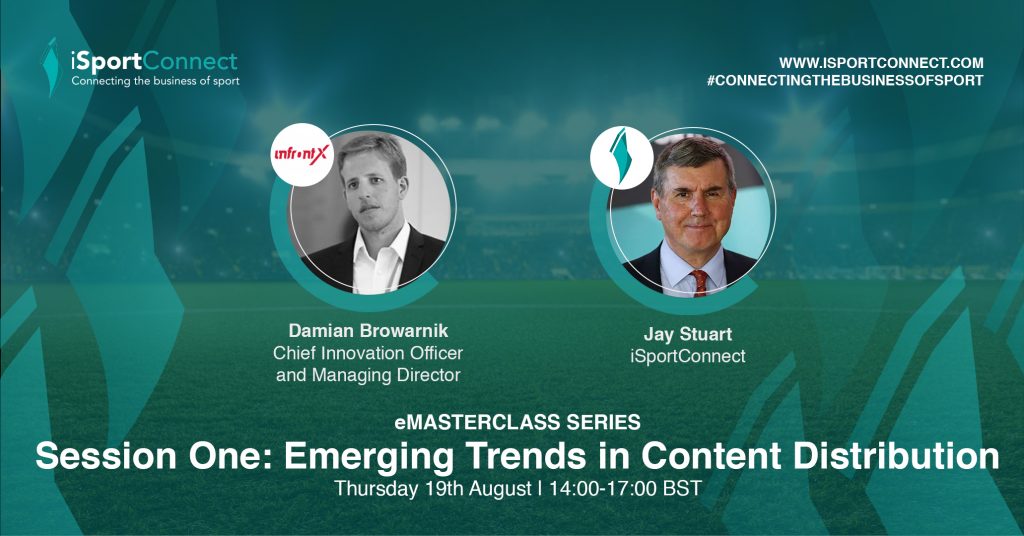 Session 2: From Satellite to the Cloud: New Approaches to Delivering Content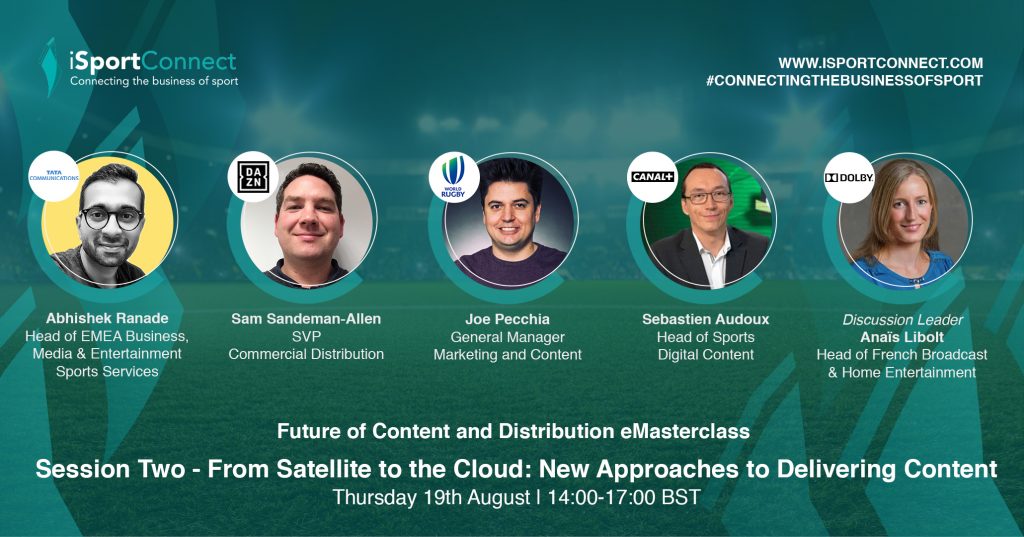 Session 3: Exploring Diverse Monetisation Pathways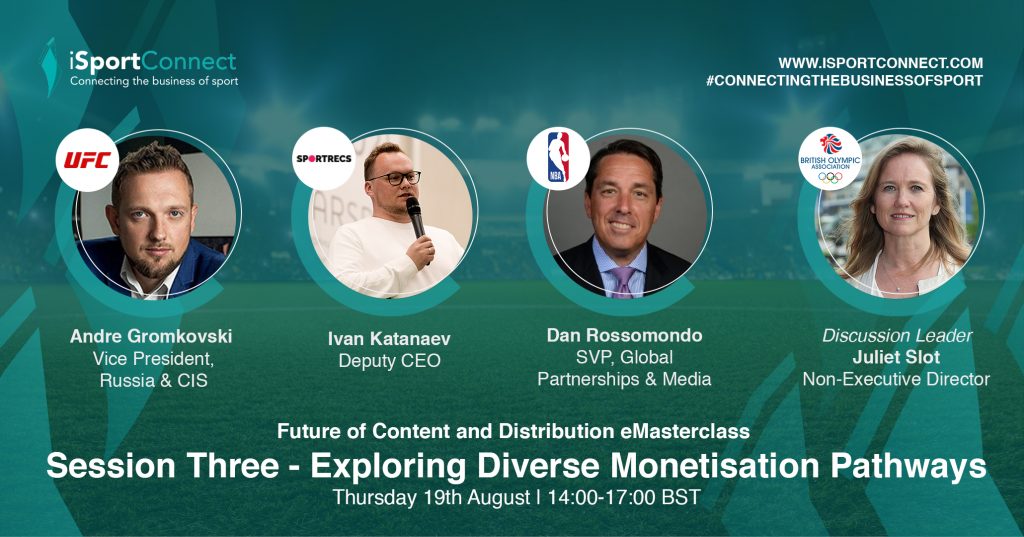 Thursday, August 5th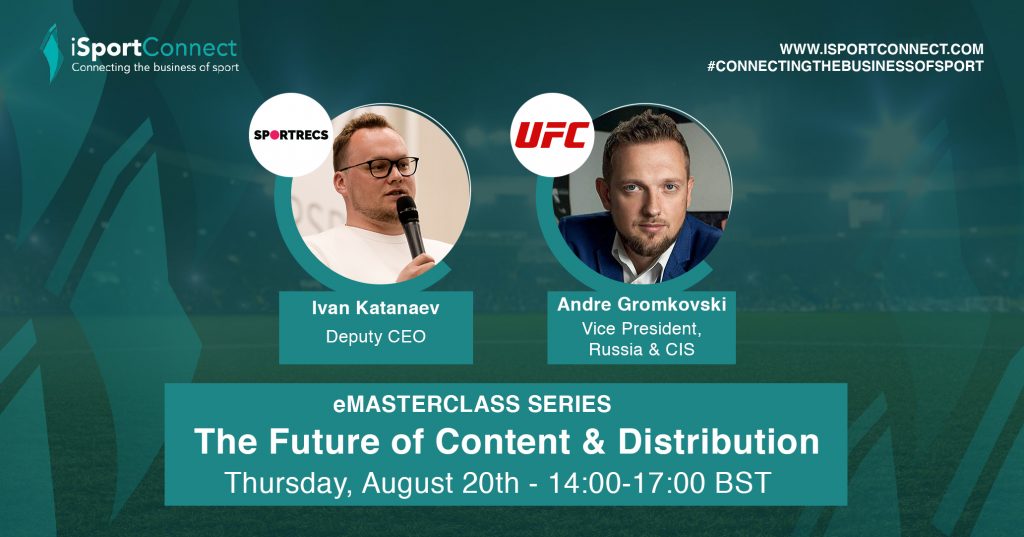 Andre Gromkovski – Vice President, Russia & CIS, UFC
Ivan Katanaev – Deputy CEO, Sportrecs
Wednesday, August 4th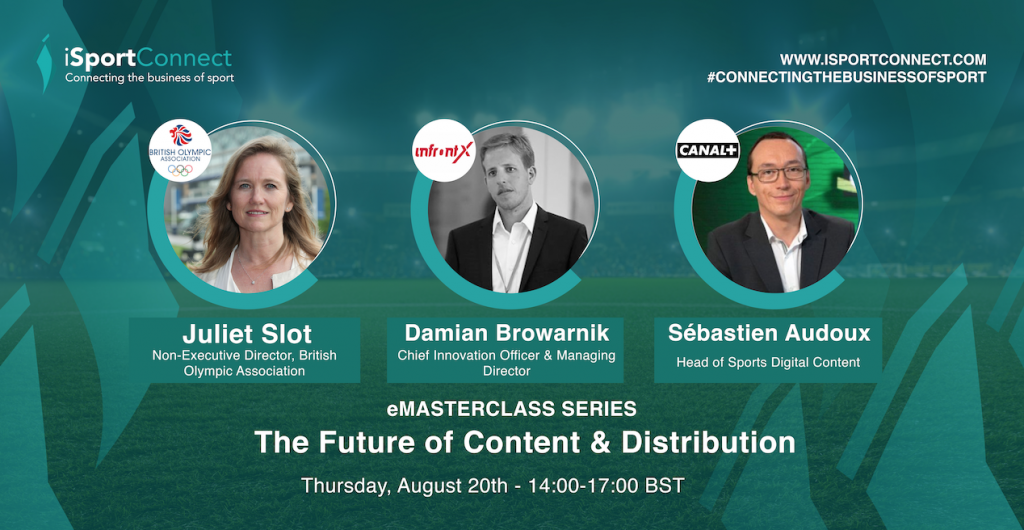 Juliet Slot – Non-Executive Director, British Olympic Association
Damian Browarnik – Chief Innovation Officer & Managing Director, InfrontX
Sebastien Audoux – Head of Sports Digital Content, Canal+
Monday, July 26th
iSportConnect can now reveal the opening three speakers who will be joining us for our upcoming eMasterclass.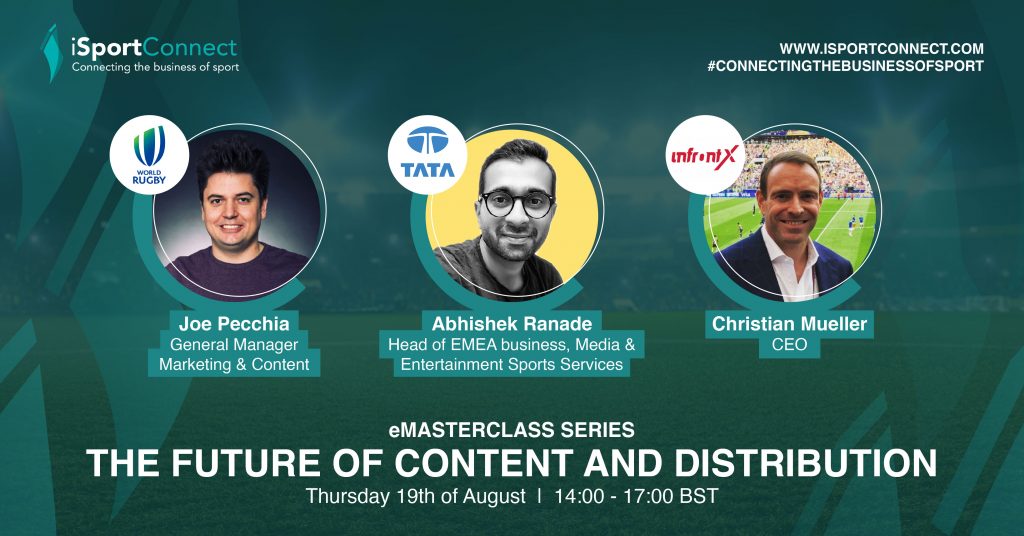 They will be:
Joe Pecchia, General Manager of Content & Marketing – World Rugby
Abhishek Ranade – Head of EMEA business, Media & Entertainment Sports Services – Tata Communications
Christian Mueller – CEO – Infront X
About our eMasterclasses
Our digital eMasterclasses take the same format as our physical events:
1. We have Chatham House Rule, allowing discussions to remain confidential.
2. It is invitation-only, open exclusively to top-level executives at brands, rights holders and broadcasters.
3. Capacity is capped at 300 delegates allowing intimate access to key decision-makers.
4. Unique Networking break-out sessions to create an intimate & relaxed environment for everyone in the room to connect & exchange ideas, no just the speakers.
REGISTER INTEREST
Guest Speakers
The Agenda
Full agenda available on request.
The Location
The event is online.