Euros 2022: Will this be the tournament that catapults Women's football
July 6, 2022
Bethany Hushon, our Head of Community, grew up playing football with boys, until her Dad set up a girls team for her to play in.
Even though it turned out she wasn't the best player, her love of the sport never waivered and felt grateful at the limited occasions Women's football was on the TV where she could watch her favourite player-turned pundit Karen Carney.
Now with this Euros the opportunity is higher than it has ever been for women's sport, will it make its mark?
The Euros start today, one of the most anticipated sporting events – more for can be achieved in the name of women's sport off the field – then what will be achieved on it.
It still gets regularly compared to the male counterparts across all sports, and still has a long way to be seen as its own product.
With the sheer presence of football globally and the men's games' popularity, Women's football has always been fighting an uphill battle
Yet with positive growth and attendance across Europe and the changes in equal pay for national teams, the sport is gaining traction in its own right and creating a even bigger value to the sporting ecosystem
Originally meant to be taken place in 2021, it was moved due to Covid-19 and changes to the Men's competition and the Tokyo 2020 Olympics, which allowed many of the women's players to compete for their countries in the Games, without it clashing with their Euro's.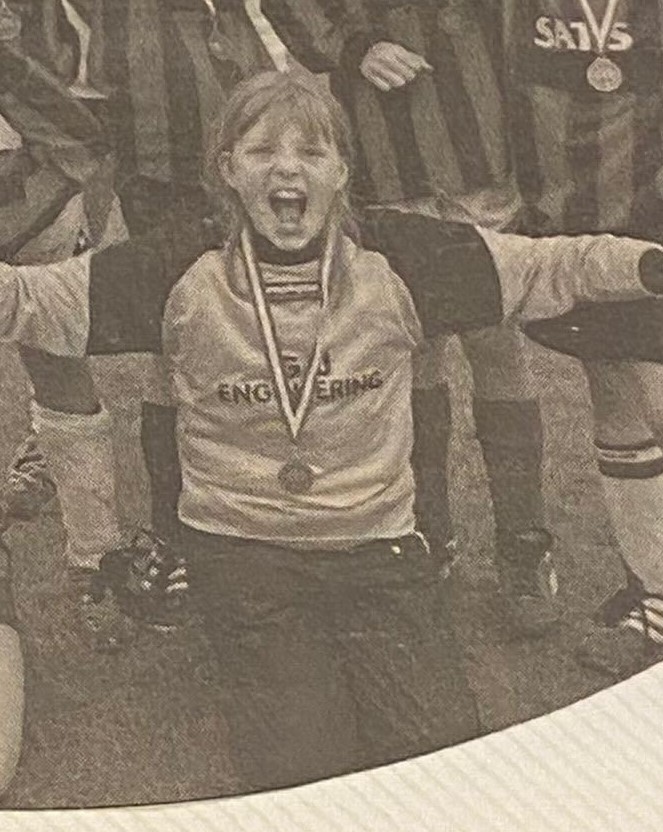 It has already been reported that over 500,00 tickets have been sold for the tournament, across a wide range of demographics, with UEFA reporting tickets have been purchased from 99 countries with 43 per cent of all purchases have come from female fans.
Tonight's opener is a sell-out at Old Trafford, which will break the record of the highest attendance of a Women's Euros match – currently standing at 41,301 during the 2013 Final agamist Germany and Norway at the Friends Arena in Stockholm. Germany ran out winners on that night, securing their eighth title i the process.
So, of course, with this growth and exposure in the sport continuously building, its commercial value is more desirable for brands to partner with, with benefits to them and rights holders to elevate the awareness of the game.
Maggie Murphy, CEO at Lewes Football Club put together a great post via LinkedIn yesterday that its is great brands are jumping on board this trend with the Women's Euros, but there are things to bear in mind:
https://www.linkedin.com/feed/update/urn:li:activity:6950023788411420672/
"Nice content, cool visuals, good people, a focus on the player rather than the brand. Thank you for investing into an amazing summer!"
And there have been some incredible activations leading up to the tournament. Here are some we have enjoyed:
Heineken – 12th Women
Promoting reducing gender bias in football.
Heineken has taken a well-used term in football and used it to break the gender stereotype and highlight the underlying bias in the game with the "12th Man". Harry Redknapp definitely brings his style to this content.
Nike x Martine Rose – Unsung Heroes of Women's Football
Highlighting changemarkers to mainstream attention
Strong pictures with an emphasis on the individual's achievements in women's football. This is a great illustration and with a powerful message to look back at the history of the game and how far it still needs to go.
Sports Direct x Copa90 – Girls Don't Like Football, We Love It!
Championing equality with football
Nike – You have never England like this. Never Settle, Never Done

These photos made the rounds on social media on Monday night, simple and impactful from England's kit supplier.
https://www.instagram.com/accounts/login/?next=/p/Cfmgso9KpOR/
TikTok x COPA 90
Local Guides to watch the Euro's in your hometown. A great use of the social media platform to engage with audiences in local areas to find where they can get involved in the excitement around the tournament. Excited to see the tiktoks that go viral during the Euro's.
https://newsroom.tiktok.com/en-gb/celebrating-the-biggest-ever-uefa-womens-euros-on-tiktok