eSkootr Championship Announces SEGI TV Broadcast Agreement In The USA And Canada, Launches Fan Hub
May 11, 2022
Coverage of the inaugural eSkootr Championship™ (eSC) will be shown across the USA and in Canada on Segi TV throughout the 2022 season.
Segi TV is a free on-demand streaming service available in over 100 million households in America, showcasing diverse and underrepresented content. Accessible through Android, iOS, Roku, Apple TV, Amazon Fire TV, Samsung Smart TV, and on the web, the platform will give viewers access to all the action from the first race in London on 13/14 May, as well as the five other races taking place in 2022, live and through the 90-minute highlight show following the race day.
eSC has a big North American presence with a number of riders from America and Canada for Segi's audience to get behind, as well as the season finale race which will take place in the US in October.
Sharon Fuller, Chief Content Officer at eSC, commented:
"Sport plays a major part in American society and we are excited to be working with Segi TV to make eSC available to a large US and Canadian audience.
"With local riders and a race in the USA later in the year, there is plenty of invested interest for American fans to get behind. As well as broadcasting the fast and dynamic racing, coverage on Segi TV will offer fans background on the series and the riders competing, introducing these new sports stars to viewers and creating our new sporting heroes."
Edward Sylvan, CEO of SEGI TV, commented:
"We are delighted to be working with eSC as a broadcast partner in 2022 and showcasing the eSkootr Championship to 100 million households in America through Segi TV's multiplatform streaming service . This race series is directly in line with our core values of diversity, inclusion and sustainability. We are looking forward to helping to introduce this exciting new sport to the world."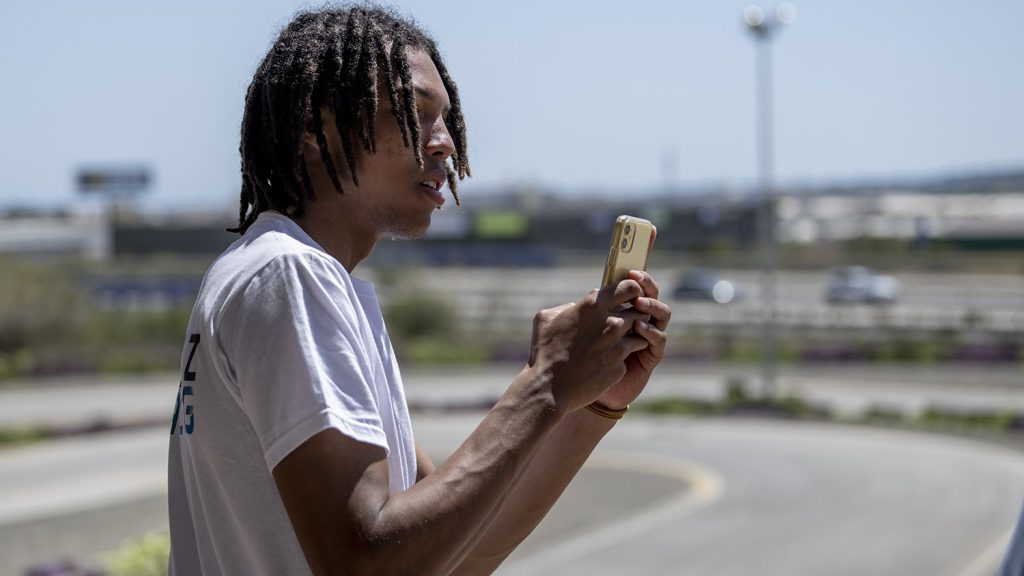 The eSkootr Championship™ (eSC) has also launched the first release of esc.live – the new eSC Fan Hub – an online platform offering exclusive content, interactive games and live race streams. 
The Fan Hub has been developed to build a community where people can enjoy, follow, learn about and engage with the Championship. As a fan first series, eSC has focused on accessibility, both through the viewing experience at live events and on screen, and in its communication and outreach to its followers.
The Fan Hub will launch as a website only platform, with apps becoming available later in the year. It will carry interactive live feeds of all of eSC's races and will pilot live streaming in 9:16. Streams will also be available in traditional landscape and connected TV casting.
It will offer easy to digest information about the series giving an overview of what viewers can expect from the racing, the technology behind the racing, the riders involved and the Championship's wider messaging as a force for good in sport. Through interactive games and quizzes, short form videos and bitesize technical information, the Fan Hub will be the go-to place for getting to know, understand and enjoy this brand new sport.
Hrag Sarkissian, eSC Co-founder and CEO, said:
"The consumer is at the heart of everything we are doing at eSC, and we are determined to ensure our Championship is highly engaging and accessible to all. As a new sport, we understand the need to explain and educate about the racing, and we want to do this in an easy to digest and interactive way.
"Our ambition is to build a community of fans and followers who feel part of the series, and our Fan Hub will provide a user-friendly portal offering intimate and exclusive content and information about everything eSC, both on and off the track."
Sharon Fuller, Chief Content Officer at eSC, commented:
"The eSC Fan Hub is part of our long-term plan to build a platform for audience engagement. It will act as a portal for fans to fully immerse themselves in the Championship by providing exclusive content, interactive features and the live race stream in different formats. As we pioneer new technology in the race series, the same applies to our digital platforms with more to come this year.
As a fan first series, the Fan Hub will also offer a platform for fans to interact directly with the series, have their say and feel part of the eSC community. Initially a website-only platform, we are developing a supporting Fan Hub app to make our content as easy to reach as possible."