E1 Announces Sustainability Partnership With Oceans 2050 And Welcomes Professor Carlos Duarte As Chief Scientist 
June 8, 2022
The organisers of the UIM E1 World Championship today announced an exciting new partnership together with Oceans 2050, to support its long-term sustainability strategy.
Oceans 2050, co-founded by Alexandra Cousteau, works to enable and amplify how people and companies across all sectors can be contributors to a common vision of an abundant future with thriving oceans.As the granddaughter of pioneering marine conservationist and explorer Jacques Cousteau, Alexandra advocates the importance of conservation and sustainable ocean management and water resources.
Alongside the partnership, Professor Carlos Duarte will join the UIM E1 World Championship as Chief Scientist and will play an instrumental role in developing the Blue Cities League, a coalition towards creating a positive impact in urban coastal restoration.Professor Duarte together with Oceans 2050 will also oversee the development of the Blue Action Programme, which will focus on local activations in the cities in which the championship will race.
Each Blue Action Programme is designed to flourish in the local context of an E1 host venue, keeping in mind the vision of local leaders, funding partners and the unique ecological opportunities unfolding in each region.Together through E1 and Oceans 2050, the Blue Cities League will empower cities to become a connected global force for climate adaptation, by restoring their waterfronts at scale and elevating Urban Waterfront Health Ambitions.
Rodi Basso, Co-Founder & CEO of E1, said:
"We're delighted to announce this partnership with Oceans 2050, and we're also excited to welcome Professor Carlos Duarte to our team as Chief Scientist of the UIM E1 World Championship. As one of the most respected voices and leaders on marine ecosystems and biodiversity, Carlos will provide scientific support to the championship's evolving sustainability strategy and advise on its legacy programmes.
"With the support of Alexandra Cousteau and Oceans 2050, we would like to lay the scientific foundations to build a racing championship with purpose that highlights and addresses the key challenges facing marine ecosystems. I'm confident that the projects they will help us define as part of the Blue Cities League will drive awareness and tangible solutions towards the issues facing urban and coastal waters."
The Blue Cities League Scientific Advisory Board will be led by Professor Carlos Duarte and filled with other key leaders in the field of restoration and ocean conservation.
Professor Duarte is a leading figure in marine ecology and conservation and is leading scientific efforts to rebuild marine life, making him ideally suited to E1's mission to reduce the environmental pressures placed on marine ecosystems and restore the ocean to its former abundance.
He's based at the King Abdullah University of Science and Technology (KAUST) in Thuwal, Saudi Arabia, and holds the position as Tarek Ahmed Juffali Research Chair in Red Sea Ecology and Distinguished Professor in Marine Science.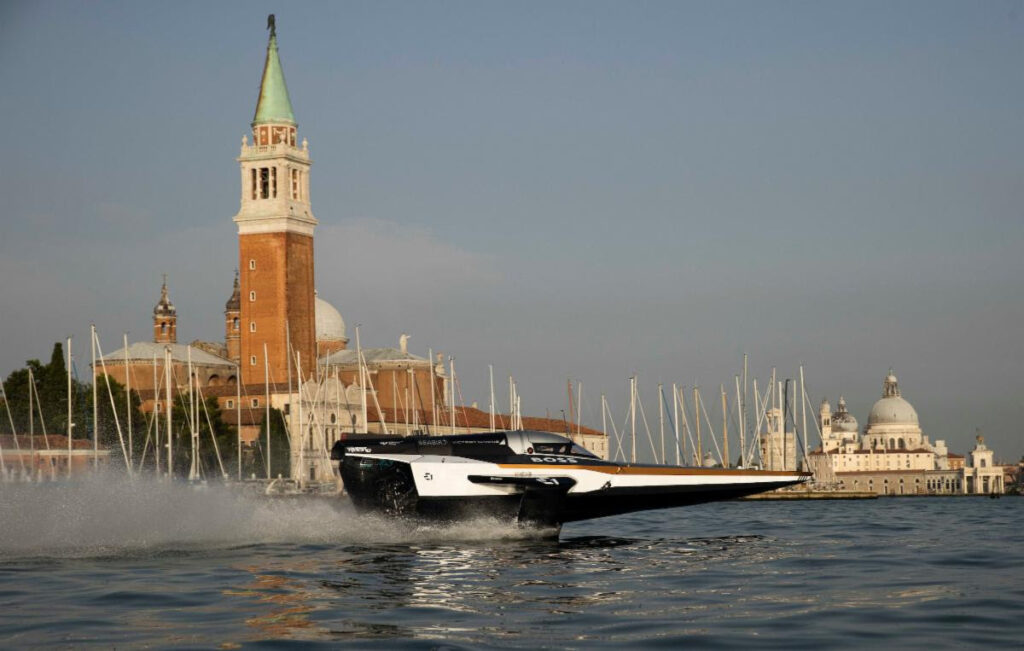 Professor Carlos Duarte, Chief Scientist at E1, commented:
"I'm extremely honoured to be joining the UIM E1 World Championship. I think there's enormous potential to use electric marine racing as a platform to raise awareness and expedite solutions that will conserve our most precious resource: water and aquatic ecosystems.
"My work with the Blue Cities League, alongside my colleagues at Oceans 2050, will enable the championship to build scientifically-sound conservation and restoration programmes that will create a positive impact in our E1 host cities and provide a model for coastal cities around the world, where nearly half of the global population lives."
Alexandra Cousteau, President & Co-Founder of Oceans 2050, added:
"As a new sport on the water that aims to accelerate the electrification of the marine industry, E1 is a natural and obvious partnership for us at Oceans 2050. Our shared vision for the regeneration of marine ecosystems will enable us to work collaboratively towards solutions that will have a positive impact on urban coastal communities for generations to come."Stay tuned for more news and announcements coming from the UIM E1 World Championship. To learn more about E1, scroll down to the 'About E1' section, or visit – www.e1series.com