Argentine Football Association Joins Forces With OneFootball To Bring Original Content To Fans Around The World
March 3, 2022
The Argentine Football Association (AFA) and the world's largest football media platform, OneFootball, have signed a global agreement to bring original content from the Argentine Football Association to fans around the world. All the editorial content published on the official AFA website will now also be available on the OneFootball website and app and the AFA is the first Federation in Latin America to fully partner with OneFootball.
The AFA, home to some of the biggest names in world football, including Lionel Messi and Angel Di María, as well as legends like Diego Maradona, is the first Federation in Latin America to partner with OneFootball. The platform will offer fans all the latest content from the AFA, including news, statistics, and match results, all in Spanish, ensuring maximum reach and a personalised experience for local and international fans. AFA news will appear in the user's news stream as official content and will be identified with the AFA logo.
This innovative content partnership will allow the AFA to access OneFootball's vast community, offering fans original Federation content wherever they are, with no restrictions.
Users will also have the option to receive breaking news alerts from the AFA via notifications. This will help the Federation to reach its fans in real time, while also ensuring high visibility of news aimed directly at followers.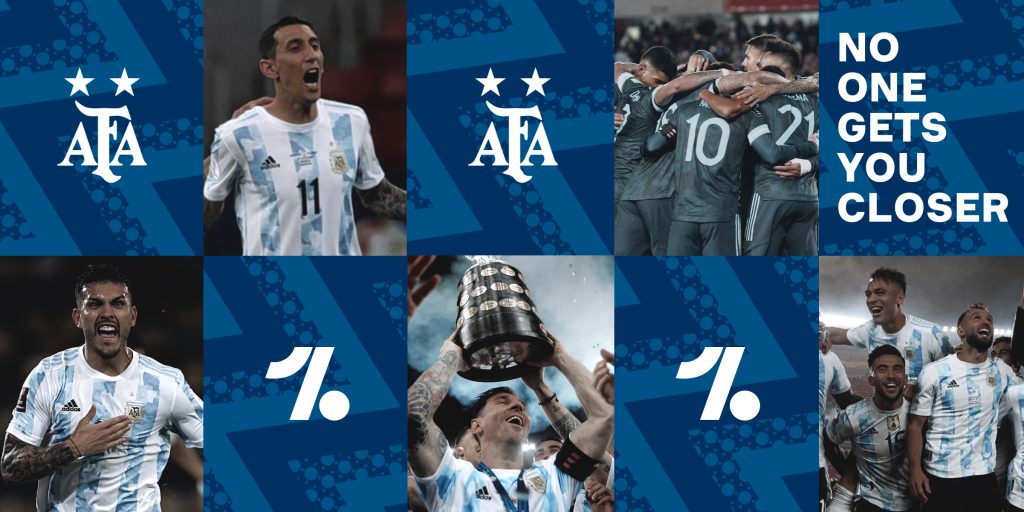 With a global audience of more than 100 million monthly active users, OneFootball is the most popular digital football platform for the new generation of young football fans. AFA content will also be uploaded to the OneFootball Publisher Network of over 110 premium publishers.
This announcement marks the beginning of an important long-term partnership between OneFootball and the AFA, which will see the two organisations working closely together to transform the football experience for fans. OneFootball has ambitious plans to give Argentinean fans more access and more ownership, bringing them even closer to the sport they love, with further details to be unveiled soon. These strategic partnership announcements will continue and follow aggregate investments to support these plans, including collaborating with technology leaders, specialists, and innovators to deliver entirely new ways to engage with fans.
In relation to this new agreement, Claudio Tapia, President of AFA stated:
"This strategic agreement with OneFootball allows us to continue with our digital expansion globally, offering a direct communication channel to fans and the brands that accompany us. AFA is a brand with a strong global presence that, for some time now, has experienced international growth and commercial expansion hand in hand with leading and innovative brands, such as OneFootball. This alliance that begins today will undoubtedly bring, in the short term, new and innovative additional releases for all fans of the Argentine National Team in a year as important as the one that has begun.
Tom Mueller, VP Partnerships, at OneFootball, said:
"Argentina is a hugely passionate footballing nation and we're thrilled to be making the Argentine Football Association our first Federation partner in Latin America. In joining the OneFootball network, official content from the AFA will now reach a new audience of young football fans in Argentina, and millions more around the world. Our ambition is to bring fans worldwide closer to the teams they love. We're delighted that the AFA is joining us on this journey and can't wait to bring more football news from Argentina to our community."