"A Modern Day Football Miracle": AFC Wimbledon's Return To Plough Lane
January 18, 2021
In amongst much of the dreary news that reverberated throughout 2020, it appeared as though feel-good stories were lacking. However, one sporting moment stood out towards the end of the year for English Football League One side AFC Wimbledon.
This new iteration of Wimbledon, founded by supporters of Wimbledon FC in 2002, finally returned to what many would describe as their rightful home late last year, as they ended the near three-decade wait to play fixtures in Plough Lane, their original home ground.
But the scene of Plough Lane in 2020 is a very different one to that of 1991. Famously, Wimbledon FC's exit from the ground that was deemed 'beyond redevelopment' eventually saw them relocate to Milton Keynes and become MK Dons in one of the first ever 'franchising' attempts in English football.
Wimbledon's supporters battled long and hard to first avoid this, but then subsequently to bring their club back to life, founding AFC Wimbledon in an effort to take the original club's place and keep the tradition alive.
After rapidly making their way back up the footballing pyramid with promotion after promotion and now sitting two divisions below the Premier League, they have finally been able to build a new Plough Lane in their home area of south-west London.
iSportConnect therefore talked to Ivor Heller, a key founder of AFC Wimbledon and the club's Commercial Director, about the historic return towards the end of 2020 and heard why the champagne is still on ice for the moment…
So Ivor, in November AFC Wimbledon were able to return to their rightful home, just what did it mean to you and everyone else at the club to have been able to make this happen?
The biggest sense on the night was just that that we are playing football in a place that we should always have been playing for the last 29 and a half years.
"Kicking off in these Covid times is horrendous and the real opening for me will be when we get everybody packed into this stadium at full capacity, until then it feels as if it's on hold."
But it was nowhere near as emotional as I thought it was going to be, and the reason for that is because the people that should be there [the fans] aren't there. Kicking off in these Covid times is horrendous and the real opening for me will be when we get everybody packed into this stadium at full capacity, until then it feels as if it's on hold.
However, without looking over our shoulders permanently, I think we have to look at it and say "We're back" and that it was fantastic to kick off there.
Has it felt different working in football week in and week out without the fans being able to attend and now with minimal fans?
100%.
It feels pretty soulless when you're in the game. You go to the training session, watch the under-23 games, football without the crowd is never as intense.
What I do find intriguing though, every match I go to I lose myself terribly, I'm so invested and wanting to kick every ball, I'm exhausted afterwards! That that hasn't gone away, it just feels hollow without everybody there, it certainly takes the fun out of the experience.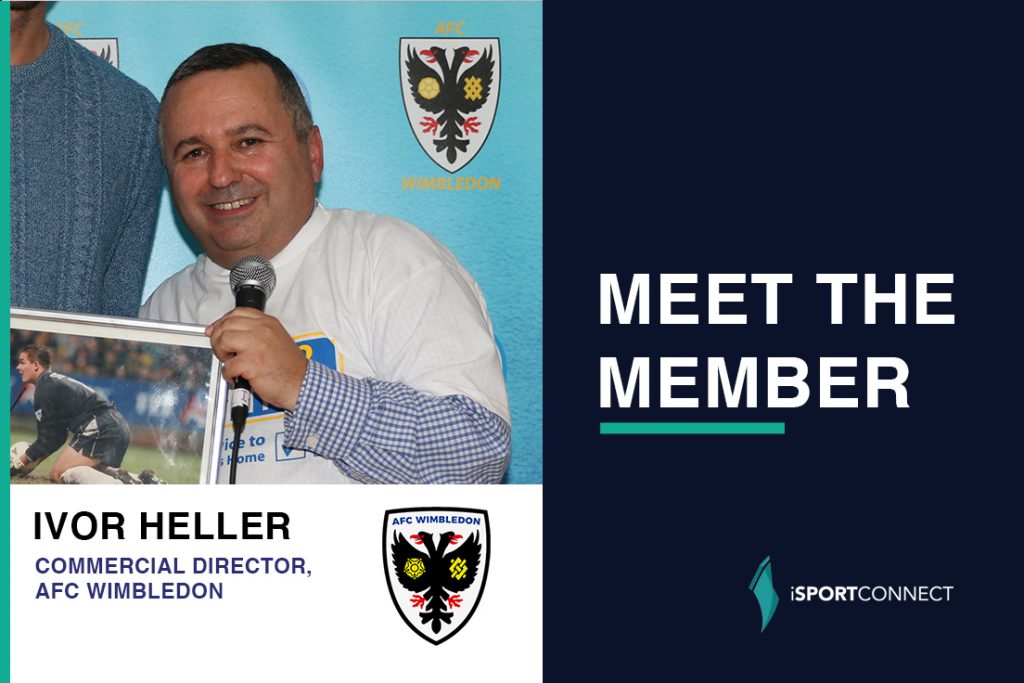 A couple of times during the season we've managed to have a few commercial guests and they all come away saying "That's not necessarily an experience that that I want to go through again", because being a football fan is tribal and if you take the tribe away you've got a problem.
When the return took place, was it bittersweet without fans in attendance or more an overriding sense of relief that so many years of frustration is finally over?
Many, many people put a lot of blood, sweat and tears into this ground and to see that finally realised with people actually playing football in Wimbledon again was absolutely monumental, it's just such a shame people couldn't be there to celebrate.
To me it's as if we've been in the wilderness for 30 years, we've found our way out and now we're at the gates of the promised land, but the gates just will not open. We can't blame anyone for that, it's just the situation we are all dealing with in these times, but it feels horrible.
If anything, do you think this current period shows just how much football and sport means to people, it's an escape for many people from everyday lives?
Definitely, I think it's the same for everybody.
When you look at local non-league clubs they were selling out on a weekly basis and that's just because there's an absolute desire to go to football.
How would you describe the journey, both of the past 18 years since AFC Wimbledon was formed and since leaving Plough Lane, what's the rollercoaster been like?
It really is a rollercoaster when you think about it. I first started going to Wimbledon in the early 1970s, just before we won about everything you could win except for the FA Trophy in non-league football. It took three years of doing that to get elected into the football league, where we then accomplished things like doing the double over Man United, beating Liverpool at Anfield, Chelsea at Stamford Bridge. All of these things happened to little Wimbledon, it was just totally bizarre.
So the up and downs during those years was just amazing until the Taylor Report following the tragic Hillsborough disaster, which led to the shenanigans around shutting Plough Lane, something that scarred me forever. The rumours then started about the club relocating to Dublin or MK and I was at the forefront of the campaign against all of those things.
Ultimately we lost and it seems bizarre but that was when the good times started. When I now speak to people at Bury or any other club that's in trouble. Starting again from the beginning is never as bad as it seems, you'll have fun and eventually you'll find your way back to where you should be because the size of your club will naturally do that.
So in 2002 when that fateful decision happened, that was when the fun started. To get started in the speed we did was a miracle. At that time, a lot of people said that fans couldn't run a football club, we proved that wrong. We stated we wanted to get back in the Football League in ten years, which we did.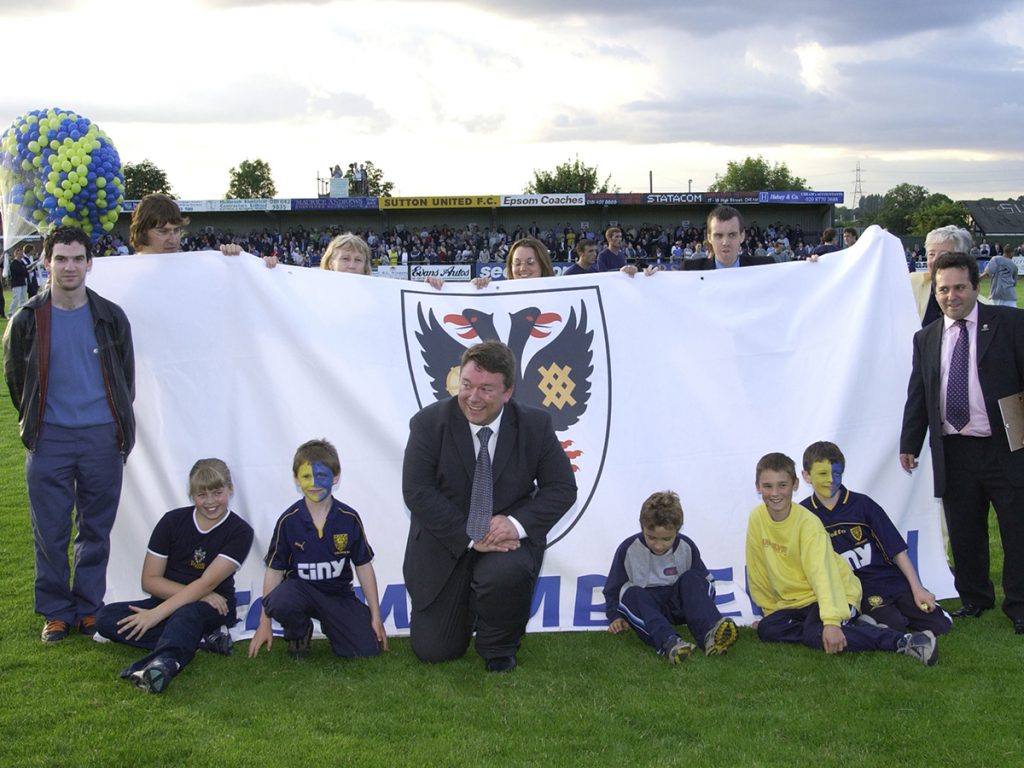 Going full-time was a massive step business wise but buying Kingsmeadow was the most important as it meant we could generate our own money. Then we got into the league and that was a whole different ballgame, we had to adapt quite quickly.
All the while the idea of moving back to the Merton area, and Wimbledon specifically, was going on in the background and starting to get traction between 2008-2010 and it really has just been one rollercoaster after another.
We've punched through every ceiling and we've got back to Plough Lane as a fan-owned club, it's a modern day football miracle.
The stadium has been built with the ability to increase the capacity later on, how important was that flexibility for the club?
The reason we were told we had to leave Plough Lane and the league in the first place was as we told the ground couldn't be built big enough for Premier League football. What this does means that our future is insured, we'll always be able to be there and that's important to us.
"It's not just the 25 games a year, this stadium's been built for seven days a week use. We intend it to be a hub for the community."
We mentioned it's been a very difficult year for many clubs outside of the elite teams, so once things are back to normal how much is the extra ticket revenue from being at a larger stadium going to benefit the club?
It's not just ticket revenue, it's everything else that goes with it. We've stretched ourselves to be able to build a massive function suite which seats 500 people, there's nothing like that in the area and we hope that will stand us in great stead.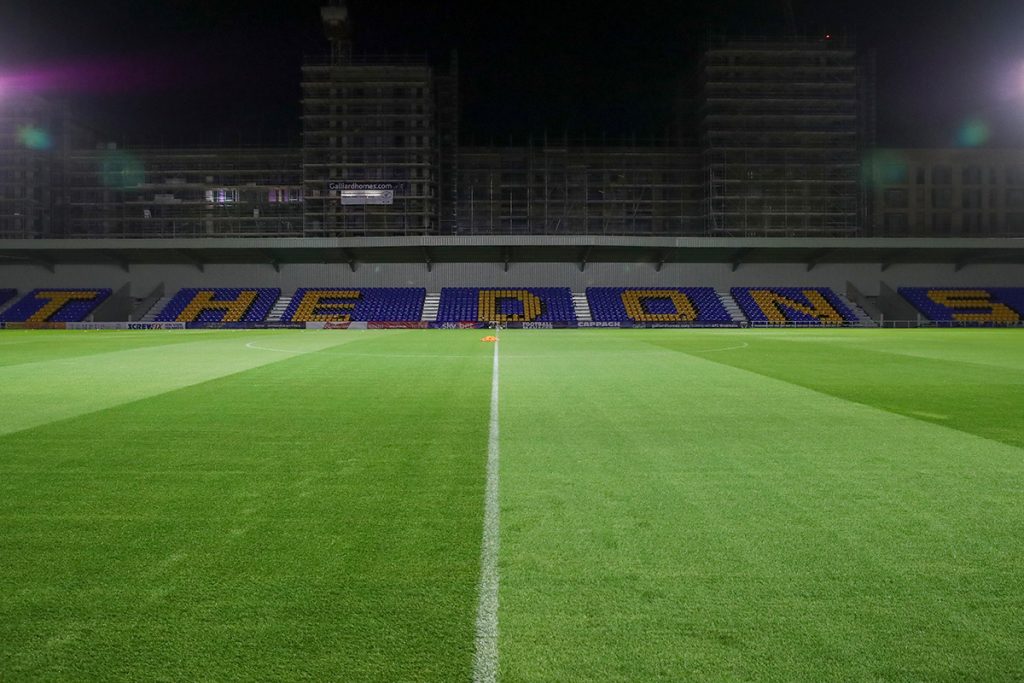 It's top notch, what's been built really is superb and that's going to give us the revenue to be able to push on. So the stadium's been very well thought out. It's not just the 25 games a year, this stadium's been built for seven days a week use. We intend it to be a hub for the community, we've even got a pub there, and those things will provide us with the revenue we need.
We're also fortunate to have a great relationship with our sponsors, where we've got a huge amount of longevity. Our partnership with Football Manager is the longest running sponsorship in British football and they're currently into their 19th season as our shirt sponsor.
With a vaccine rollout now underway across England the end of the pandemic is starting to creep into sight, so let's hope AFC Wimbledon's fans get their moment of glory at full capacity in Plough Lane sooner rather than later, it's sure to be an monumental afternoon for those in attendance.