A Closer Look At Some Of The Key Olympic Sponsors Ahead Of Tokyo 2020
July 23, 2021
Connexi's Zak Gelbier focusses in on some of the key sponsors ahead of an Olympics like none we have ever seen before.
After a long break, the Olympics is back. Officially beginning today with the opening ceremony, the world will once again be able to witness weeks of sporting excellence.
Tokyo 2020 is not only unique in the fact that it has been delayed by a year but also that there will be no fan attendance. From a commercial standpoint, given how there will be no physical exposure, how will the official Olympics and Tokyo 2020 sponsors gain the fans' attention?
Sponsors have had to change their usual tactics, pushing a more global campaign over the typical local version, without fans in stadiums and fan zones. Despite being a very different atmosphere to normal, the Tokyo Olympics still presents companies with a branding opportunity like no other. The sheer reach of the Olympic Games is incomparable to any other event, with its truly global stance and over 200 countries competing.
"Sponsors will most likely gain back what is currently considered lost exposure by focusing its efforts in its marketing campaigns on broadcast, digital and social media formats."
Billions of people will experience some part of the Olympics, either from watching the event on TV, seeing clips on social media, or being inundated with ads, logos, and other media from its sponsors. Add to this the ability to use iconic Olympic trademark symbols, such as the rings or the torch, which create an instant connection in the minds of people around the world.
For this specific event, sponsors will most likely gain back what is currently considered lost exposure by focusing its efforts in its marketing campaigns on broadcast, digital and social media formats. The use of current or former Olympic athletes, in person or virtually, can allow Brands to be creative in their marketing push. Ultimately, in the eyes of the sponsors, their partnership is long-term rather than just for the one-off event, and the attractiveness remains large.
Connexi Pick:
Omega:
Since 1932, OMEGA has been the official timekeeper of the Olympic Games on 28 occasions; with such fine margins and Olympic medals always on the line, their role in ensuring accuracy is vital.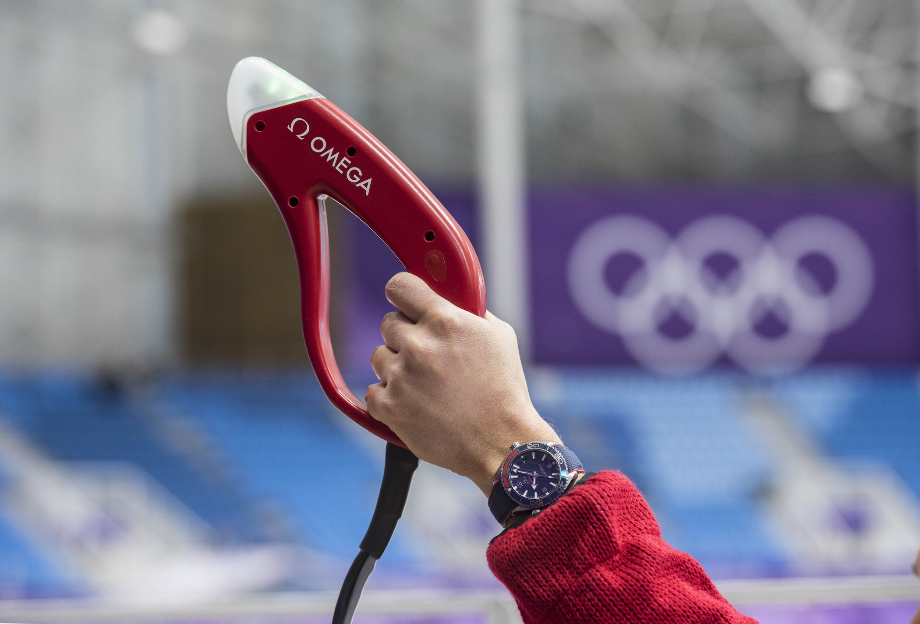 In July this year, the IOC extended its partnership with OMEGA until 2032. Their timekeeping skills begin prior to the games, providing the iconic one-year countdown clock, although due to Covid, it has actually been a two-year countdown. OMEGA has also released a collection of Seamaster timepieces in honour of the Olympic Games.
Coca-Cola:
Coca-Cola has been a partner to the Olympics since 1928 and is the longest-standing partner of the Olympic Movement. In June 2019, the partnership was extended further until at least 2032, prolonging the association to a historic 104-years.
Carrying on their prominent role in sponsoring the Euros, the soft drinks giants are sharing ownership of the worldwide beverage category of The Olympic Partner programme with China Mengniu Dairy Company, in the first-ever joint TOP partnership.

For Tokyo 2020, Coca-Cola's marketing campaign has focused on the Coca-Cola '6-Pack', a diverse group of US athletes, including four Olympic champions, one Olympic hopeful and one Paralympic Champion.
Bridgestone:
Joining in 2014, Bridgestone is the only Worldwide Olympic Partner to have its global headquarters in Tokyo. Their pan-European campaign, "Chase Your Dream, No Matter What,' encompasses various Olympic and Paralympic athletes from across Europe. In the UK, British Taekwondo athlete Lutalo Mohammed and former 400m British athlete Daley Thompson are the faces of the campaign.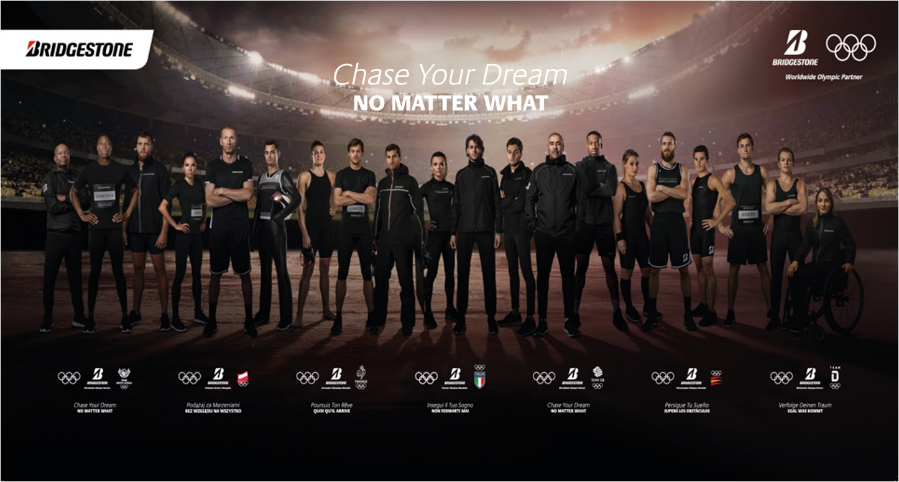 They have a crucial role at the games providing their products to all of the Tokyo 2020 fleet vehicles, plus thousands of volunteers and are even helping to ensure earthquake-ready venues!
Procter & Gamble:
This year P&G extended their partnership with the Olympic Movement until 2028, a partnership that began in 2010 and will now cover at least five Summer Olympic Games.
Throughout their successful partnership, P&G has produced some of the most effective Olympic advertising campaigns; most notably, their 'Thank You Mom' campaign which generated over 75 billion global media impressions.
This year their two video campaigns, 'Love Leads to Good' and 'Your Goodness is Your Greatness,' focus on the important role of parents in raising children for good, including the perspective of proud parents of Olympic athletes. They also have a documentary-style film series called 'Good is Gold', focusing on the real-life stories of four Olympic and Paralympic athletes as they take action against bias and inequality, notably British Diving hero Tom Daley.